Our price match promise
We will beat or match other retailers
Free UK delivery on orders over £35
Save on postage today
Customer Data Protection
Your data is safe and secure with us
Bio Brahmi Powder
Mind And Body Support Powder
Overview
Bio Brahmi Powder is a highly concentrated powder supplement that is designed to bring you a whole new level of performance, immunity and vitality that can be felt in both your body and mind. This product organically sources the natural benefits from pure extract of Bacopa Monnieri that is hidden inside Brahmi Leaves, to create a daily supplement that can perfectly add to your wellness routine and raise your overall natural vitality.
Support for body and mind
Enhance natural defences
Sourced from organic Brahmi
Low fat, low carb & low sugar
Easy to mix and manage powder
Ayurvedic
Vegan
Ekologisk
Vegetarian
Product that you are looking for is no longer available, please select from an alternative below.
What does Bio Brahmi Powder do?
Bio Brahmi Powder from WeightWorld has been carefully formulated from exotic Southern Asian Brahmi (or Water Hyssop), in order to help raise your vitality game. This natural plant and member of the ayurvedic herbs family holds a host of bodily-benefits that work in synergy to help bring your greater overall wellbeing. These benefits of brahmi powder include, but are not limited to, targeting elements and brain health and brain performance, as well as fortifying the bodies natural defences and the heart.
Why brainiacs take Bacopa Monnieri
The scientific term for the Brahmi plant is Bacopa Monnieri, and this is the name that is most popular among people trying to significantly improve their cognitive function. People have for many years been searching for ways of supplementation that can help them to improve their short term and long term learning and memory and overall brain power. This search lead many of them to this extract, as they saw that the effects of Bacopa Monnieri seemed to be naturally conducive with improving memory and overall memory enhancement. Extract of Bacopa Monnieri is, therefore, a common ingredient in many mind tonics.
The benefits of WeightWorld Bio Brahmi Powder
Bio Brahmi Powder takes the elements of power that this exotic plant brings, and uses them to provide a body boost that you can experience on a day to day basis. The power of Brahmi is one that is intended to raise your vitality throughout the body.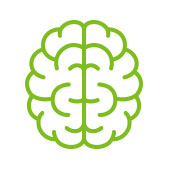 Clarity
Having a healthy and happy brain is the key to attaining a healthy body as the brain is the control room calling the shots in your day to day life. Brahmi has been studied and involved in clinical trials which have linked it to memory, a fundamental aspect of intelligence and overall brain health.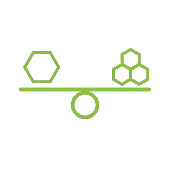 Mood
Brahmi is a natural ingredient that is ideal for helping to maintain your body's essential balance to keep you feeling your best. Studies have been carried out linking Brahmi to mood enhancement and by extension, the effect this has on blood pressure, two elements of mind and body function that benefit from close care.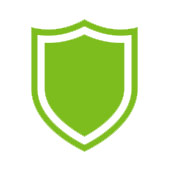 Immunity
Bio Brahmi Powder can also help to enhance your body defences and leave you feeling better protected. Oxidative stress is a factor that is born of many day to day elements and can damage your body on a cellular level. Bio Brahmi Powder takes aim at raising your vitality and fortifying your natural defences to give you greater protection.
Bio Brahmi Powder ingredients
Organic Brahmi leaves powder
How to take Bio Brahmi Powder
To consume Bio Brahmi Powder, simply add one 6g tea-spoonful of the powder to your favourite drink (water, smoothies, milk, juice etc) per day, mix well and swallow. This powder can also be mixed into cereals, salads and desserts. At 200g per pack, a single pack delivers around 30 servings. There is no spoon included in the pack.
Advice when taking Bio Brahmi Powder
Due to its natural origins, Bio Brahmi Powder is not considered to have any side effects but do please remember to consult the ingredient list if you have any specific allergies. This supplement is entirely suitable for vegans and vegetarians alike but cannot be consumed by those who are gluten-free.

Bio Brahmi Powder
Mind And Body Support Powder
Customer Reviews
At WeightWorld we strive to offer the best possible customer service and we take great pride in the feedback we have received from our customers. All testimonials and reviews below are the experiences and opinions of WeightWorld customers. They should not be considered as health, medical or medicinal claims. They are no substitute for taking medical advice.
Outstanding

5
89.23% based on 12 Verified reviews

* Results may vary from one person to another.