Our price match promise
We will beat or match other retailers
Free UK delivery on orders over £35
Save on postage today
Customer Data Protection
Your data is safe and secure with us
Detox Tone
60 Capsules | Natural Cleansing Supplement
Overview
When it comes to healthily detoxing your body, you want something that is powerful yet gentle, simple to use and does not contain any harmful chemicals. Detox Tone is just that, a natural plant based detoxing supplement which is designed to help you feel cleansed, lighter and healthier from within, all by taking just 2 easy to swallow capsules a day.
Designed to cleanse and tone from within
Natural ingredients for digestion
With Ginger, Chlorella and Aloe Vera
Ideal as part of a toxin reduction regime
Vegan and vegetarian friendly
Notify me when this product is back in stock
Great! We'll notify you when this product comes back in stock.
You have already subscribed for this Email Address.
The Importance Of Detoxing Regularly
With the overwhelming amount of processed and fast food easily available, there is no surprise that can make it hard for us to stick to a healthy diet and that many of us experience the feeling of heaviness after eating these types of foods. This can then be amplified with the amount of toxins many of us face on a day to day basis. From pesticides and herbicides used in food crops to fluoride added to water and even polluted air we breath, these toxins can creep up on us in places we may not even think much about. Even otherwise healthy fish full of benefitting omega-3, such as tuna, swordfish and mackerel, can even have high levels of unwanted mercury.
When these various toxins build up in our body, it can have a detrimental impact on our overall health, including our energy, immunity and wellness. As a result of this, pretty much all of us can make use of detoxing in some form or another, and especially those seeking a healthy lifestyle can take advantage of a thorough cleanse.
Detox Tone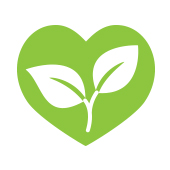 Detox
Due to the importance of of naturally aiding the detoxing process, the key ingredients have been selected on their abilities to help with cleansing and purifying. Citrus Pectin and Fennel Seed have been added to then give this process even more power.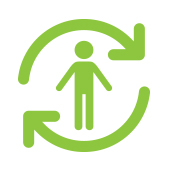 Tone
Equally as important to detoxing is toning; when you work to tone from within it can help to strengthen, energise and revitalise. Ingredients such as Licorice, Clove and Cayenne, rich in bioactive compounds, are also known to protect the body to aid this.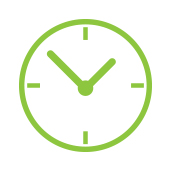 Regularity
A diet high in fat and low in fibre along with other factors can lead to a heavy feeling and constipation. Psyllium, Pectin and Dandelion are known to help with this and can also give a powerful boost to daily regularity and digestion.
Key Active Ingredients
Whilst Detox Tone contains a whole host of amazing natural ingredients that have all been perfectly balanced and combined in each and every capsule, there are four main ingredients that stand out for their excellent performance in aiding the body. These are Bentonite Clay, Chlorella, Ginger Root and Aloe Vera and you can see below their amazing properties:

Chlorella
Potentially one of the most popular and beloved of the superfoods, with so many benefits, it's clear to see why. Not only is it a rich source of high quality vegan protein, and is full of vitamins, minerals and phytonutrients, but may also be great for detoxing. This is because it is said to be helpful for the digestive system as well as protecting against the accumulation of toxins.

Ginger Root
Also known by its Latin name Zingiber Officinale, Ginger is a popular spice or condiment that originates from South East Asia. Aside from being used for its taste, it can also be used to aid the body. Its regular use has been document to help with protecting and strengthening the body from within as well as aiding with healthy digestion. Find out more on this here.

Aloe Vera
Called around the World by a variety of names such as Barbados or Curaçao Aloe, this versatile plant is synonymous with being refreshing, pure and calming. Used by a number of different cultures ever since the Egyptians, it has developed quite a name for itself. Nowadays, it is used for deep cleansing the body and has been deeply studied for its protective and calming effects.
Full List Of Ingredients
Active Ingredients - Psyllium Husk Powder, Liquorice Root Extract 4:1, Garlic Herb Powder, Citrus Pectin, Clove Bud, Fennel Seed Herb Powder, Dandelion Root Extract 4:1, Chlorella Powder, Cayenne Powder, Aloe Vera 200:1 Extract, Ginger Root Powder 20:1.
Other Ingredients - Bulking Agent (Rice Flour), Capsule Shell (Hydroxypropyl Methylcellulose), Anti-Caking Agent (Magnesium Stearate), Flow Agent (Silicon Dioxide).
How To Use
Detox tone is designed to be an easy to use supplement that can perfectly fit into your regular daily routine. To use, simply take two easy to swallow capsules each day with water. It is up to you and your particular routine as to when in the day to take the supplement, however we suggest choosing what is preferable to you and taking around the same time each day.
Natural Supplement
As Detox Tone is a completely natural dietary supplement made using a range of plant-based ingredients, it is safe to take with no known side effects. As when taking any new supplement for the first time, we always suggest reading through the complete list of ingredients included in the product to check for any personal allergies you may have. This product is not intended for those under the age of 18.
Customer Reviews
At WeightWorld we strive to offer the best possible customer service and we take great pride in the feedback we have received from our customers. All testimonials and reviews below are the experiences and opinions of WeightWorld customers. They should not be considered as health, medical or medicinal claims. They are no substitute for taking medical advice.
Very good

4
71.67% based on 11 Verified reviews

* Results may vary from one person to another.