Our price match promise
We will beat or match other retailers
Free UK delivery on orders over £35
Save on postage today
Customer Data Protection
Your data is safe and secure with us
3in1 Derma Roller
Device | 0.5mm Micro Needles for the Face and Body
Overview
The Eco Masters Dermaroller is a easy to use tool that is designed to help reduce the appearance of scars, age spots, stretch marks and sun damage by helping to boost the skins rejuvenation capacity. It does this by speeding up the skins healing and repair process so that your skin naturally regenerates, helping you to achieve naturally flawless and healthy skin.
Promotes the skins natural healing ability
Helps reduce the appearance of scars and blemishes
Can improve blood circulation
Helps with fine lines and wrinkles
Rejuvenates the skin
540 titanium needles
CE Certified
ISO
Vegan
Gluten-free
Buy 1

£15.99

£19.99
Buy 2

£28.78

£31.98 You Save 10%
Buy 3

£38.37

£47.97 You Save 20%
What is a dermaroller?
A dermaroller is a tool that helps to renew and regenerate the skin naturally. Its mechanism is simple but brilliant and can assist you in removing scars and reduce unwanted blemishes. Using small microneedles, microchannels are created by the dermaroller into the skin surface which helps to activate the blood circulation.By doing this the skins healing process begins and the old skin is replaced by new tissue. This means that hyperpigmentation and spots will start to disappear and the skin will be clearer and more complete.
The skin's renewal process is something that is happening constantly. But at a certain age, the process slows down drastically and becomes less effective. This can lead to an accumulation of old skin cells and then the damage our skin undergoes daily becomes more and more obvious. The Eco Master Dermaroller can help this as it helps the skin to regenerate quicker, acting as newer and younger skin does.
What is the Eco Masters Dermaroller?
The Eco Masters Dermaroller is a dermaroller designed with the latest technology to help you achieve smoother and healthier skin. It is suitable for all skin types and all skin tones and its 0.5 mm needle means it can be used safely. With the Eco Masters Dermaroller you can achieve the same results as with the clinical micro needling but it can use it in the comfort of your own home and compared to expensive clinical sessions, it is a cost effective method for improving your skin.
How does it work?
The Eco Master Dermaroller has 540 small microneedles that penetrate the upper layer of the skin and create tiny micro hole. These are not visible but stimulates the skin to begin a process of healing so that the old skin is replaced by new tissue. This results in smoother and clearer skin and can help reduce the appearance of scars, hyperpigmentation, fine lines and blemishes.

It is important to note that the results of our products may vary with each individual user. View the disclaimer here.
How to use the Eco Masters Dermaroller
To use the Eco Masters Dermaroller, gently roll the device over the region you wish to treat 4 times vertically, 4 times horizontally, 4 times diagonally to the left and 4 times diagonally to the right. It is recommended to use the dermaroller 2-3 times per week for visible results.

Is the Eco Masters Dermaroller safe to use?
Because the needles in the Eco Masters Dermaroller are minimal, they are safe for the skin. We recommend that you do not share your dermaroller with anyone and keep it for personal use. Make sure to clean your dermaroller after every use and do not use on broken, burnt or irritated skin or active acne.
Frequently bought together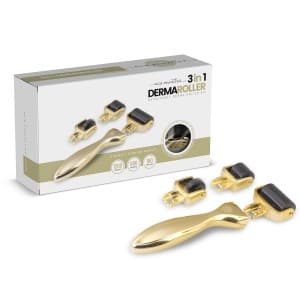 +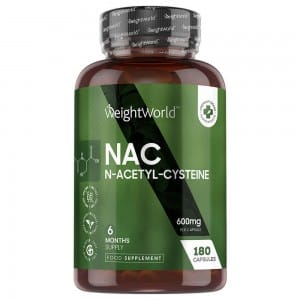 Customer Reviews
At WeightWorld we strive to offer the best possible customer service and we take great pride in the feedback we have received from our customers. All testimonials and reviews below are the experiences and opinions of WeightWorld customers. They should not be considered as health, medical or medicinal claims. They are no substitute for taking medical advice.
Outstanding

4.5
80.00% based on 10 Verified reviews

* Results may vary from one person to another.