Our price match promise
We will beat or match other retailers
Free UK delivery on orders over £35
Save on postage today
Customer Data Protection
Your data is safe and secure with us
Body Balance Pack
Combo | Dual Weight & Cleansing Capsules
Overview
The Body Balance Pack from maxmedix is a dual purpose supplement package engineered to tackle two unique elements of your overall vitality. The first product in this bundle is Garcinia Cambogia Pure, a natural appetite management aid. The second supplement included in this pack is Intensive Colon Cleanse, a product that utilises the naturally invigorating benefits of multiple biogenic ingredients to help you reach internal purity plus to maintain and enhance your overall vitality.
100% naturally sourced
Garcinia for weight management
Colon Cleanse to purify
Rich in essential micronutrients
Easy to manage capsules
Vegan and vegetarian friendly
This product has been masterfully crafted to complement your personal health regimes and to help facilitate your journey toward achieving your ideal weight, whilst giving you the tools to attain general body function and cleanse your system of unwanted impurities that can otherwise cause feelings of lethargy. Thanks to both supplements being concentrated in an easy to swallow capsule format, this pack is the perfect combination to be consumed alongside your existing weight management and overall vitality routines.
£38.35
£47.94
You Save £9.59
Free Delivery on all UK orders over £35.
The Body Balance Pack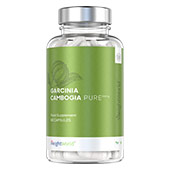 Garcinia Cambogia Pure
One of the underpinning qualities in somebody who effectively manages their weight is the ability to successfully control appetite. This can be a tricky skill to gain when simultaneously restricting certain foods for the purpose of weight management. Garcinia Cambogia is a fruit which contains a naturally high concentration of Hydroxycitric Acid. This compound has been extensively studied and linked it to appetite management, which can have potential implications for weight.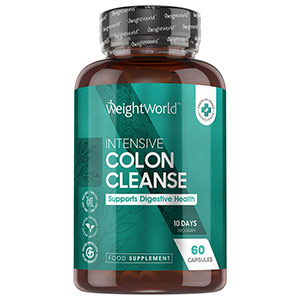 Intensive Colon Cleanse
To cleanse the body is to place it in the best state from which to better itself which is why it is important to manage the solvents in your body that can often leave you feeling sluggish and lethargic. The ingredients in Intensive Colon Cleanse are naturally designed to help cleanse the body of toxins. Namely this is through Psyllium and Brown Rice Fibre, which has been linked to digestion and regularity. Also, the presence of micronutrients such as Calcium, Magnesium and Potassium have been added to help strengthen the body.
Full Ingredients List
Intensive Colon Cleanse: Brown Rice Fibre (Bran), Psyllium Husk (Husk), Apple Pectin (Fruit), Acacia Gum, Lactobacillus Acidophilus, Bifidobacterium Infantis, Ginger Root, FOS (Fructo-oligosaccharides), Calcium (as Calcium Citrate), Magnesium (as Magnesium Citrate), Selenium (as Selenomethionine), Potassium (as Potassium Aspartate)
Garcinia Cambogia Pure: Garcinia Cambogia, Capsule Shell (Vegetarian Cellulose)
Directions
Alongside a main meal, take 2 capsules daily of Garcinia Cambogia Pure and 6 capsules daily for Intensive Colon Cleanse. Garcinia Cambogia Pure can be taken daily for an ongoing basis, whilst Colon Cleanse should be consumed over a 10 day continuous cycle. Each bottle contains 60 capsules.
Advice
As the products within the Body Balance Pack are made with natural ingredients, here are no known side effects of consuming. If you have not tried these products before, you should make sure to carefully consider every ingredient before consuming if you have any specific medical conditions, allergies, or dietary requirements. The Body Balance pack is suitable for vegans and vegetarians but do not consume this product if you are pregnant or are breastfeeding.
Customer Reviews
At WeightWorld we strive to offer the best possible customer service and we take great pride in the feedback we have received from our customers. All testimonials and reviews below are the experiences and opinions of WeightWorld customers. They should not be considered as health, medical or medicinal claims. They are no substitute for taking medical advice.
Outstanding

4.5
80.00% based on 10 Verified reviews

* Results may vary from one person to another.