Our price match promise
We will beat or match other retailers
Free UK delivery on orders over £35
Save on postage today
Customer Data Protection
Your data is safe and secure with us
Mymi Wonder Leg Patches
18 Patches | With Caffeine and Guaranà
Overview

For some of us, it doesn't matter how slender and healthy our bodies are - dreaded cellulite erupts! Most common on legs, Mymi decided to combine key herbal extracts with convenient, stimulating transdermal technology, in the Wonder Legs Patches. With this brilliant targeted approach, you can exactly deliver the compounds that you want, where you want.
Aids targeting of tricky cellulite
Ingenious transdermal technology
Uses invigorating Caffeine & Guaranà
With stimulating Capsaicin & Catechin
Fragrant scent & warming sensation
Works perfectly with Mymi Wonder Belly
In the Mymi Wonder Leg Patches, a selection of expertly chosen compounds are perfectly blended, all aiming to aid you in achieving the smooth, flawless skin you long for. Within a moment, you can press the patch to your skin and leave it there to do its work, knowing that all those incredible compounds are being delivered into your skin as you go about your day. If you want to find a way to directly address the accumulation of cellulite and fat on your legs, Mymi Wonder Legs Patches could be the way forward!
Free Delivery on all UK orders over £35.
The Power of a Patch
Originally used to help sufferers of motion sickness in the late 1970s, transdermal technology is increasingly viewed as a brilliantly efficient way of delivering our bodies with essential compounds. Disregarding the slow, potentially diminishing process of travelling via regular digestion, compounds are instead delivered straight into the bloodstream through the skin, allowing for a gradual and continual release for the entire period worn. Located precisely where you want the compounds delivered, they could supersede the need for tablets or other topical approaches.
Wonder Legs by Mymi
An inventive approach was taken in the development of the Wonder Leg Patches. Understanding many people's desire to address the specific areas of the body that are most likely to display cellulite, a complete package of correspondingly shaped patches were created. You can choose which suit you best, specifically targeting the areas that concern you most. Once applied, they are incredibly comfortable and easy to forget, so that you can continue with your day.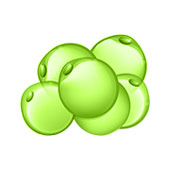 Lipid Metabolism
Sophoricoside, a chemical extract of plant Sophora Japonica, has been connected to body's metabolism of sugar and lipids. Additionally, the compound responsible for peppers' spiciness, Capsaicin, is considered to have thermogenic capabilities, which have been associated with managing weight.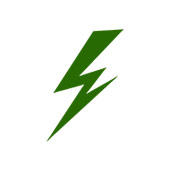 Energy
Caffeine, and a fruit in which it is found Guaranà, are used by many people as a stimulant, to boost mental acuity and physical performance, as well as to manage hunger and food cravings. Recent studies have additionally been taken out on its abilities regarding the body's energy-yielding metabolism.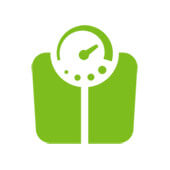 Weight
Said by increasing numbers to help protect our bodies, Catechins are thought to aid a healthy vibrancy. Recent study has also linked them with managing our weight. Similarly glasswort, also called Salicornia Herbacea, is a rare South Korean botanical that has been connected to addressing equilibrium of glucose.
Full List of Ingredients
Active Ingredients: Sophoricoside, Capsaicin, Caffeine, Catechin, Far Infrared & Negative Ion, Active Substances of Plant Extract.
Adhesive: Natural Rubber.
Using Wonder Legs Patches
Mymi's transdermal skin applications are intended to become a quick, easy and enjoyable addition to your routine, augmenting your current exercise and fitness regime. You might also find they are well complemented by the Mymi Wonder Belly Patches. To apply, peel a patch of an appropriate size from the plastic backing, and place it on the particular area of you'd like to address, idealling covering the entire area of cellulite. Leave on for a few hours, and enjoy the pleasantly warming sensation. We recommend using for as long as you desire, until you are satisfied.
Advice
At the heart of Mymi Wonder Legs Patches is a composition of vital herbal extracts, aspiring to offer a natural, high quality way forward in tackling your physical worries. Nonetheless, please take the time to carefully read through the full list of ingredients, in case you have any individual allergies. Please do not use the patches if you have sensitive, easily inflamed skin. Wear the patches for no longer than eight hours continuously.

Mymi Wonder Leg Patches
18 Patches | With Caffeine and Guaranà
Customer Reviews
At WeightWorld we strive to offer the best possible customer service and we take great pride in the feedback we have received from our customers. All testimonials and reviews below are the experiences and opinions of WeightWorld customers. They should not be considered as health, medical or medicinal claims. They are no substitute for taking medical advice.
Outstanding

4.5
82.73% based on 21 Verified reviews

* Results may vary from one person to another.