Our price match promise
We will beat or match other retailers
Free UK delivery on orders over £40
Save on postage today
Customer Data Protection
Your data is safe and secure with us
Vitamin D3
100 ml Liquid | Natural Wellbeing Supplement
Overview
WeightWorld's potent, sustainably sourced Vitamin D3 supplement can provide you with optimum balance for your body and is ideal for caring for the bones and joints. Without adequate Vitamin D, the body cannot absorb calcium effectively, and it is required for maintaining bone health. Packed with essential nutrients, this easy-to-use liquid supplement is ideal for those who want to boost their nutritional intake of Vitamin D.
High-concentration Vitamin D3 supplement
Ideal for heart, bones and wellbeing
Delivers 2000iu of Vitamin D3 per serving
Enriched with Vitamin E for the body protection
Recommended daily amount of Vitamin D
GMP
Clinically Proven
High Strength
Vegan
Notify me when this product is back in stock
Great! We'll notify you when this product comes back in stock.
You have already subscribed for this Email Address.
What are the WeightWorld™ Vitamin D3 Drop?
Vitamin D3 2000IU is a premium natural liquid supplement that is formulated to help with your overall well being along with supporting the normal functioning of bones, joints and heart. This convenient, unflavoured liquid vitamin D3 supplement introduced by WeightWorld™ helps boost natural immunity which is essential for daily wellness. These easy to take drops are also convenient, discreet and hassle-free.
Why You Should Take A Vitamin D3 Supplement?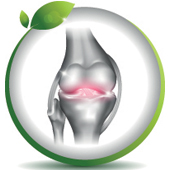 Strengthen Bones
Vitamin D3 is considered essential for the absorption of essential minerals that help with the normal functioning of bones.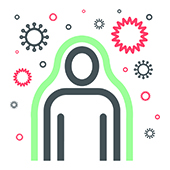 Boosts Immunity
Did you know that Vitamin D3 is known to play a role in a healthy immune system? Take it to protect your well being and feel healthier.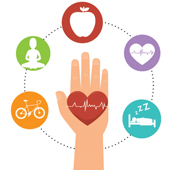 Radiant Skin
Did you know Vitamin D deficiency can affect your skin as well? Healthy levels of vitamin D help prevent skin from prematurely ageing.
Directions To Take Vitamin D3
Take 1ml (2 pipettes or 40 drops) under your tongue. Once the bottle is opened, consume the contents within 6 months. Shake well before use.
Full List of Ingredients
Coconut MCT Oil, Sunflower Oil, Vitamin E, Vitamin D3 Vegan (Cholecalciferol)
Customer Reviews
At WeightWorld we strive to offer the best possible customer service and we take great pride in the feedback we have received from our customers. All testimonials and reviews below are the experiences and opinions of WeightWorld customers. They should not be considered as health, medical or medicinal claims. They are no substitute for taking medical advice.
Outstanding

4.5
89.87% based on 78 Verified reviews

* Results may vary from one person to another.