Our price match promise
We will beat or match other retailers
Free UK delivery on orders over £35
Save on postage today
Customer Data Protection
Your data is safe and secure with us
Vitamin D3
100 ml Liquid | Supports Immunity
Overview
Support your immune system with WeightWorld's sustainably sourced Vitamin D3 liquid supplement. Made to provide you with an optimal balance of Vitamin D3 alongside other vital nutrients, this easy to take liquid can help to boost and support your immunity. It also helps with calcium absorption, promoting a healthy immune system, strengthens bones and protects cells from oxidative stress.
Supports bone and immune system health
Highly concentrated Vitamin D3 supplement
Delivers 2000iu of Vitamin D3 per serving
Recommended daily amount of Vitamin D
Vitamin E for the protection of cells
GMP
Clinically Proven
High Strength
Vegan
Buy 1

£14.99

Buy 2

£26.98

£29.98 You Save 10%
Buy 3

£35.97

£44.97 You Save 20%
What are the Vitamin D3 Drops?
Vitamin D3 2000IU is a premium natural liquid supplement that is formulated to help with overall well-being along with supporting bones, joint and heart health. This convenient, unflavoured liquid vitamin D3 supplement introduced by WeightWorld helps in boosting natural immunity which is essential for increasing your body vitality. It also assists with the maintenance of strong bones and teeth while contributing towards normal muscle functions. Furthermore, it has no known side effects. These easy to take drops are also convenient, discreet and hassle-free.
Why You Should Take Vitamin D3 Supplement?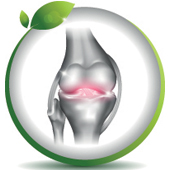 Strengthen Bones
Vitamin D3 plays a pivotal role in the absorption of calcium and maintaining phosphorus levels which ultimately helps in maintaining healthy bones. It also supports the growth and formation of the bones.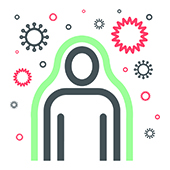 Boosts Immunity
Did you know Vitamin D3 helps in regulating the immune system? It helps fight pathogens such as viruses and other germs. It is found in the food such as oily fish, liver, fortified foods and egg yolks.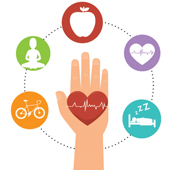 Promotes Wellbeing
Vitamin D3 is essential for overall well being. It's said to help fight illnesses, promotes healthy bones and balances blood sugar levels. Furthermore, it has also proven to have a positive impact on the mood.
Directions To Take Vitamin D3
Shake well before use. For adults, take up to 5ml daily depending on need. Take directly in the mouth or by adding to juice, water or other beverages. If you are pregnant, breastfeeding or taking any medications, please consult a medical practitioner prior to use. This supplement is suitable for vegans and vegetarians and is not recommended for those below 18.
Full List of Ingredients
Vitamin D3 (Cholecalciferol), Sun ower Oil, Vitamin E (D-Alpha Tocopherol)
Customer Reviews
At WeightWorld we strive to offer the best possible customer service and we take great pride in the feedback we have received from our customers. All testimonials and reviews below are the experiences and opinions of WeightWorld customers. They should not be considered as health, medical or medicinal claims. They are no substitute for taking medical advice.
Outstanding

5
92.86% based on 13 Verified reviews

* Results may vary from one person to another.