Our price match promise
We will beat or match other retailers
Free UK delivery on orders over £40
Save on postage today
Customer Data Protection
Your data is safe and secure with us
8 Pad Abs Stimulator
Device | Abdominal Performance Device
Overview
Our abdominal muscles form part of what we know as 'the core muscles' for a reason. This is because they are one of the most important regions of muscle in the body, forming the link between our upper and lower body. Additionally, your abdominal area is one of the most significant reasons for the maintenance of stability and balance. However, working out this area to the max can't necessarily be achieved by crunches alone. This is why at WeightWorld we have engineered our ergonomic abdominal stimulation device.
Pushes your abs to the max
Builds, tones and strengthens muscle
Comes with rechargeable USB controller
Ergonomically designed for comfort
With alternate arm application
6 modes of function for tailored use
CE Certified
RoHS Certified
£15.99
£19.19
You Save £3.20
Free Delivery on all UK orders over £40.

Buy now and earn 2 Comfort Points ?
Why Train Your Abs?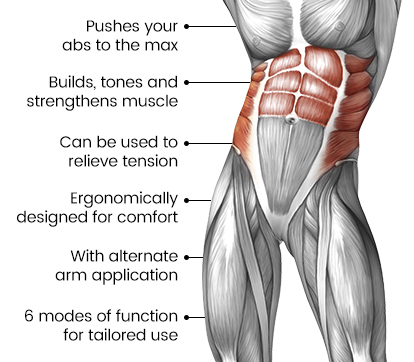 Despite what you might think, there is far more to training your abs than just the view toward gaining a 8 pack, even though for a lot of us, that is the aesthetical goal. Your abs are a key component of your core muscles. These are the muscles which sit in the centre of your body and tie together movement from both the lower and upper body. For that reason, having untrained abs can have a real implication when it comes to how capable you are at carrying out other exercises and tasks.
The Benefits Of The 8 Pad Abs Stimulator
The 8 Pad Abs Stimulator is a state-of-the-art ab machine that we have developed at WeightWorld. It comes with a rechargeable USB controller for added convenience and harnesses the power of electrical impulse technology to bring a whole new layer to your ab exercises. 8 individual gel pads come together in unison, transmitting electrical signals to your ab muscles across the skin, which work to deeply stimulate and complement the process of gaining size, strength and tone.
This revolutionary device also carries 6 individual modes and an adjustable intensity, for a stimulating wave pattern that provides ab exercise, and is completely tailored to the users' preference. This is also perfect for long-term use when looking for that 8 pack, it's important to undergo an exercise that can be progressed in terms of difficulty over time.
How To Use The 8 Pad Abs Stimulator
The 8 Pad Abs Stimulator, was designed with usability in mind, which is why the process of application and stimulation is easy to manage and breakdown.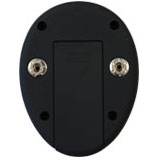 1.

Insert Batteries

Insert and secure batteries in the main console device.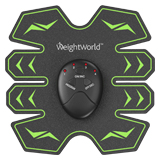 2.

Attach Device

Attach the main console device to the centre of the gel pad pack via the two buttons.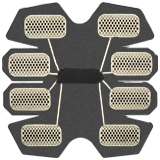 3.

Remove Pads

Remove gel pad cover and make sure your abdominal area is clean and dry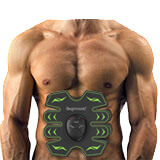 4.

Cover Abs

Then place the gel pads on to your abdominal area, ensure they are placed down flat and then smoothed over for the gel adhesive to properly stick.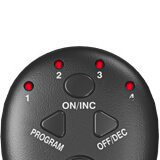 5.

Turn On

Turn on the device using the 'ON/INC' button on the console device.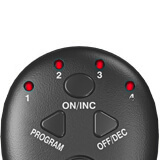 6.

Customise Experience

The device will begin stimulation and the mode of stimulation can be changed by pressing the 'programme' button, the intensity of the sensations can be altered by pressing either the 'ON/INC' or 'OFF/DEC' button.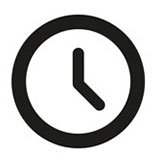 7.

Recommendations

We recommend that you use the device for 12 minutes at a time and between 2 and 3 times per day. Always return the gel pad cover following use.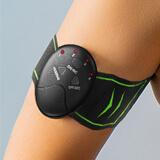 8.

Arm Function

For stimulating muscles in your arm, repeat this process using the special gel pads designed for arms.
What Should I Keep In Mind Using The 8 Pad Abs Stimulator
When using this ab exercise device, please ensure that your abdominal area is clean before use. Please desist from using this device if you suffer from any heart conditions, have any pre-existing medical conditions, or have a pacemaker. Also, the adhesive on the 8 Pad Abs Stimulator is designed to remain sticky for a full month of daily usage. Once this time has elapsed, we recommend purchasing new gel pads.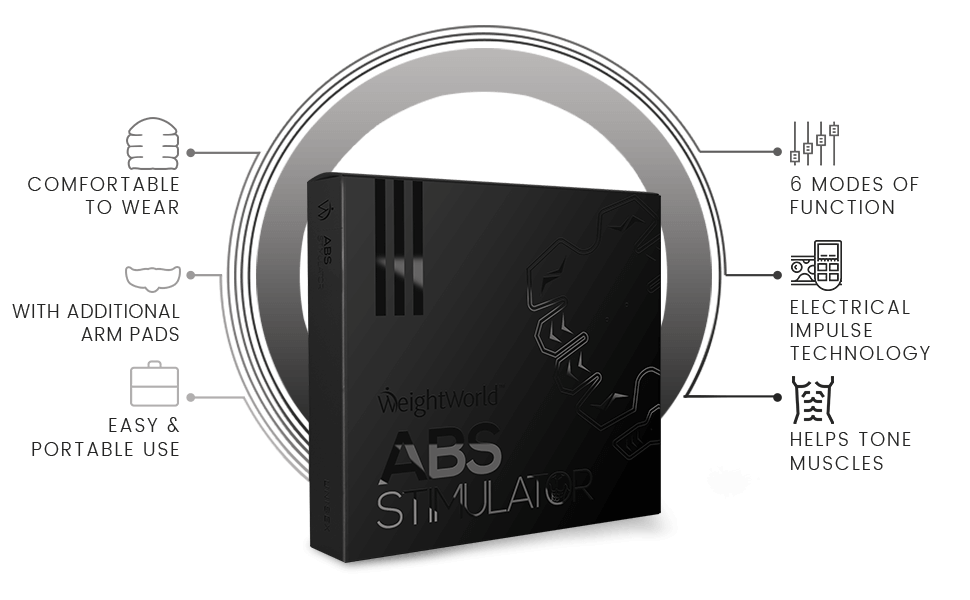 Why You Might Want To Use An Ab Machine
Ab exercises are a great way to workout our abdominal area in an active fashion, but they require time to be put away for working out where it might not be all that available. Ab stimulators are a quick and effective fix for this issue because they can be used passively, allowing you to experience the benefits of an abdominal exercise without the need to take time out of other chores or tasks.
Frequently bought together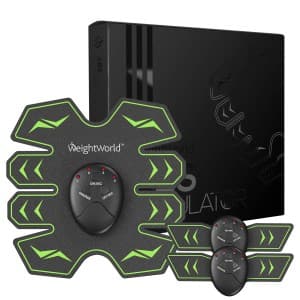 +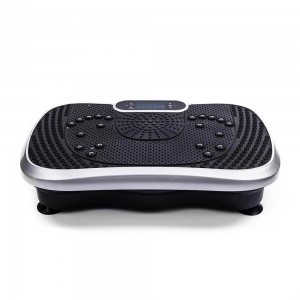 +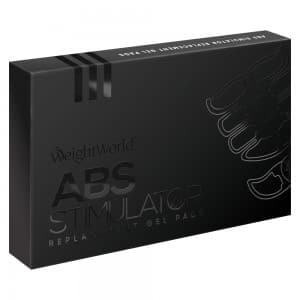 Customer Reviews
At WeightWorld we strive to offer the best possible customer service and we take great pride in the feedback we have received from our customers. All testimonials and reviews below are the experiences and opinions of WeightWorld customers. They should not be considered as health, medical or medicinal claims. They are no substitute for taking medical advice.
Outstanding

4.5
89.09% based on 65 Verified reviews

* Results may vary from one person to another.