All-Natural Supplements
GMP-certified and GMO-Free
Free UK delivery on orders over £30
Save on postage today
100% Customer Satisfaction
We offer a full 90-day money back guarantee
Outstanding



Fat Burners
Fat burner
diet pills aid fat loss, as they promote thermogenesis, a process that increases your body's core temperature to help it burn fat. Many of our fat burning tablets also contain ingredients known to raise the metabolic rate so that you can burn fat before it's stored and enjoy effective fat loss, for a happier and healthier you. At WeightWorld, we offer a variety of herbal fat burners that can help promote your weight loss. Suitable for
vegans
and vegetarians, our fat burners
Forskolin
capsules are great for boosting your slimming routine, at the same time as maintaining and protecting your muscle mass. You could also try
Belly XS
, a natural fat burning product designed to support your slimming routine and give you an energising boost! Check out our article on
How to Lose Belly Fat and How Fat Burners Help
now!
Read More
All Products In This Category
What Are Fat Burners?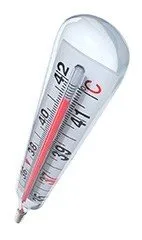 Fat burners are products that have been designed to specifically help those looking for fat loss by boosting the body's fat burning potential. Here at WeightWorld all our different fat burners have been created using high quality fat loss ingredients that are great for helping you to burn fat and keep it away for good!
How To Burn Fat
There are many different ways you can help your body to burn fat and in turn help you to lose weight and achieve the body you want. Some of these are more obvious than others and some can be more effective but mostly it all depends on your body and also how much effort and work you put into your fat loss routine for burning that fat and losing weight. We suggest these 3 main ways to burn fat that can all be done and used together for perfect fat burning harmony: Fat loss exercises, fat loss foods and fat loss diet pills.

Fat Burning Workouts & Exercises
Exercise is one of the best and most effective fat burners. There are 2 types of fat loss workouts that are the best for being natural fat burners – cardio and muscle-building exercises.
Cardio is one of the best natural fat burners as it can help speed up your heart rate and your metabolism so while your body is working hard it's also working hard to burn the fat! Cardio can also have other benefits: it can increase blood circulation, improve mood, burn calories and improve heart health, all of which can help promote fat loss. Cardio exercises that are great fat burners include running, cycling and swimming – any kind of exercise that gets your heart pumping!
Muscle-building is good for helping to burn fat as muscle tissue makes the body work harder to convert food into energy than fat tissue, meaning the more muscle you have the higher your metabolism and fat loss capability can be. Like cardio, muscle-building exercises have other benefits too. Not only can it help you lose weight, it can also increase your strength, improve your stamina and can change your body aesthetically.
Foods That Burn Fat

Chilli Peppers
Chilli peppers contain capsaicin, which is what makes them so spicy. By eating about 1 tablespoon of chopped peppers you can help boost your sympathetic nervous system for a temporary metabolism spike of about 23%, which is what makes them one of the best natural fat burners around. Who knew that something that can add a boost to your food could also add a boost to your fat burning!

Tea and Coffee
Tea and coffee both contain caffeine which is commonly known to be a stimulant. This means it can help improve your metabolism by 5-8% and burn around 98-174 calories a day. These are easy and natural fat burners that can fit into most people's diets!

Protein
Protein can be found in foods such as eggs, milk, yogurt, fish, lean meats, soya and pistachios. Protein helps the body to maintain and build lean muscle mass. This is helpful for fat burning as more muscle mass means the metabolism can be improved as they make the body work harder to convert fat into energy. Foods containing protein are also great natural fat burners as your body burns more calories when eating protein than fats or carbs.

Fibre
Fibre can be found in foods such as beans, wholegrains, brown rice, nuts, pulses, bran cereals and dried fruit. As it's in so many foods in different amounts it's super easy to add into your diet and makes certain foods great fat burners. Research has shown that eating foods high in fibre can increase your fat burning potential by as much as 30%!

Iron-rich foods
Iron can be found in foods such as spinach, fortified cereals, shellfish, lean meats and beans and like fibre are easy to add into your diet. Iron-rich foods are great natural fat burners as a deficiency of iron can result in low energy and a slower metabolism as iron is essential for carrying oxygen to the muscles so they can burn fat.

Milk
Milk contains calcium and like with iron, a deficiency can be negative for your fat burning efforts. Consuming calcium can also help reduce fat absorption from other foods so is great for overall fat burning and general health. Calcium can also be found in other dairy products like cheese and yoghurt which makes these fat burners too.

Cold water
Drinking cold water is great for burning fat as it makes the body have to work harder to heat the water to body temperature. Researchers have found that by drinking 6 cups of cold water a day (or 8 ounces) can raise the resting metabolism by about 50 calories a day which works out enough to shed 5 pounds in a year. This is such an easy and gradual way to help increase your body's fat burning potential.
Fat Burning Diet Pills
Fat burning pills are supplements that can help increase the body's fat burning potential. They work by aiding the rate at which the body can burn fat in different ways. Many fat burning pills contain thermogenic properties and ingredients, which means they (safely and naturally) turn the heat up in your body. This can then lead to a boosted metabolism and enhanced fat burning potential as they make the body work harder to process them meaning more calories are used and more fat is burned.
Diet, Exercise & Fat Burning, The Perfect Combo!
These supplements are an easy way to add an extra boost to your fat burning efforts. However, they're not designed to burn fat alone and with no other effort. Fat burning diet pills supplements and pills are meant to work alongside natural fat burners such as fat burning exercises and foods to achieve the maximum results for your body. The results of the fat burning pills depend on the amount of individual effort put in. In order to get the most out of your fat burners, it's recommended to take them alongside a healthy diet and regular exercise regime.
Popular Ingredients To Look Out For In Fat Burning Pills
When choosing your fat burning pills here are some ingredients to look out for. These are some of the most common thermogenic ingredients used in fat burning pills and are all completely natural ingredients and therefore safe for your body. At WeightWorld, most of our fat burning diet pills contain 1 or more of these ingredients so look out for them to find the best fat burner for you!
Green Tea
Capsaicin (found chillies)
Bitter orange
Caffeine
Fucoxanthin (pronounced 'foo-co-zan-thin' and found in brown seaweed)
Vitamin B5 (otherwise known as pantothenic acid)
Vitamin B3 (also called niacin)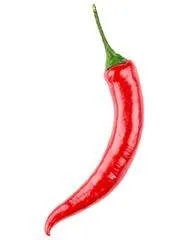 The purity of fat burning pills and supplements is dependent on the ingredients that go into them. In order to make sure you're getting the best quality fat burners on the market, they shouldn't contain any additives or fillers in them and are made from all-natural and tested elements. If you have any concerns you should speak to your health practitioner on the suitability of the fat burning tablets for your body. Here at WeightWorld though all our fat burning pills are made from natural and safe ingredients.
Fat Burners That Work
At WeightWorld, we have a variety of fat burners so it's easy to find one that will suit your body and needs. If you're looking for some more natural fat burners then try one of our superfood supplements like Resveratrol and Raspberry Ketone Pure. If you want to try some fat burners with more of a kick then give New Nordic Chili Burn or Active T5 Plus a try. If you're looking for a more targeted product though then try Belly XS which is specifically designed to target abdominal fat.
Are Fat Burners Safe To Use?
At WeightWorld, all of our fat burners and fat burning pills are made with safe and natural ingredients so have no known side effects. However, do always check the label to see if you are allergic to any ingredients.
For maximum results with your fat burning pills, try and follow a healthy balanced diet and take regular exercise. Fat burners aren't miracle pills that can work alone; they're designed to assist with making the experience easier. A balanced combination is the key to success. If you lack the energy or motivation to exercise, you may be pleased to learn that fat burners can also boost your energy levels by converting fat into heat or energy. Don't waste this new found energy; use it to get active and further your weight loss.
Where To Buy Fat Burners
Ordering your fat burners and fat burning pills from WeightWorld is simple, fast and secure. With WeightWorld, if you place your order before 4pm you can benefit from our next day delivery service. We also have our secure payment platform that allows you to buy your fat burners with confidence and discretion. If you have any problems our customer service is available from Monday to Friday from 8am to 6pm.
*It is important to note that the results of our products may vary with each individual user. You should always use these products alongside a nutritionally balanced diet and a regular exercise regime. All customer reviews found on this website are genuine.