Our price match promise
We will beat or match other retailers
Free UK delivery on orders over £40
Save on postage today
Customer Data Protection
Your data is safe and secure with us
Guarana Slimming Patches
60 Patches | Ideal for Metabolism and Energy
Buy 1

£14.99

£0.25 / Patch

Buy 2

£28.48

£29.98 You Save 5%

£0.24 / Patch

Buy 3

£40.47

£44.97 You Save 10%

£0.22 / Patch

Buy now and earn 1 Comfort Point ?
Key Features
Natural slimming patches with 24hrs absorption
Ideal for achieving weight management goals
Formulated with superfoods for metabolism and energy
Made with transdermal technology for fast absorption
Enriched with guarana, bladderwrack and green tea
An easy to use alternative to pills, oils & costly devices
Suitable for various body parts & sensitive skin
Vegan
Gluten-free
Expert Formula
GMO Free
WeightWorld Guarana Slimming Patches
Our Guarana Slimming Patches are an innovative slimming product that, via transdermal technology, gives you all the benefits of superfoods like Guarana, Bladderwrack, 5HTP and Green Tea! These work in unison to give your energy levels and metabolism a boost without taking pills or supplements. The slimming patches are discreet to wear under your clothes, and you can benefit from the patches' many superfoods all day, whether you're at work, school or exercising. We are so confident you will love it that we offer a full money back guarantee!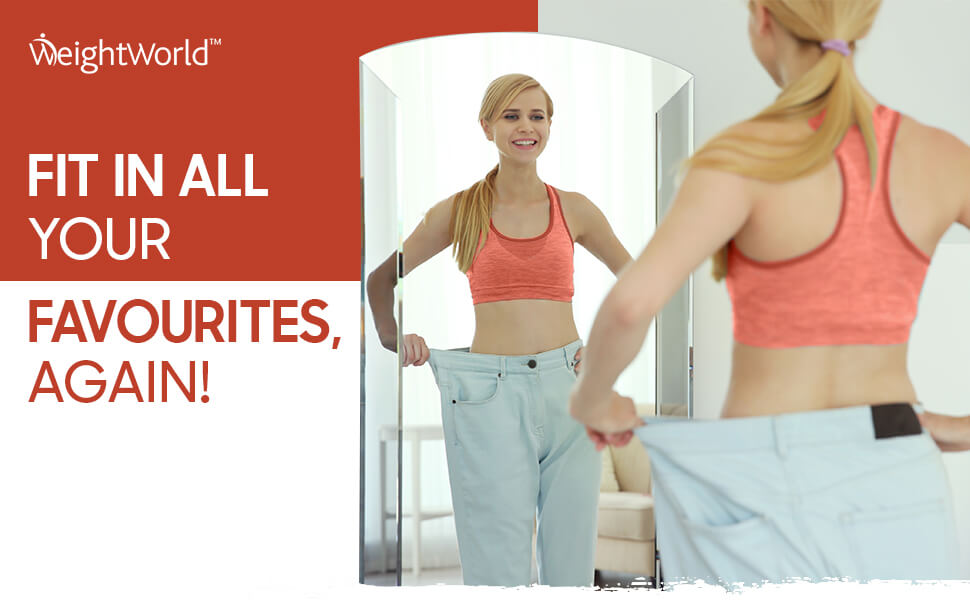 What are Guarana Slimming Patches?
A slimming patch is a convenient alternative to regular supplements and slimming pills, providing you with a steady supply of the many nutrients found in the superfoods that are in our patches. This is also why we here at WeightWorld have created the innovative Guarana slimming patches which, with their active ingredients, can give your metabolism and energy levels a boost!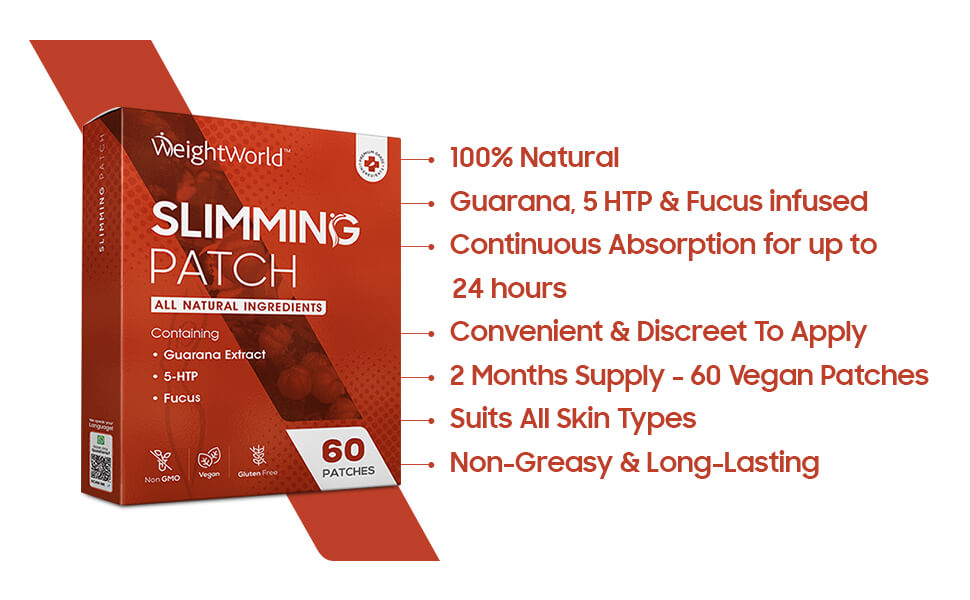 Our slimming patches are more effective than ordinary supplements or slimming pills, which first have to pass through your digestive system before you can benefit from the many minerals, vitamins and nutrients. Instead, with a slimming patch, you more effectively reap the benefits of the active ingredients, which are directly delivered into the bloodstream via transdermal technology. That way, you get the most out of the many superfoods in WeightWorld's Guarana Slimming Patches, which can give you a precise and steady dose of guarana, green tea, 5HTP and bladderwrack throughout the day, whether you're sleeping, working or sitting in front of the TV.
What are the benefits of guarana slimming patches?
In addition to being a convenient alternative to diet pills and regular superfood supplements, the secret to WeightWorld's Guarana Slimming Patches lies in the active ingredients that you receive via the transdermal technology to your body. The slimming patches contain ingredients such as guarana, green tea, 5HTP and bladderwrack, all carefully selected to give your metabolism and energy levels a natural boost, putting you in the best possible position to achieve your weight loss goals.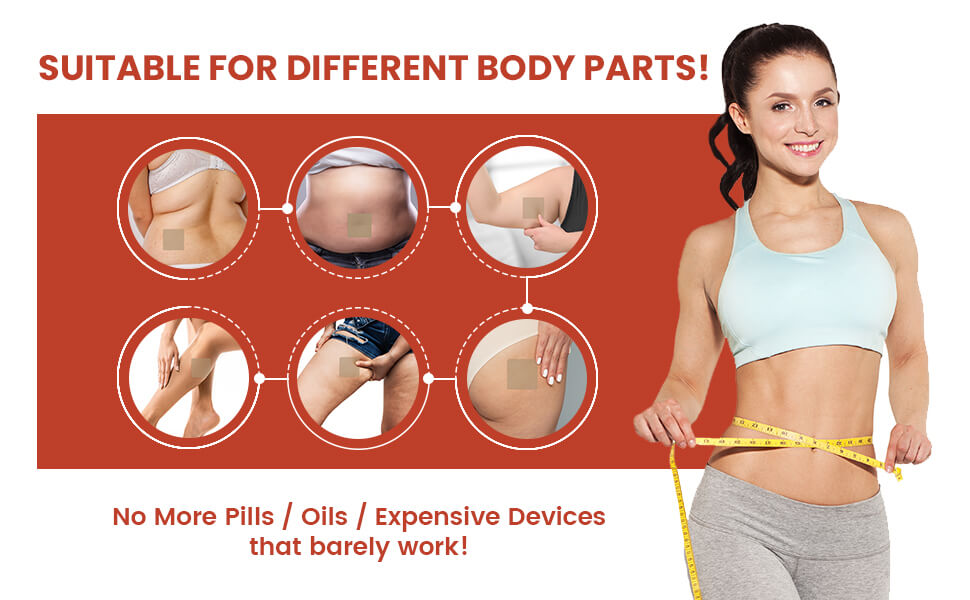 Guarana and green tea have a high natural caffeine content, which can help boost your metabolism and energy levels, which are essential during weight loss. 5HTP is a by-product of one of the body's most important amino acids, tryptophan, which, when converted by the body, produces serotonin, which is important for managing appetite, mood and sleep, while bladderwrack helps boost thermogenesis (heat production) in cells and metabolism. With WeightWorld's Guarana Slimming Patches you get an innovative slimming product that can help you achieve your weight management goals.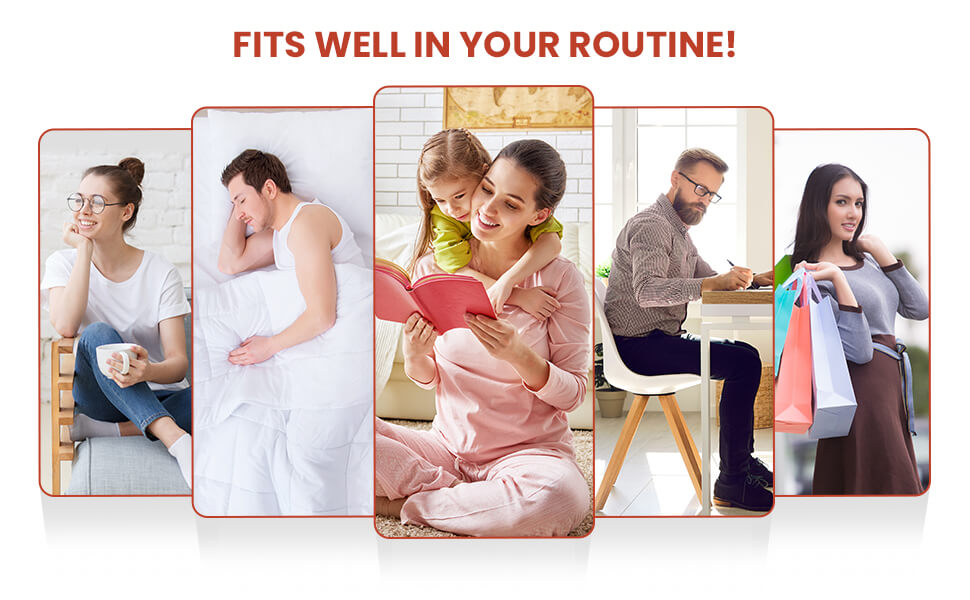 Ingredients
Paullinia Cupana Fruit 30:1 Extract (55%), Camellia Sinensis Leaf 33:1 Extract (13%), 5-HTP (from Griffonia Seed Powder) (13%), Linum Usitatissimum Seed Oil (10%), Fucus Vesiculosus Powder (9%).
How To Use
Ensure the skin is clean, dry and free of hair. Apply one patch directly onto any area of the body that is not covered in hair, avoiding the face, neck and genital area. Replace the patch every 24 hours. Do not use more than 1patch in a 24-hour period.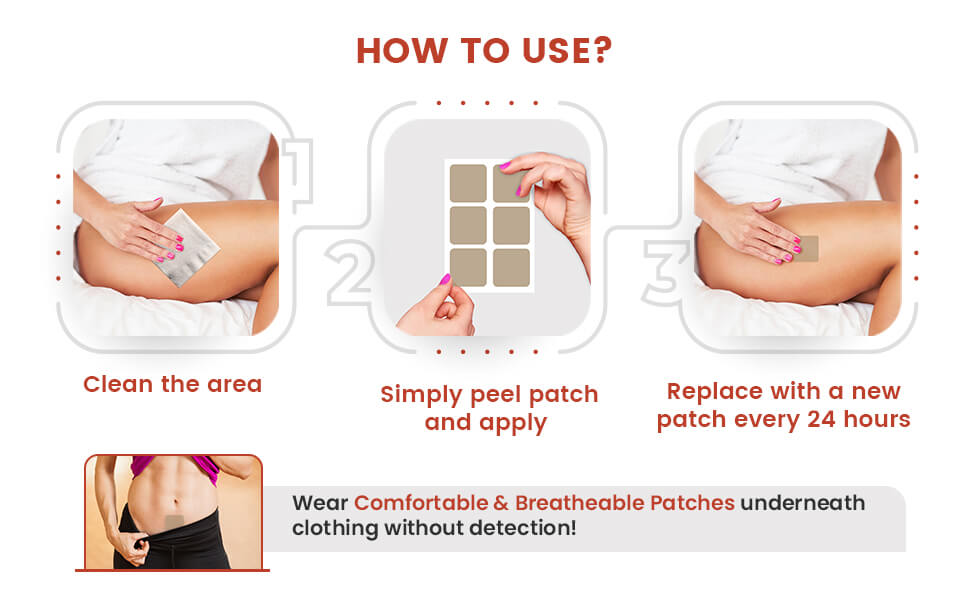 Advice
For external-use only. Use only as directed. If you are receiving medical treatment or medication for a health problem, you should seek authorisation or supervision from your medical professional. Do not use it on irritated or broken skin. If irritation occurs, discontinue use. If contact with the eyes occurs, wash out with cold water and seek medical attention.
Does it really work?
A quick look at our reviews will show you how much our customers have benefitted! We have formulated our Guarana Slimming Patches with industry-leading ingredients to provide optimal results
Is it safe to use?
We pride ourselves on using all-natural ingredients in our products which means there are no known negative side effects and you can have peace of mind when using them.
What if it doesn't work for me?
We are confident that you will love our products, but we also understand that everybody is slightly different and may not feel the effects in the same way. We value our customers and want to make sure that they are 100% happy with their purchase which is why we offer our full money-back guarantee! If it doesn't work for you, we will refund you for your order!
Frequently bought together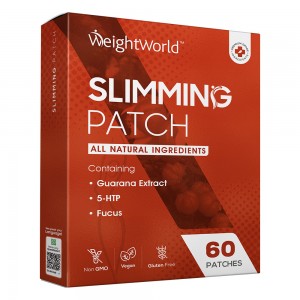 +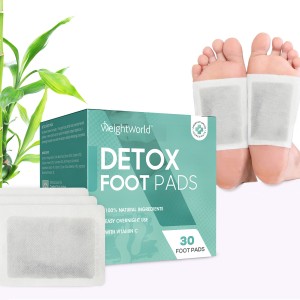 Customer Reviews
At WeightWorld we strive to offer the best possible customer service and we take great pride in the feedback we have received from our customers. All testimonials and reviews below are the experiences and opinions of WeightWorld customers. They should not be considered as health, medical or medicinal claims. They are no substitute for taking medical advice.
Outstanding

4.5
93.57% based on 83 Verified reviews

* Results may vary from one person to another.