Our price match promise
We will beat or match other retailers
Free UK delivery on orders over £35
Save on postage today
Customer Data Protection
Your data is safe and secure with us
Advanced Marine Collagen Drink
10 ml 21 Liquid | Red Grape Flavour
Overview
Are you looking for a Collagen drink that is super-rich in flavour, easy to carry and consume? WeightWorld brings you a brand new ready to drink collagen supplement to amp up your workout and skincare routine. Juicy and refreshing, it comes with a natural grape flavour and it's packed with body-boosting vitamins. This easy to sip collagen drink doesn't take much of your time so it's perfect to have on the go, making your fitness and self-care journey tasty and more enjoyable!
Premium Marine Collagen Drink
Ideal for youthful-looking skin, bones and joints
Enriched with Hyaluronic Acid, CoQ10 & Vitamin C
Delicious natural red grape flavour
Powerful 5000mg strength per serving
Dairy-free
Caffeine-free
Gluten-free
BPA Free
Notify me when this product is back in stock
Great! We'll notify you when this product comes back in stock.
You have already subscribed for this Email Address.
Product that you are looking for is no longer available, please select from an alternative below.
What Is The Advanced Marine Collagen Drink?
A premium Marine Collagen liquid supplement, the Advanced Marine Collagen Drink is ideal to give your bones, skin and joints the boost they need. Apart from a pleasant flavour, it is easy to carry, travel-friendly and makes for a juicy and refreshing addition to your day! Furthermore, our Marine Collagen delivers a high strength 5000mg of collagen, which is designed to give your body the best, in the most convenient way.
Why Choose Marine Collagen Supplements?
Our body produces plenty of collagen protein naturally; it is found in the bones, muscles, tendons and skin. As we age, though, our natural levels of collagen reduce, which can have an impact on our skin, joints and cartilage. Replenish your natural collagen levels with this tasty, juicy drink that is beneficial to boost the body from the inside-out!
What Makes WeightWorld's Marine Collagen Special?
Our Marine Collagen shots use premium NatiCOL Marine Collagen which is the purest form available on the market. It has been sourced for the fact that it is more absorbent than other Marine Collagens to replenish your natural level of Vitamin C for glowing, youthful skin.
Key Ingredients
Coenzyme Q10 - This natural wonder agent aids exercise performance but depletes with age. These shots will help you boost your body naturally particularly, skin, muscles, heart and brain.
Hyaluronic Acid - A natural molecule found in our skin and joints, Hyaluronic Acid is considered ideal for helping lubricate and moisturise both joints and skin. Plus, it is used as a natural method for helping with the appearance and effects of ageing.
Other Ingredients: Vitamin C, Vitamin B6, Sodium Selenite, Humectant (Glycerin), Flavour (Red Grape Concentrated Juice), Edulcorant (Sucralose (E955)), Water.
How To Use
Take a shot in your hand and shake well before use. Now push the lid outwards away from your body with the thumb so that it breaks off from the top of the bottle. The recommended daily dose is 10ml, which should not be exceeded. Simply take one shot each day either in the evening to facilitate cell regeneration, or in the morning to protect the cells from external aggressions and ensure the shine, softness and elasticity of the skin. This product is not recommended for pregnant or lactating women, children or people with allergies to salicylic derivatives.
Our Ambassadors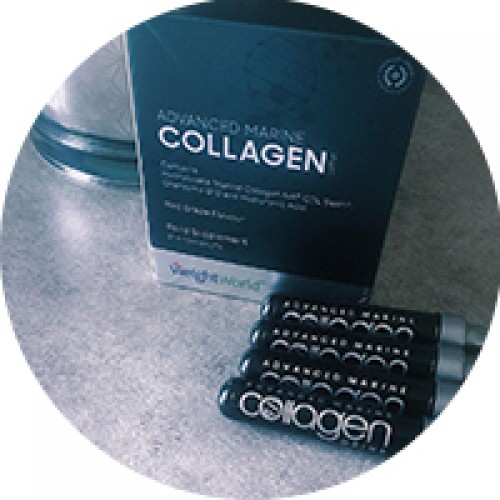 @by__elsa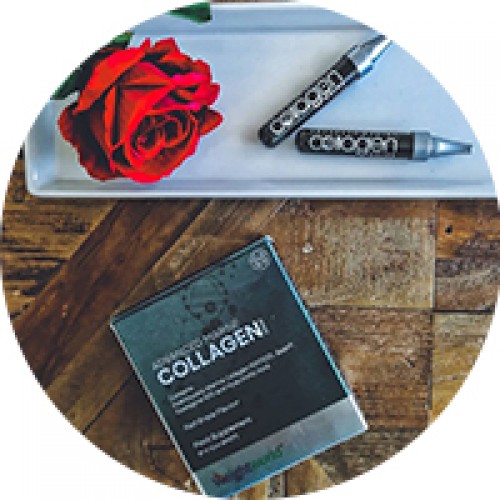 @modaoutfitanna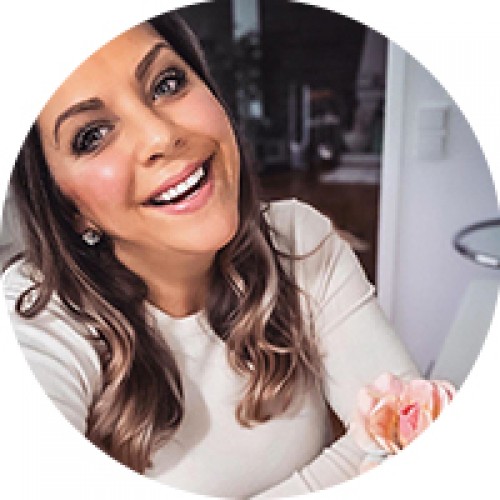 @trendsandstylesinsta
Customer Reviews
At WeightWorld we strive to offer the best possible customer service and we take great pride in the feedback we have received from our customers. All testimonials and reviews below are the experiences and opinions of WeightWorld customers. They should not be considered as health, medical or medicinal claims. They are no substitute for taking medical advice.
Outstanding

4.5
87.83% based on 22 Verified reviews

* Results may vary from one person to another.