Our price match promise
We will beat or match other retailers
Free UK delivery on orders over £40
Save on postage today
Customer Data Protection
Your data is safe and secure with us
Antarctic Krill Oil
1000 mg 120 Softgels | Pure & Sustainable Omega-3
Overview
Antarctic Krill Oil is a source of Omega 3 that is a stronger, more absorbable and sustainable alternative to fish oil! Pure and chemical-free Antarctic Krill Oil contributes to healthy blood pressure, brainpower and hormone balance for the wellbeing of your skin and joints. Anyone wanting to kickstart or boost a healthy lifestyle will benefit from twice the usual serving, a potent 1000mg!
High Strength Omega 3 Supplement
EPA & DHA for brain power & blood pressure
Essential fatty acids for skin & joints
Pure & Sustainable Antarctic Krill Oil
Gluten and dairy-free
120 Softgels for a 2-month supply
Gluten-free
Lactose Free
Dairy-free
GMO Free
Buy 1

£24.99

Buy 2

£44.98

£49.98 You Save 10%
Buy 3

£59.97

£74.97 You Save 20%

Buy now and earn 2 Comfort Points ?
Krill Oil vs Fish Oil
Whilst it may appear that these ocean-sourced oils are similar, they differ in many important ways. For example, unlike fish oils, Antarctic Krill Oil avoids metal contaminants and is sustainably sourced from the cleanest ocean on Earth, which is why many consider it the cleanest, purest source of omega-3.
| Feature | Krill Oil | Fish Oil |
| --- | --- | --- |
| Antioxidant levels | Naturally occurring antioxidants such as astaxanthin, Vitamin A and Vitamin E. | Weak/little antioxidant protection. |
| Absorption | EPA and DHA bind to phospholipids, allowing for greater absorption and bioavailability. | Removal of contaminants such as mercury changes its form, making it far less absorbable. |
| Purity | Sourced from the Antarctic Ocean, free from pollution and fishing or shipping routes. Also, Krill are at the bottom of the food chain, protecting them from contamination. | Extracted from species contaminated with dangerous heavy metals such as mercury. |
| Unwanted Side Effects | Easy digestion (with no fishy burps)! | Harder to process and can "repeat" to give smelly fish burps. |
Benefits of Krill Oil
There is a multitude of benefits for introducing Krill Oil into your supplement regime, many of which aren't available in common fish oil supplements. These can include:
Omega 3 helps maintain normal cardiovascular and cognitive function.
Contains choline, which has been linked to cognitive performance and it also has a role to play in metabolising lipids (fats).
Pure krill oil is naturally rich in astaxanthin, Vitamin A and Vitamin E.
Astaxanthin is considered to be essential for your skin, eyesight and heart.
EPA & DHA contribute to the regulation of normal blood pressure.
Omega-3s have also been linked to an improved response during intense workouts, as well as for addressing cholesterol-levels.
Has potential PMS relieving characteristics for regular symptoms.
How to Take This Supplement
To take WeightWorld Antarctic Krill Oil, swallow one softgel, twice daily (2 in total a day) before a meal with a full glass of water. Most customers see the best results after 6 months of consumption (so to help you make the most of this product we've given you 20% off on the purchase of 3 bottles)! Antarctic Krill Oil softgels are all-natural; they have no known side effects, but please do not take if you have a crustacean allergy. If you're pregnant, breastfeeding, or taking any medications, please consult a healthcare professional before use. They are not intended for use by anyone under the age of eighteen.
Ingredients
Antarctic Krill Oil, Capsule (Gelatin, Sorbitol, Glycerol and Water).
Allergy Advice - Contains Crustacean. Not suitable for vegetarians or vegans.
*The beneficial effect of EPA and DHA on the maintenance of normal blood pressure is obtained with a daily intake of 3 g, and on the maintenance of normal triglyceride levels with a daily intake of 2 g, of EPA and DHA. The beneficial effect of DHA on the maintenance of normal brain function and normal vision is obtained with a daily intake of 250 mg. Do not exceed a supplemental daily intake of 5 g of EPA and DHA combined.
Frequently bought together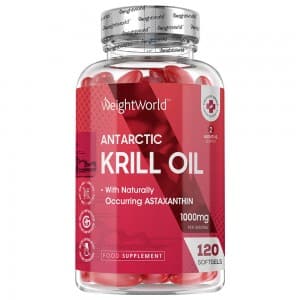 +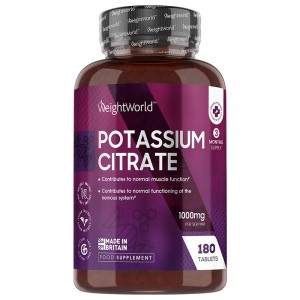 Potassium Citrate
1000 mg 180 Tablets | For muscles, nervous system and blood pressure
£14.99
+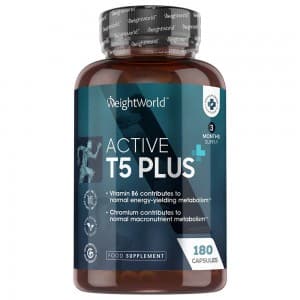 Active T5 Plus
180 Capsules | High Strength Thermogenic Supplement
£15.99 £19.99
Customer Reviews
At WeightWorld we strive to offer the best possible customer service and we take great pride in the feedback we have received from our customers. All testimonials and reviews below are the experiences and opinions of WeightWorld customers. They should not be considered as health, medical or medicinal claims. They are no substitute for taking medical advice.
Outstanding

4.5
88.24% based on 16 Verified reviews

* Results may vary from one person to another.