Our price match promise
We will beat or match other retailers
Free UK delivery on orders over £35
Save on postage today
Customer Data Protection
Your data is safe and secure with us
Bio Super Detox Mix
Detoxifying Supplement Powder
Overview
From the scientific minds at Diet Food comes Bio Super Detox Mix, a masterfully crafted and organically engineered supplement, designed to ground the body in seamless equilibrium. Life exposes us to plenty of unwanted toxicities in alarming regularity, Bio Super Detox aims to help purify and reinvigorate your body. Removing such elements can help to leave you feeling refreshed and revitalised. The special formula is vegan friendly, and is ideal for aiding body dealkylation, whilst allowing you to achieve a greater sense of well being.
Designed to cleanse and reinvigorate
100% organically sourced
Contains Chlorella, Wheat and Barley Grass
Comprised of 6 unique superfoods
Rich in Iron and key vitamins
Suitable for vegan and vegetarians
Aside from being able to cleanse the body of what you don't want, Bio Super Detox works in the opposite direction, helping to provide what your body needs for enhanced exuberance. It carries out this work courtesy of 6 vitamin and mineral delivering superfoods. The main one being Chlorella, a vegan suitable weapon against impurities and toxins that compensates for the common pitfalls of other vegan ingredients. Bio Super Detox Mix packs a months supply of all these ergogenic benefits, into one economical tub.
Vegan
Ekologisk
Vegetarian
Notify me when this product is back in stock
Great! We'll notify you when this product comes back in stock.
You have already subscribed for this Email Address.
Product that you are looking for is no longer available, please select from an alternative below.
Chlorella and it's promising benefits
At the epicentre of the active ingredients that Super Detox uses, is Chlorella. It is a powerful plant algae farmed typically in Southern Asian countries, specifically Japan and Taiwan. This plant based source of nutrition has been an established aid to body nourishment for centuries! It is remarkably rich in chlorophyll, fiber and vitamins and minerals, to help purge the body of unwanted chemicals, whilst also containing a high quantity of iron and essential amino acids to help optimise recovery and bodily function.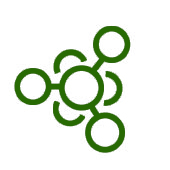 Detoxify
The high quantity of Chlorella in Super Detox allows for a product that can help to lower the bodies' toxicity, and tackle impurities that arise from eating any one of a plant, meat, or fish based diet. It is also rich in Iron and Vitamin B1, which can aid regular body function, and are two key micronutrients that are often absent from other vegan suitable products.
Soothe
Super Detox is also infused with Wheatgrass and Barleygrass, two green and healthy superfoods which amplify the products' cleansing properties, whilst also working to deliver well pronounced, soothing flavours and undertones. These can help the body to attain a feeling of maximal wellness, whilst going about relinquishing impurities,helping you to actively feel the benefits.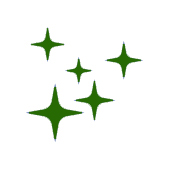 Revitalise
The supplement also considers the need to replace what might have previously been lost. Along with Chlorella, the product contains protein enriched Spirulina; these two work in synergy to replace essential amino acids and fiber. Super Detox also contains Lucuma and Cocoa, which work in unison to provide vitamins and minerals to restore the bodies' natural vitality.
Full list of ingredients
Wheatgrass, Barley Grass, Cocoa, Chlorella, Spirulina, Lucuma
Directions
Consume one scoop of Bio Super Detox Mix as part of a healthy balanced diet, once daily. This daily serving can be mixed with water, milk, juice, or into salads, cereals or desserts for a more discrete consumption. Each tub contains 300g of Bio Detox Mix powder, this will sustain the user for approximately one month.
Advice
Bio Super Detox Mix is 100% naturally organically sourced and carries no known side effects. Bio Super Detox Mix is suitable for consumption by those who adhere to a vegan or vegetarian diet. Please read the full ingredient list to consider whether the consumption of Bio Super Detox Mix conflicts with any personal allergies. If you are currently breastfeeding, are pregnant, or suffer from a specific illness, please consult a physician before consumption. This product may contain soya, wheat or gluten.

Bio Super Detox Mix
Detoxifying Supplement Powder
Customer Reviews
At WeightWorld we strive to offer the best possible customer service and we take great pride in the feedback we have received from our customers. All testimonials and reviews below are the experiences and opinions of WeightWorld customers. They should not be considered as health, medical or medicinal claims. They are no substitute for taking medical advice.
Outstanding

4.5
83.16% based on 18 Verified reviews

* Results may vary from one person to another.