All-Natural Supplements
GMP-certified and GMO-Free
Free UK delivery on orders over £40
Save on postage today
100% Customer Satisfaction
We offer a full 90-day money back guarantee
Biotin Gummies for Hair, Skin and Nails
5000 mcg 120 Gummies | Chewable Beauty Supplement
Overview
Perfect to maintain and support hair, skin & nails
Natural raspberry & blueberry flavour
Potent 5,000 mcg of Biotin per serving
2 tasty gummies a day - Easy-to-chew alternatives to tablets
Great for fatigue and boosting energy
Rich in supporting vitamins & minerals
Expert Formula
Gummies
Vegetarian
GMO Free
Buy 1

£14.99

£15.99

£0.12 / Gummy

Buy 2

£26.98

£29.98 You Save 10%

£0.11 / Gummy

Buy 3

£35.97

£44.97 You Save 20%

£0.10 / Gummy

Buy now and earn 1 WeightWorld Points ?
Introduction
Want a fun, easy and delicious way to look after your appearance? Discover the yummy Biotin Gummies for Hair, Skin and Nails by Maxmedix! Packed with beneficial vitamins and minerals, our two-a-day gummy bears can help support your appearance from within.
What's more, these convenient Biotin Gummies can be ideal for those with weak, thinning hair or ageing skin, as well as those looking for daily maintenance
What are Biotin Gummies For Hair, Skin & Nails?
These easy-to-chew Biotin skin, nail and hair gummies are a natural nutritional supplement created to help you look after your appearance. Formulated with a range of vitamins and minerals known to support and maintain the hair, skin and nails, these hair, skin and nails gummies is the ideal way to support your natural beauty from within. These hair, skin and nail gummies come in a delicious raspberry and blueberry flavour to appeal to your palate. Plus, in the form of playful and delicious gummy bears, they finally make taking a supplement fun and something to look forward to in your day!
How can a beauty supplement look after my appearance?
Beauty comes from within, which is why one of the best ways to look after your physical appearance on the outside is to provide your body with the right nutrition on the inside. Hair, skin and nails gummies contain Vitamins and minerals known to support the strength, health and look of your appearance. That's why these beauty gummies should be a key part of any beauty routine. They can also be great vitamin gummies for rejuvenating your hair and skin's appearance.
Key Ingredients and Benefits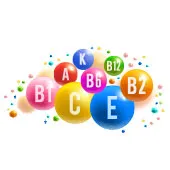 Vitamins
These delicious beauty gummies are rich in a number of excellent beauty skin, hair and nail vitamins that can look after your appearance and support normal skin and hair. This includes Vitamins A, B5, B6, B7, B9, B12, C, E and D3.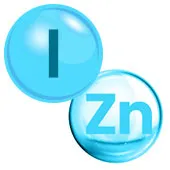 Minerals
Each gummy bear also contains amazing minerals, including Choline and Iodine that are ideal to give your body the support it needs to tackle signs of ageing.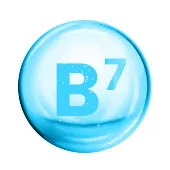 Biotin
One of the key vitamins found within these nutritional Maxmedix Gummies For Hair, Skin & Nails is Biotin. Our high-strength gummies offer 5,000 mcg of Biotin in each serving, which is known to support the maintenance of healthy skin and hair.
Why choose us?
We pride ourselves on creating and developing products that help our customers live their life to the fullest. We use all-natural ingredients to ensure there are no negative side effects and give you peace of mind when using them.
What do Biotin Gummies do for you?
Our Biotin Gummies have been made to help you rejuvenate and stay youthful. It is amazing for your hair, skin and nails while also tackling fatigue and boosting your energy!
Does Biotin help hair growth?
Biotin is ideal for hair that is thinning and is the perfect natural solution for all of your hair needs.
Are there any negative side effects?
We pride ourselves on using all-natural ingredients in our products which means there are no known negative side effects and you can have peace of mind when using them.
What if they don't work for me?
We are confident that you will love our products, but we also understand that everybody is slightly different and may not feel the effects in the same way. We value our customers and want to make sure that they are 100% happy with their purchase which is why we offer our full money-back guarantee! If it doesn't work for you, we will refund you for your order!
Is it okay to take biotin every day?
It is usually considered safe to take biotin supplements every day. However, make sure you don't exceed the daily recommended dosage to avoid an overdose of biotin.
Frequently bought together

+

Customer Reviews
At WeightWorld we strive to offer the best possible customer service and we take great pride in the feedback we have received from our customers. All testimonials and reviews below are the experiences and opinions of WeightWorld customers. They should not be considered as health, medical or medicinal claims. They are no substitute for taking medical advice.
Outstanding

5
50.00% based on 1 Verified reviews

* Results may vary from one person to another.