Our price match promise
We will beat or match other retailers
Free UK delivery on orders over £40
Save on postage today
Customer Data Protection
Your data is safe and secure with us
Cellulite Bundle
Cellulite Management Combo
Overview
Feel confident in your skin and take care of your cellulite concerns with the Cellulite Bundle! This nourishing combo consists of the Slik'n Silhouette device and Buttocks Lifting Gel to give you the skin complexion you desire. These products can complement each other by using HT (Home Tightening) technology and a natural smoothing gel to manage the appearance of cellulite. Save the need for ongoing treatments with this easy to use bundle from the comfort of your own home now!
Silk'n Silhouette & Buttocks Lifting Gel
Easy to use and suitable for all body parts
Manages the appearance of cellulite
Natural smoothing gel
Convenient, at-home alternative to treatments
Product that you are looking for is no longer available.
What Is The Cellulite Bundle?
Including 2 unique products, this bundle is ideal for managing the appearance of your cellulite concerns. Consisting of a device that glides effortlessly across your skin and an all-natural gel, these products are a convenient and ideal way to take care of your skin concerns. These 2 products complement each other to help you aspire for the skin you desire, with each of them providing their own benefits.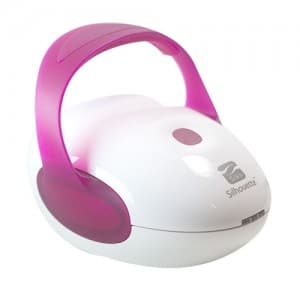 Silk'n Silhouette
The Silk'n Silhouette uses revolutionary HT 'Home Tightening' technology to provide you with the perfect solution to manage the appearance of your skin and cellulite imperfections. With its powerful triple action of bi polar energy, LED light based energy and IR thermal to customise your experience, this device is a unique way to achieve the skin complexion you deserve. Including a free slider gel bottle, this device is ideal for using on all skin areas of concern that offers you a more convenient and cost-effective alternative to ongoing spa treatments!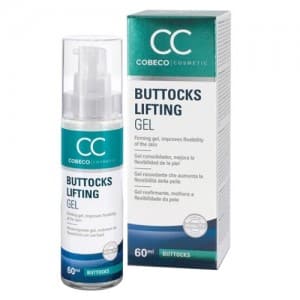 Buttocks Lifting Gel
Follow this up with the Buttocks Lifting Gel, a natural gel that's also ideal for managing the appearance of cellulite. This gel is very easy to apply and is quickly absorbed to help you feel the benefits of its natural formula all from the comfort of your own home. Enjoy the soothing sensation of this nourishing gel to help you feel confident in your skin!
Active Ingredients: Aqua, Glycerin, PEG-40 Hydrogenated Castor Oil, Phenoxyethanol, Propylene Glycol, Acrylates/C10-3-0 Alkyl Acrylate Crosspolymer, Hedera Helix Leaf Extract, Panax Ginseng Root Extract, Aminomethyl Propanol, Camphor, Rosmarinus Officinalis Leaf Oil, Ethylhexylglycerin, Disodium EDTA, Arnica Montana Flower Extract, Parfum, Schizophyllan, D-Limonene, Juniperus Communis Fruit Extract, CI 15510.
How To Use The Cellulite Bundle
Here's what you need to do to get the most out of your Cellulite Bundle:
Before you start using the Silk'n Silhouette, ensure your skin is clean and dry.
Apply a thin layer of the slider gel (provided with your device) across the area of your body you wish to treat
Select your mode of preference for the device, the LED light will turn out to indicate which one you have chosen. During initial treatments of your skin, it is advised that you use level 1 (low) to begin with. Once you have become accustomed to the appearance of cellulite in this manner, you can then try out the levels 2 (medium) and 3 (high).
Glide the Silk'n Silhouette device slowly over your skin - you should be able to feel the gentle warming sensation from it as you do so.
When sliding the device over the desired area, do so in a light and linear motion in order to cover the complete cellulite problem area. Take care not to rush this process and move the device slowly, this will help you avoid missing out any areas of skin. Follow the instruction manual to see how long you should work on an area for.
Use the device 2 times a week for a minimum of 10 weeks. After 10 weeks, continue to use this revolutionary device consistently every 2 weeks.
Follow this up with the Buttocks Lifting Gel. Apply directly to the skin on the buttocks and thighs 2 times a day and massage the gel until it has been completely absorbed. Rub the gel in a circular motion as part of your normal beauty routine. You could even use the gel as a substitute to the slider gel when using the Silk'n Silhouette on your buttocks and thigh areas.
Advice
The Buttocks Lifting Gel within the Cellulite Bundle is made to a high quality using natural ingredients and therefore has no known side effects. If you have not used this product before, we suggest reading through the full list of ingredients to check for any personal allergens. If you are pregnant, breastfeeding or on any medication we recommend that you consult with your doctor before use. This supplement is not intended for those under the age of 18.
Customer Reviews
At WeightWorld we strive to offer the best possible customer service and we take great pride in the feedback we have received from our customers. All testimonials and reviews below are the experiences and opinions of WeightWorld customers. They should not be considered as health, medical or medicinal claims. They are no substitute for taking medical advice.
Be the first to review this product

* Results may vary from one person to another.