Our price match promise
We will beat or match other retailers
Free UK delivery on orders over £35
Save on postage today
Customer Data Protection
Your data is safe and secure with us
Detox & Toning Pack
Combo | Waist Trainer & Detox Tone
Overview
Looking to slim the appearance of your waist and stomach from the outside whilst cleansing your system from the inside? Look no further than the Detox & Toning Pack! A perfect combination of products, this pairing is the ideal way to care for your body whilst looking your best. Made up of the famous Waist Trainer and Detox Tone, this is a truly dynamic duo of products you can't be without.
Perfect pair to use together
Sculpts the appearance of the waist
Comfortable and discreet to wear
Natural detoxing supplement
With chlorella, Ginger & Aloe Vera
Vegan-friendly
The Waist Trainer is designed to be a quick and easy to way to slim and trim the appearance of your waist ,without any of the long term commitments or effort of other methods. Being discreet to wear under clothing also makes it perfect for any occasion, from the office to a night out! Detox Tone then compliments this, as it uses its natural combination of ingredients to cleanse from within. Combined, this pairing helps you to feel your best on the inside and out!
Free Delivery on all UK orders over £35.
Waist Trainer
With our lives getting busier every day, it can be difficult to find the time to workout and keep our body looking the way we want. For those looking for a way to instantly achieve the appearance of a more toned hourglass figure, the Waist Trainer could be a top choice. Whilst it isn't a long-term solution, it is a quick and convenient way to change the look of your stomach and waist, perfect to impress on a night out or special occasion. It is also comfortable and discreet enough to be worn under clothing so can even be useful for your everyday schedule!
Made with high quality materials, the Waist Trainer has been created to adapt to your body shape and compliment your beautiful natural curves. For the maintenance of its structure, it features a fine metal that is carefully woven through the fabric and then reinforced with cushioned padding for comfort. These together help the corset to slim the appearance of the waist whilst still being flexible and lightweight enough to allow for movement.
Detox Tone
When looking for a supplement to help you detox and cleanse, you want one that is gentle but still powerful, easy to use and with no harmful chemicals. Detox Tone is exactly that, a premium plant-based supplement reinforced with Bentonite Clay. Designed to help you feel lighter, healthier and clean from within, all you need is to just take 2 easy-to-swallow capsules a day and you're ready!
Formulated with key botanicals for detoxing and soothing including chlorella, ginger root and aloe vera, this unique combination has been carefully put together for each users benefit. This makes it ideal for those looking for an aid after a heavy diet as well as those that just love the feeling after a cleanse. So whether you're looking to cleanse, increase energy or support your internal wellbeing, Detox Tone is the number 1 choice for you!
Detox Tone ingredients
Active Ingredients - Psyllium Husk Powder, Bentonite Clay, Liquorice Root Extract 4:1, Garlic Herb Powder, Citrus Pectin, Clove Bud, Fennel Seed Herb Powder, Dandelion Root Extract 4:1, Chlorella Powder, Cayenne Powder, Aloe Vera 200:1 Extract, Ginger Root Powder 20:1.
Other Ingredients - Bulking Agent (Rice Flour), Capsule Shell (Hydroxypropyl Methylcellulose), Anti-Caking Agent (Magnesium Stearate), Flow Agent (Silicon Dioxide).
How to use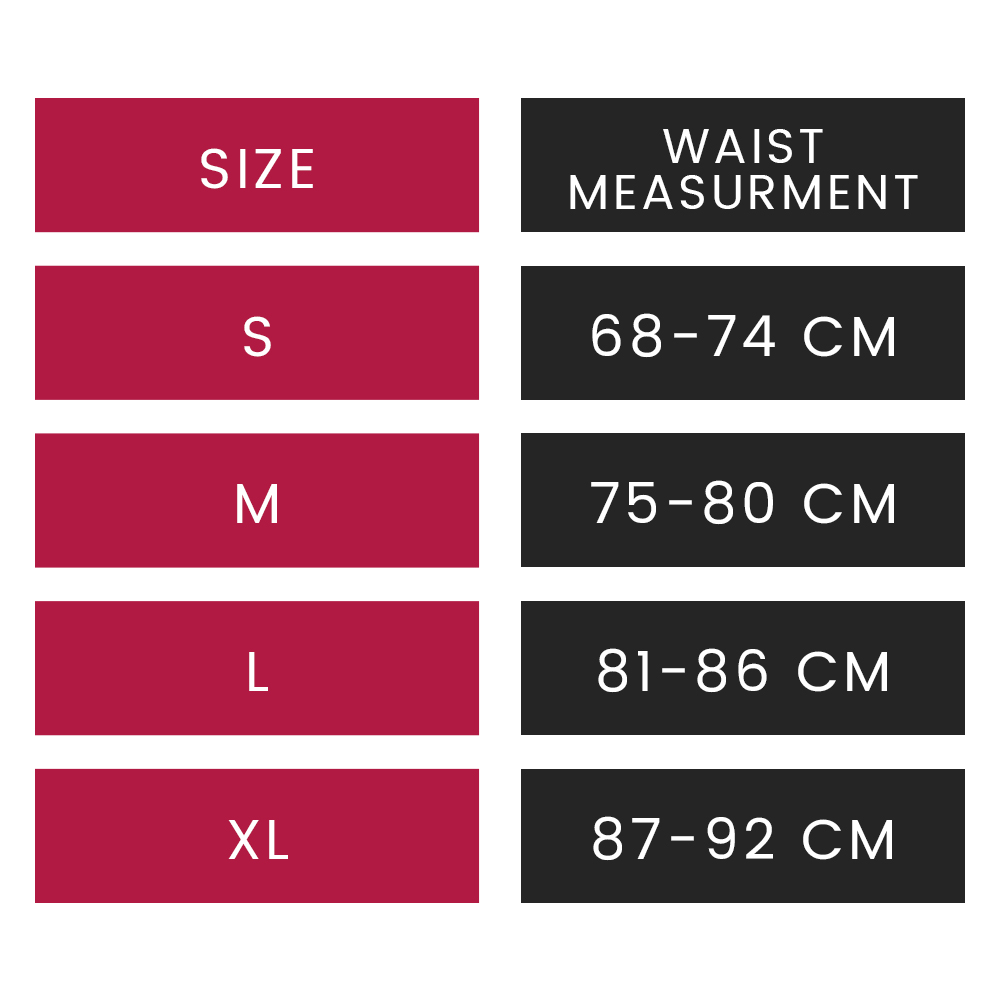 Waist Trainer: Begin by making sure you have chosen the right size for you by measuring your waistline and then consulting the size chart. When you are measuring, we recommend going about 2cm above the navel in order to get an accurate waist circumference. If you happen to be between 2 sizes, we suggest getting the larger size and them moving down as needed.
To put on your Waist Trainer, wrap around your waist, making sure the upper portion is just below the bust line, and then do up the hooks. The corset features 3 fastening level options so you can tailor it to fit you and your body perfectly. You can wear your corset at any time of day you prefer, but we do not suggest wearing for more than 6 hours in one go. When first wearing your Waist Trainer, begin with 1-2 hours and then build up the amount of time each day until you reach the limit of 6 so that your can body can get used to wearing it.
Detox Tone: This premium cleansing supplement is designed to be an easy addition to your daily routine. Simply take two capsules daily with water. It is completely up to you and your routine as to when you take the capsules, however we recommend consistency once decided on a time. One bottle of Detox Tone contains 60 capsules so if used correctly will last for 30 days.
Advice
Both the Waist Trainer and Detox Tone are made to high standards, using premium ingredients and materials. This makes them both safe to use following the instructions. If you have not used Detox Tone before, we suggest checking through the full list of ingredients in order to avoid any potential personal allergens and consult your doctor before taking if you are pregnant or on any medications. If you have not used a Waist Trainer before, we recommend to wear it in sessions and build up time when you first begin wearing it.
Customer Reviews
At WeightWorld we strive to offer the best possible customer service and we take great pride in the feedback we have received from our customers. All testimonials and reviews below are the experiences and opinions of WeightWorld customers. They should not be considered as health, medical or medicinal claims. They are no substitute for taking medical advice.
Outstanding

4.5
65.00% based on 3 Verified reviews

* Results may vary from one person to another.