Detox & Shaping Pack
Detox Tea & Waist Trainer
We're all living busier and busier lifestyles, and as a result, many of us find it hard to care for our bodies and achieve the body shape we desire. The Detox & Shaping Pack has been put together for those looking for a simple way to cleanse and tone. Starting with the Detox Tea, this complete programme is made using only natural ingredients and offers a morning and evening option to care for your body and give it just what it needs at all times of day.
Complete 28 day tea programme
Contains both morning & evening tea
Natural and vegan-friendly ingredients
Helps to sculpt the appearance of the waist
Discreet & comfortable to wear
Ideal to use both products together
Perfect for those looking to wow on a night out or who desire that popular hourglass look, the Waist Trainer is a comfortable modern corset that gives the appearance of a slimmer and trimmer waist. Made of breathable fabric that allows for movement, it is also thin enough to be worn discreetly under clothing and offers the perfect short-term option without the need for any long-term commitments.
Free Delivery on all UK orders over £35.
Detox Tea
To get rid of harmful impurities and toxins that can easily build up the body it is important to regularly detox. Common methods including 'green' smoothies and juice cleanses however they can often taste horrible and be difficult to maintain. Offering an alternative that is literally as easy as simply drinking a cup of tea, this amazing Detox Tea has been designed to be a fun method to help with cleansing. Crafted with some of the best hand-picked ingredients around that have each been specifically chosen for their health properties as well as taste and aroma, when all combined together they make a one of a kind detoxing programme that you can enjoy!
Making up a complete 28 day programme, each pack contains a morning and evening tea. This is so that they can be adapted to suit the body's different needs at different times of the day, so that you can look after you your body around the clock. The ingredients in the morning tea make it perfect for helping you to wake up and helps you feel refreshed and energised so you can get your day off right. The ingredients within the evening tea on the other hand have been selected as they are more soothing and are ideal to help with a good night's sleep and helping your mind and body to be calm and relax. Together therefore, they make a perfect complementary pair that forms a complete detoxing programme - and all you have to do is drink delicious tea!
Waist Trainer
As our lives get busier and busier it can become harder for us to find time to exercise and keep our bodies in the shape we want. For those of us in this situation as well as those looking for a way to achieve the look of an hourglass figure for a special occasion, the Waist Trainer could be the perfect option. Designed to be comfortable to wear as well as discreet, it can easily be worn under clothing and is perfect for a special night out.
Made using high quality materials, it is designed to adapt to your body shape and compliment your curves. To maintain its structure, it features a fine metal that is woven through the fabric that is then reinforced with cushioned padding for comfort. All together, these materials help to slim the appearance of the waist and make it look toned and smooth. What's more, it is also flexible and lightweight so still allows for easy movement.
How to use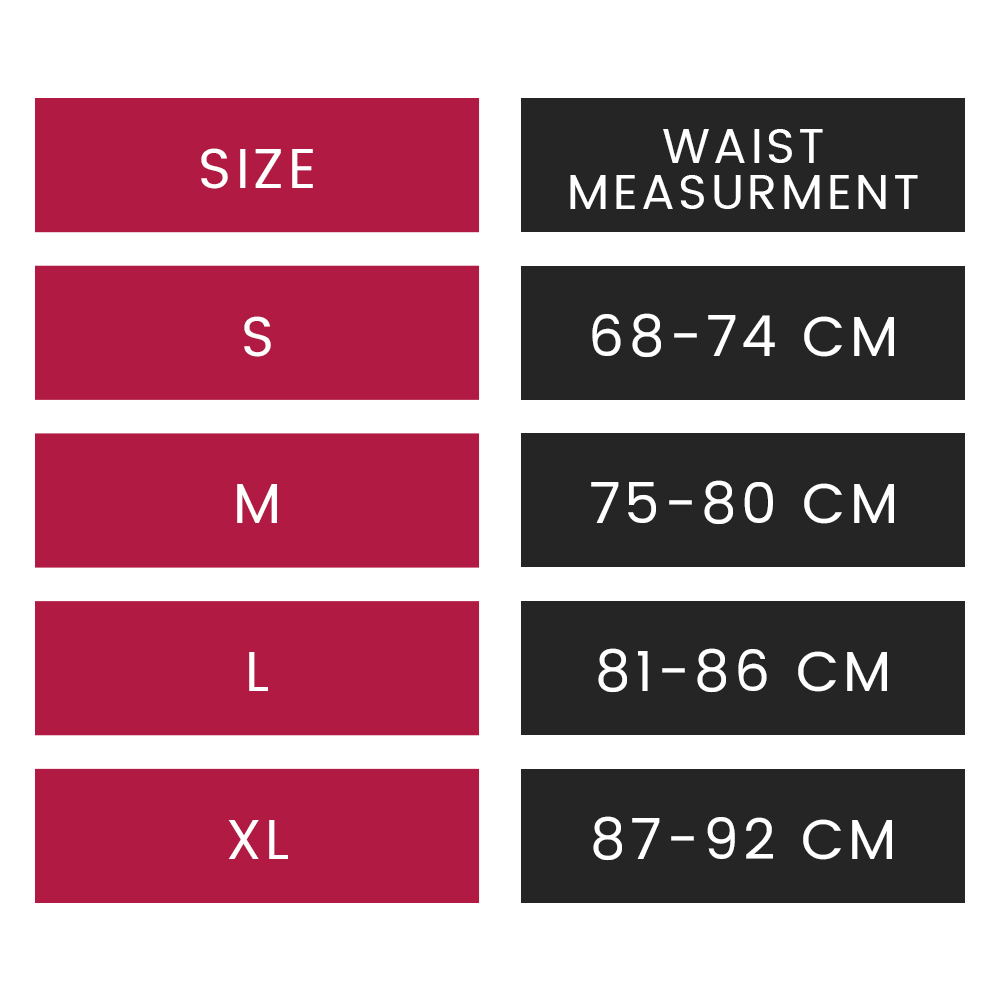 Detox Tea - To make both the morning and evening teas, simply take a tea bag and place in your favourite mug or travel bottle and then add nearly boiling water. Leave to infuse for around 5 minutes. For the best effect and taste we recommend no longer than this. Now your tea is ready to drink! If you fancy something a bit extra, try adding a healthy twist with lemon or honey. Every day drink one morning tea and every other night drink one evening tea. With 28 morning tea bags and 14 evening, this will last you for the complete 28 day programme.
Waist Trainer - Firstly, you need to make sure you have selected the correct size for you. To find the right one, measure your waistline and consult the size chart. When measuring, we suggest going around 2 cm above your navel to get the right waist circumference. If your size happens to be between between 2, it would be best to go with the larger size and then move to the smaller one as required.
When putting on your Waist Trainer, it can be easily tailored to fit the body thanks to its three fastening level options. To put it on, place the garment around the stomach, making sure that the upper portion is just below the bust line, and then do up the hooks. The set of hooks to use will depend on how tight you would like to make it. You can wear your corset whatever time of day suits you, however we do not recommend wearing for longer than 6 hours at one time. When you begin wearing, we suggest starting with 1-2 hours and then building up each day until you reach the maximum of 6. This is so your body can slowly get used to wearing the corset.
Advice
Both the Detox Tea and Waist Trainer that make up this combo pack are made to the highest standards, using the best in gredients and materials for the job, so as a result are safe to use following the instructions. Before first use, we recommend reading through the full ingredients list for the tea so as to avoid any personal allergens and to consult your doctor if you are on medications or are pregnant. For the Waist Trainer, it is recommended to wear in sessions rather than for long period of time and to build up time using when first wearing it.
Read More
Customer Reviews
At WeightWorld we strive to offer the best possible customer service and we take great pride in the feedback we have received from our customers. All testimonials and reviews below are the experiences and opinions of WeightWorld customers. They should not be considered as health, medical or medicinal claims. They are no substitute for taking medical advice.
Outstanding

5
89.09% based on 11 Reviews
* Results may vary from one person to another.