Our price match promise
We will beat or match other retailers
Free UK delivery on orders over £35
Save on postage today
Customer Data Protection
Your data is safe and secure with us
Super Garcinia Pack
Combo | Dual Weight Management Supplements
Overview
From scientifically sound people at maxmedix comes the Super Garcinia Pack, a celebration of one of the most popular superfood supplements on the market today. This combo pack includes both Garcinia Cambogia Pure and Garcinia Cambogia Plus, two incredibly potent weapons in the fight to deliver you both tailored weight management and enhanced wellness. Both utilize and concentrate the natural tropical tendencies of Garcinia, whilst plus also enlists the aid of a plethora of other active ingredients.
Sourced from 100% natural Garcinia
Potent formulae for weight management
Pure with 1000mg serving strength
Plus enriched with 10 superfoods
Easy to manage capsules
Suitable for vegans and vegetarians
Dosage needn't be a problem either when considering this fantastic pairing, each supplement comes in an easy to swallow capsule form for seamless supplementation that you can even do on the go! Furthermore, both vials contain enough capsules to enable sustained supplementation for a full month. For a fat metabolism orientated supplement pack that targets weight management, whilst making time to complement your overall vitality, look no further than the Super Garcinia Pack.
£41.58
£51.98
You Save £10.40
Free Delivery on all UK orders over £35.
Doubling down
Recent history has seen Garcinia transition from a little-known staple in Southern Asian produce to a globally established superfood thanks to its amazing natural properties. Needless to say, Garcinia forms one of our most potent weight management formulas to date. That is why we have created this Garcinia Cambogia pack, which includes both Garcinia Cambogia Pure and its sister product Garcinia Cambogia Plus.
With the first of the pair, you can benefit from the concentrated natural weight management properties of pure Garcinia extract. With the latter, we have infused a whole roster of other body boosting ingredients; the Garcinia extract will allow you to double down on the fat metabolising potential of this incredible superfood, whilst amazing agents such as Guarana, Green Tea, Maca, Capsicum can help you to go the extra mile in both weight management, and overall wellness.
Super Garcinia Pack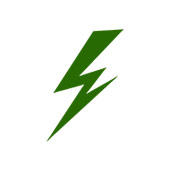 Energy
Weight management can be a significant blight on energy, especially when the average regime calls for the restriction of foods and increased activity. Garcinia Cambogia plus is infused with Green Tea and Guarana, the latter of which is known to possess up to four times the caffeine content as coffee! The added boost of caffeine offered by these ingredients can go a long way to ensuring you get a much-needed energising kick your body is looking for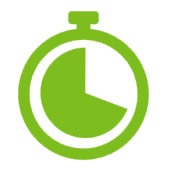 Appetite
As their names suggest, the key ingredient in both supplements is Garcinia Cambogia. This exotic superfood contains a natural compound called Hydroxycitric Acid, which has been linked to appetite control and satiation. Appetite is one of the main caveats of weight management as the ability to regulate your intake of calories versus your output of energy could have a profound effect on your consequential ability to achieve your weight management goals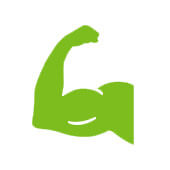 Reinforce
Lipid metabolism and weight management are important, but it is equally invaluable in supplementation to offer much-needed nutrients to support the body's function. Garcinia Cambogia Plus contains a host of invigorating ingredients to support the body. This includes chromium to support blood glucose and macronutrient metabolism, Capsicum which has been linked to thermogenic properties for fat management and Yerba Mate to help overall boost the body
Full ingredients list
Garcinia Cambogia Pure: Garcinia Cambogia, Capsule Shell (Vegetarian Cellulose)
Garcinia Cambogia Plus: Garcinia Cambogia, Green Tea Extract, Caffeine, Capsicum, Guarana, Kola Nut, Yerba Mate, Maca Root, Zinc, Chromium, Capsule Shell (Vegetarian Cellulose), Maltodextrin.
Directions
The daily recommended serving for both Garcinia Cambogia Pure and Garcinia Cambogia Plus in the Super Garcinia Pack is two capsules of each per day. It is also suggested to take the capsules with water and to maintain consistency with the time of taking the supplements each day. Each bottle contains 60 capsules so approximately one months (30 days) supply.
Advice
As both product contained within the Super Garcinia Pack are made using natural ingredients, there are no known side effects of taking and they are safe to use. If you have not tried either supplement before we advise that you consult the full ingredients list before taking if you have any specific allergies or dietary requirements. Neither product should be consumed if you are pregnant or are breastfeeding. Both supplements are vegan and vegetarian friendly.
Customer Reviews
At WeightWorld we strive to offer the best possible customer service and we take great pride in the feedback we have received from our customers. All testimonials and reviews below are the experiences and opinions of WeightWorld customers. They should not be considered as health, medical or medicinal claims. They are no substitute for taking medical advice.
Outstanding

5
90.91% based on 10 Verified reviews

* Results may vary from one person to another.