Our price match promise
We will beat or match other retailers
Free UK delivery on orders over £35
Save on postage today
Customer Data Protection
Your data is safe and secure with us
Diet Booster Pack
Combo | Dual Weight Management Capsules
Overview
With Diet Booster Pack you can enjoy supplementary superiority, the two weight management formulas in Green Coffee Pure and Garcinia Cambogia Pure collide to provide a formidable lipid management profile. Each of the two has been engineered to seamlessly complement diet and exercise to enhance weight management. Together, the power of two delivers a supplementary experience that tackles the difficult topic of weight management from multiple directions catered to the user's needs.
Naturally derived ingredients
Dual weight management
Green Coffee high in chlorogenic acid
Garcinia rich in hydroxycitric acid
Easy to manage capsule form
Suitable for vegans and vegetarians
£35.98
£44.98
You Save £9.00
Free Delivery on all UK orders over £35.
Advantageous Agents
What underpins Green Coffee and Garcinia Cambogia's ability to work together harmoniously to tackle weight management, is the two active natural ingredients that give them their supplementary properties. In the case of Green Coffee, this is Chlorogenic Acid, a highly sought after biogenic compound which has been being used to support weight management for centuries.
For Garcinia Cambogia on the other hand, the acid in question is Hydroxycitric Acid, a curious organic chemical that derives from citric acid, and too has links to aspects of lipid mediation. Combining the two makes for a partnership that is ideal for complementing and enhancing your weight management regime.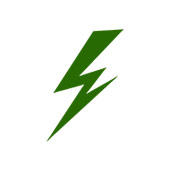 Stimulate
Aside from the weight management properties that both of these two super supplements have at their disposal, there is also the added benefit of stimulation to be provided! Green Coffee is a natural source of caffeine, which can help to boost energy to complement the weight management regime and promote a positive feeling. Caffeine is also known to have thermogenic properties for internal function. Such properties can affect weight management and provide a whole new stream of benefit from this incredible supplement combination.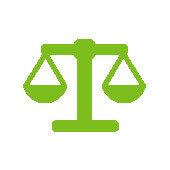 Manage
There is a key area in which the key ingredients of both Green Coffee and Garcinia Cambogia share commonality, this is in regard to how the body manages sugar levels. Sugar is largely credited as one of the most significant exogenic compounds for lipid management. Chlorogenic Acid, the key essence of Green Coffee, has been studied and linked to sugar levels in the body. This is a link that has also been made between sugar levels and the supplementation of Hydroxycitric Acid, the key ingredient in Garcinia Cambogia.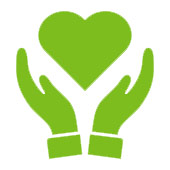 Satisfy
With the two products already possessing active agents that have implications for weight management on a cellular level, the supplement combo can add a third string to its bow in terms of sensory factors surrounding weight management. Appetite is a vital element to harness in regards to mediating weight, as it drives our naturalistic desire to both consume, and indeed stop consuming, food. Studies have been carried out that have formed a link between Hydroxycitric acid and appetite in the body, which is important for weight.
Full List Of Ingredients
Garcinia Cambogia Pure: Garcinia Cambogia (From Fruit), Capsule Shell (Vegetarian Cellulose)
Green Coffee Pure: Bulking Agent (Rice Flour), Green Coffee Extract, Capsule Shell (Hydroxypropyl Methylcellulose)
Directions
The serving suggestion for Diet Booster Pack is three capsules of Green Coffee Pure and two capsules of Garcinia Cambogia Pure per day. These should ideally be consumed alongside a nutritious meal and can be ingested in isolation or washed down with a beverage. The capsules for both Green Coffee Pure and Garcinia Cambogia Pure are suitable for consumption for vegans and vegetarians. Green Coffee Pure contains 90 capsules, and Garcinia Cambogia Pure contains 60, each will last one months continued supplementation.
Advice
Both of the supplements in Diet Booster Pack are made using natural ingredients, and so therefore have no known side effects and are safe to take. However, should you possess any specific dietary requirements or allergies, we recommend reading the entire ingredients list in full and consulting a physician before consumption. These products should not be consumed as a form of meal replacement and are only meant to complement a balanced diet.
Juggling the supplementation of multiple products has the potential to be a confusing and even frustrating process, especially if you lead a busy lifestyle. With this duo, however, no such a problem should arise, as the weight managing ingredients in each natural product have been condensed into easy to swallow capsules, for maximal supplementation with minimal cost to time and effort. Both products furthermore, are able to capably sustain the user for a full month!
Customer Reviews
At WeightWorld we strive to offer the best possible customer service and we take great pride in the feedback we have received from our customers. All testimonials and reviews below are the experiences and opinions of WeightWorld customers. They should not be considered as health, medical or medicinal claims. They are no substitute for taking medical advice.
Outstanding

4.5
83.75% based on 15 Verified reviews

* Results may vary from one person to another.