Our price match promise
We will beat or match other retailers
Free UK delivery on orders over £35
Save on postage today
Customer Data Protection
Your data is safe and secure with us
Coffee & Cleanse Twin Pack
Combo | Dual Weight & Cleansing Capsules
Overview
Included within the Coffee and Cleanse Twin Pack, you will find two unique, botanically crafted products that can help see you take dominion over your weight and your body's internal function. When considering the challenges wrought by both weight management and body cleansing, its unsurprising to know that some struggle to do both! The dual power of both Green Coffee Pure and Intensive Colon Cleanse is programmed to provide you with the tools to both optimise weight management and cleanse your body of impurities that otherwise leave you feeling heavy and sluggish.
Sourced from 100% natural ingredients
Targets two unique factors of wellbeing
Highly potent formulae
Green Coffee Pure naturally rich in Chlorogenic Acid
Intensive Colon Cleanse high in vitamins and minerals
Easy to manage capsules for everyday use
Supplementing with two individual products has never been easier! Both Green Coffee Pure and Colon Cleanse have their metabolic benefits forged into easy to swallow capsules. This allows for an insurmountably easy routine of daily consumption, and the small vials mean that the two can be taken on the go with effortless simplicity and discretion.
£34.35
£42.94
You Save £8.59
Free Delivery on all UK orders over £35.
Green Coffee Pure
The first of this dynamic duo of products is Green Coffee Pure, a unique formula that harnesses the active components that propagates naturally within unroasted beans. Green coffee bean extract is sought after universally for its high concentration of chlorogenic acid, a special active ingredient that belongs to the polyphenolic acid family. This organic compound has been linked with lipid oxidation and sugar level changes in the body, which could have implications for balancing fat and managing weight. Green coffee is also a natural source of caffeine, which is believed to have thermogenic properties connected to fat management and overall body function, as well as providing a healthy kick to your daily life.
Intensive Colon Cleanse
Whether or not weight management is the goal, it is important that your body stays healthy, so that it can be a glorious foundation upon which to design and build your personal envisionment of your future self. Intensive Colon Cleanse, as its name suggests, is designed to cleanse your body and leave you feeling lighter and reinvigorated. This product is awash with earthly elements such as natural dietary fiber and minerals, that are linked to digestion and protection, for use in regulating metabolic function.
The Power of two
We recognise that the bodies' needs are multifaceted, and this pair of products is the realisation of this need. Green Coffee Pure provides an aid in helping you to better manage your weight goals, and Intensive Colon Cleanse is an aid to help you maintain your body's' sense of freedom and tranquility, and boost overall function. The two work to envisage a scenario in which your desires are reached, and reflected by both a worked towards physique, and a sound sense of overall wellness.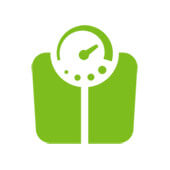 Manage
Green coffee extract is alive with properties connected to aspects of fat management. Chlorogenic acid possesses a suggested link to carb reuptake, which could have implications for weight management. Green coffee extract also said to bare a relationship to lipid management.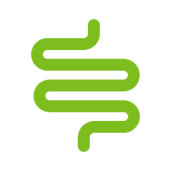 Cleanse
Intensive Colon Cleanse is rich in properties designed to purge and purify the body, to enable metabolic function and facilitate greater vitality. Among it's nine active ingredients is Psyllium, a natural fibre that has been extensively linked with cholesterol management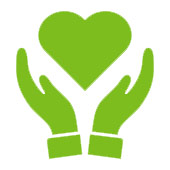 Reinvigorate
When consumed in tandem, the products contain a cavalcade of micronutrients which have been linked to overall vitality. An important factor to consider whilst you attempt to manage weight, and relinquish impurities. Green Coffee is also a source of caffeine for re-energising the body.
Full List of Ingredients
Green Coffee Pure: (Green Coffee Extract, Bulking Agent, Capsule Shell)
Intensive Colon Cleanse: (Brown Rice Fiber, Brown Rice Fibre, Psyllium Husk, Apple Pectin Fruit, Acacia Gum, Lactobacillus Acidophilus, Bifidobacterium Infantis, Ginger Root, FOS Fructooligosaccharides, Calcium Citrate, Magnesium Citrate, Selenium Selenomethionine, Potassium, Capsule Shell - Gelatin. Anti-Caking Agents - Cellulose, Silicon Dioxide, Vegetable Stearate)
Directions
Consume three capsules of Green Coffee Pure per day and 3x 2 per day of Intensive Colon Cleanse, preferably with meals. Coffee and Cleanse Twin Pack should be taken as part of a balanced diet. Products can be ingested on their own, or when submerged in an aqueous solution. Do not exceed the recommended dose unless instructed to by a physician. The Coffee and Cleanse Twin Pack is sourced from 100% natural ingredients. Please not that Green Coffee Pure requires continued supplementation whereas Intensive Colon Cleanse should be consumed over a 10 day period.
Advice
Coffee and Cleanse Twin Pack should be taken as part of a balanced diet, and should not be consumed as a meal replacement supplement. If you are pregnant, breastfeeding, or have any serious illnesses, please consult a physician before consuming this product. If you have any specific allergies or dietary requirements, please carefully read the full ingredients list.
Customer Reviews
At WeightWorld we strive to offer the best possible customer service and we take great pride in the feedback we have received from our customers. All testimonials and reviews below are the experiences and opinions of WeightWorld customers. They should not be considered as health, medical or medicinal claims. They are no substitute for taking medical advice.
Outstanding

4.5
80.00% based on 13 Verified reviews

* Results may vary from one person to another.