Our price match promise
We will beat or match other retailers
Free UK delivery on orders over £35
Save on postage today
Customer Data Protection
Your data is safe and secure with us

Green Magic
Green Magic is a very special blend of 16 of the world's finest superfoods. It mixes powerful ingredients like Spirulina, Chlorella and Lecithin, plus, it is rich in proteins, vitamins and minerals. It also contains Chlorophyll (A and B) carotene's for cleansing, detoxifying and healing, and special pigments found in algae called phycocyanins. At WeightWorld, we take pride in bringing you the best, most effective Green Magic products. Try this superfood, and enjoy the healthy boost that comes with it. Full of wonderful nutrients and goodness, a Green Magic supplement will provide you with your 5 a day. Try Green Magic Powder or Green Magic Capsules, whichever suits you best! Reap the Green Magic benefits today!
Read More
All Products In This Category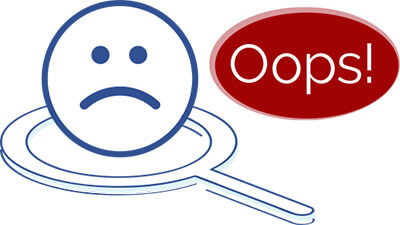 No Result
The filters you have chosen didn't match any of our products. Please reset the filter and modify your search.
The Powerful Superfood
It is the superfood of all superfoods. This natural supplement is a genius combination of 16 powerful ingredients from around the world and when consumed, will provide an array of health benefits for enhanced health and a true sense of wellbeing.
The Green Magic supplement has been engineered by Proto-Col, a leading brand in both healthcare and beauty products, and a company that is thoroughly proud of its British heritage. It is a company that is dedicated to luxury and quality, two characteristics that are very apparent in Green Magic. Made using the world's finest ingredients, a Green Magic supplement is the answer for anyone who wants to know they're giving their body the best fuel possible. If you're going to try one supplement, make it this one.
What Are The Benefits Of Using Green Magic?
Little on the market compares to this magical and potent supplement; it really does have it all:
1. If you struggle to get your five-a-day – maybe you don't have time or simply can't be bothered - this could be the supplement for you as it provides all five of the NHS and World Health Organisation recommended portions of daily fruits and vegetables, in just a single serving.
2. The formula, which is suitable for vegetarians and vegans, as well as those who are dairy, lactose or gluten intolerant, is rich in a variety of proteins, vitamins and minerals. It also provides a rich source of iron and amino acids.
3. It is a powerful antioxidant (containing 61,000 per 100g), so much so that it contains three times more than in an equivalent serving of Goji berries.
4. It can even have a positive impact on your energy levels and focus. Why not use this newfound energy to exercise your way to a new you?
5. If being healthy is a priority, look no further as a Green Magic supplement will supply you with lots of important minerals and vitamins and promote good circulatory and cardiovascular health. If you're healthy, you're more likely to achieve your weight loss goals.
6. If you've always dreamed of glowing, clear skin, a Green Magic supplement could help – give it a go and don't look back.
Why Use This Supplement?
This is only a flavour of what taking this supplement on a daily basis can do for you. WeightWorld offers a powder version, which you can mix with water, and an easy-to-swallow capsule – choose an option that suits you and it won't be long before you're shouting about how great you feel. The only downside is you'll regret not taking it sooner!
*It is important to note that the results of our products may vary with each individual user. You should always use these products alongside a nutritionally balanced diet and a regular exercise regime. All customer reviews found on this website are genuine.
Information on Green Magic