All-Natural Supplements
GMP-certified and GMO-Free
Free UK delivery on orders over £40
Save on postage today
100% Customer Satisfaction
We offer a full 90-day money back guarantee
MCT Oil Softgels
Keto-friendly Weight Management Capsules
Overview
Following a keto diet coupled with WeightWorld's™ MCT Oil Softgels is the best way to start feeling the effects of following a keto-friendly lifestyle. As you start getting your body into ketosis, these odourless and tasteless MCT Oil Softgels will serve as a safe and natural way to bring your dreams of a fitter body closer to becoming reality!
Pure Keto-friendly weight management supplement
Contains energy-dense C8 and C10 fatty acids
High strength 1200mg formula
Made from max absorbance coconut MCT oil
Offers all-natural ketosis support
Vegan
GMP
Keto Diet
High Strength
Product that you are looking for is no longer available.
What is MCT Oil?
Made from premium-quality coconut oil, WeightWorld's MCT Oil Softgels are an excellent source of C8 and C10 fatty acids that are easily absorbed by the body and quickly converted into ketones when you are following a keto diet!
What are the benefits of MCT Oil Softgels?
These MCT Oil Softgels save you from the hassle of preparing your bulletproof coffee every day and make for a quick, convenient, and effortless option to powders and oils. Our MCT oil softgels are high strength and instantly absorbed by the body for a quick energy source which is great for anyone who is following or wants to start a keto diet. Compliant with EU directives and compatible with a keto diet, these MCT Oil Softgels are perfect for providing the energy and concentration you need to achieve your healthy weight goals. Every bottle of WeightWorld MCT oil softgels includes 90 capsules so you have the right amount to kickstart your keto diet!
Who should use MCT Oil Softgels?
Whether you are a busy parent, an ambitious working professional, a fitness enthusiast, or a high-performance athlete, MCT oil softgels are for anyone who is looking for a natural ketone booster that complements their fat loss journey, enhances their energy levels, and contributes to their mental clarity.
How to take MCT Oil Softgels for the best results
These flavourless and odourless MCT Oil Softgels need no blending or mixing! Just take 3 softgels daily, one with each main meal. A daily intake of this special blend will allow your body to achieve ketosis without experiencing any known side effects.
Ingredients
Medium Chain Triglycerides (From Coconuts), Soft Gel Shell (V3 Premix (Hydroxypropyl Starch, Carrageenan), Glycerin, Water).
Frequently bought together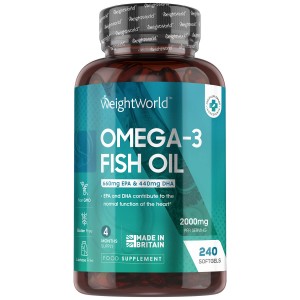 +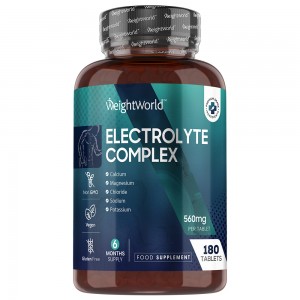 Customer Reviews
At WeightWorld we strive to offer the best possible customer service and we take great pride in the feedback we have received from our customers. All testimonials and reviews below are the experiences and opinions of WeightWorld customers. They should not be considered as health, medical or medicinal claims. They are no substitute for taking medical advice.
Outstanding

4.5
91.25% based on 95 Verified reviews

* Results may vary from one person to another.