Our price match promise
We will beat or match other retailers
Free UK delivery on orders over £35
Save on postage today
Customer Data Protection
Your data is safe and secure with us
Mymi Wonder Patches Combo
Targeted Transdermal Botanicals for Belly & Legs
Overview
Plenty of us work hard to achieve a slender, trim silhouette and smooth skin, investing in not only exercise but pills, tabs and creams. Sometimes though, our efforts seem in vain, as certain areas - namely the belly and legs - display a certain wobble that we wish we could banish. To aid you in targeting those particular locations, Mymi has combined two perfect products in the Wonder Patch Combo. Now, you need never bother yourself with capsules and creams again - you can target your areas of woe directly!
Complete targeting of leg & belly fat
Revolutionary transdermal technology
Stimulating Guaranà & Caffeine
Invigorating Catechin & Capsaicin
Both have fragrant, warm fragrance
Patches work in perfect union together
In both sets of patches in the Mymi Wonder Patch Combo, Mymi has combined six unique botanical extracts, each selected for their powerful abilities. These can be applied straight to your skin in a moment, before you continue to go about your day in utter comfort and ease. Over a few hours, both Wonder Leg and Wonder Belly Patches will slowly release their incredible extracts into your skin and bloodstream, to help you target those particular places that concern you the most.
Notify me when this product is back in stock
Great! We'll notify you when this product comes back in stock.
You have already subscribed for this Email Address.
Transcending with Transdermal
First used in 1979 to aid people who struggle with motion sickness, transdermal patches are a highly inventive, intriguing new method of supplying the body with key nutrients and other compounds. Delivering directly into the bloodstream to entirely circumvent the digestive system, which not only takes time but also risks depleting the value of the compounds, they are instead given a swift yet steady release that continues for the whole time the patch is worn. Applying precise amounts of the compounds you're looking for, where you want them to act the most, patches aim to defeat the need for capsules and other delivery methods. They're viewed more and more by experts as a powerful alternative, and an inventive way forward.
A Wonderful Combination
Mymi made an incredible breakthrough in developing the Wonder Patches; understanding how so many people wrestle with two particular, specific parts of their bodies, namely the stomach and legs, they made the decision to create a flexible and comfortable patch that can cover the whole area involved. They gradually yet continually dispense their contents onto your skin and into your bloodstream, caring for your body with invigorating, revitalising and stimulating compounds. They can give you a thorough, exceptionally complete method, which is meant to be easily worked into your life. In the form of single-use patches, they are a hygienic and convenient alternative to creams and capsules. You need only place it on the preferred part of your body, and then carry on with your day.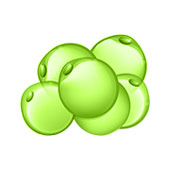 Lipid Metabolism
Extracted from the Japanese pagoda tree Sophora Japonica, Sophoricoside, has been connected with the metabolism of lipids and sugar. The compound responsible for pepper's spicy flavour is similarly known for being thermogenic, a trait linked to our metabolisms and management of weight.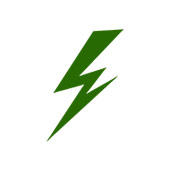 Energy
Botanical stimulant Guaranà, and one of its active compounds Caffeine, are popularly considered to boost physical and mental performance, with some also citing their usefulness in dealing with hunger, appetite and cravings. Research has been carried out on these ingredients interplay with energy yielding metabolism.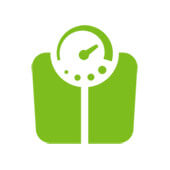 Weight
Catechins, a plant compound found in cocoa and red wine, are believed to help with protecting the body, aiding a vital, lively physical radiance. Lately, research has linked these natural phenols with tackling weight. Similarly glasswort, or Salicornia Herbacea is a unique Korean ingredient tied to rebalancing glucose.
Complete List of Ingredients
Active Ingredients: Sophoricoside, Capsaicin, Caffeine, Catechin, Far Infrared & Negative Ion, Active Substances of Plant Extract.
Adhesive: Natural Rubber.
Using the Wonder Combo
This combination pack aims to become a comprehensive approach to the selected worries that your belly and legs present, ideally complementing your present exercise and fitness commitments. When using a patch from either set, ensure your skin is completely clean and dry before using. You might like to use them directly after showering, when pores are most open. With the Wonder Belly Patches, remove two side-by-side segments of backing and apply to your belly region with the hole lining up with your belly button, peeling off the last part of the backing as you do so. Wear for up to six hours. With the Wonder Legs Patches, strip an appropriately sized patch from the backing and simply place it on the specific part of skin you'd like to target, ideally covering the most worrying part of cellulite. Leave for a maximum of eight hours.
Guidance
At the core of both components of the Mymi Wonder Patch Combo is a composition of vital botanical extracts, striving to give a natural, premium method of tackling your physical worries. Having said that, please take the time to thoroughly check the complete list of ingredients for any individual allergies. The patches are not intended for use on sensitive, easily inflamed skin. Wear the leg patches for no longer than eight, and the belly patches for no longer than six, continual hours.
Customer Reviews
At WeightWorld we strive to offer the best possible customer service and we take great pride in the feedback we have received from our customers. All testimonials and reviews below are the experiences and opinions of WeightWorld customers. They should not be considered as health, medical or medicinal claims. They are no substitute for taking medical advice.
Outstanding

4.5
83.64% based on 10 Verified reviews

* Results may vary from one person to another.