Our price match promise
We will beat or match other retailers
Free UK delivery on orders over £35
Save on postage today
Customer Data Protection
Your data is safe and secure with us
Mymi Wonder Belly Patches
5 Patches | Belly Patches With Caffeine and Guaranà
Overview
Are you finding it difficult to get rid or reduce or belly fat, or are you simply looking for a way to maintain your slender physique? Aimed at targeting these things, Mymi Wonder Belly Patches uses transdermal technology to delivery powerful botanical compounds where they're needed. No need for pills and creams, this non-invasive patch is easy and discreet to use.
Aims to target unwanted belly fat
Made with energising caffeine and guarana
Uses invigorating capsaicin and catechin
Pleasant aromatic scent
Goes perfectly well with Mymi Wonder Leg Patches
Each pack contains 5 patches
Free Delivery on all UK orders over £35.

Buy now and earn 1 Comfort Point ?
Transdermal Technology
Originally used to help those who suffer from motion sickness in 1979, transdermal patches are an innovative, exciting way of delivering vital compounds directly into the bloodstream through the skin. Skipping the lengthy, often potency depleting process of passing nutrients through the digestive system, compounds instead are given an immediate yet steady release throughout the whole time worn. Placing exactly what you need, where you need it, will replace the need for pills and other methods. The scientific community is increasingly seeing them as a inventive way forward in addressing various bodily needs, and a powerful alternative to pills and creams.
Mymi's Powerful Patches
An innovative step forward was taken in the creation of the Wonder Belly Patches. Knowing that women and men alike struggle with this particular part of the body, they decided to create a comfortable, flexible patch that covers the entire area concerned, slowly yet immediately applying energising, revitalising and stimulating compounds straight to your surface. They offer a holistic approach that you can easily incorporate regularly, with hygienic, single-use patches that deliver vital compounds without having to take pills or use a cream. By simply placing on your skin before continuing with your day, Mymi Wonder Belly Patches could be just what you're looking for.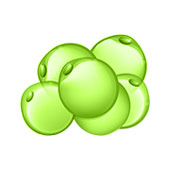 Lipid Metabolism
Sophoricoside, a compound isolated from Sophora Japonica, has been linked to the body dealing with lipids and sugar metabolism. Capsaicin, the active compound responsible for spice in peppers, is well regarded for its thermogenic features which have been linked to healthy metabolism and weight management.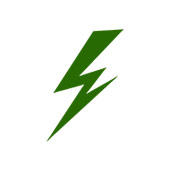 Energy
Caffeine and Guaranà are natural stimulants, believed to enhance physical and mental performance. Anecdotal evidence has also suggested that they can be helpful in managing appetite and hunger. Research has been conducted on this compound's interaction with energy yielding metabolism.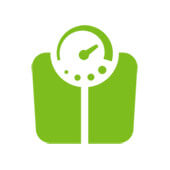 Weight
Catechins are considered by many to have a protective effect on the body, helping to achieve a vibrant glow. Recent research has even connected them with weight management. Likewise, Salicornia Herbacea, or glasswort, is a unique ingredient from South Korea that's been linked to glucose level balance.
Full Ingredients
Active Ingredients: Sophoricoside, Capsaicin, Caffeine, Catechin, Far Infrared & Negative Ion, Active Substances of Plant Extract.
Adhesive: Natural Rubber.
Directions For Use
The Mymi Wonder Belly Patches are designed to be a simple, easy, and pleasant addition to your day, complementing your existing exercise and fitness regime. To use the Wonder Belly Patches, peel off two thirds of the plastic backing and apply to clean skin on your stomach area, peeling off the last section as you go. Ensure the appropriate hole lines up with your belly button. Wear for up to six hours, and enjoy the pleasantly warming effects. We recommend using the patches everyday; they also perfectly combine with using the Mymi Wonder Legs Patches, for a complete approach.
Guidance
The Mymi Wonder Patches are based on key botanical compounds and extracts, to give you a premium approach to your belly worries. Having said that, it's always worth thoroughly reading and reviewing all of the ingredients, in case of any personal allergies. We don't suggest using them if you have sensitive, easily irritated skin. Do not leave the patch on for more than six hours at a time.
Frequently bought together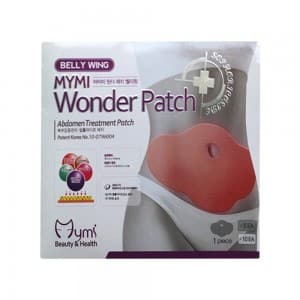 +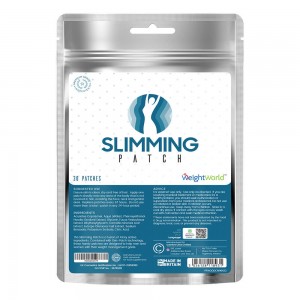 Customer Reviews
At WeightWorld we strive to offer the best possible customer service and we take great pride in the feedback we have received from our customers. All testimonials and reviews below are the experiences and opinions of WeightWorld customers. They should not be considered as health, medical or medicinal claims. They are no substitute for taking medical advice.
Outstanding

4.5
83.33% based on 41 Verified reviews

* Results may vary from one person to another.