Our price match promise
We will beat or match other retailers
Free UK delivery on orders over £40
Save on postage today
Customer Data Protection
Your data is safe and secure with us
Chili Burn
Chili and Green Tea Supplement
Overview
With Chili Burn, you can aim to spice up your weight management regime! Sourced naturally from Chilis, this supplement utilises their natural biogenic properties to help give your body a boost. Chili Burn also acts as a vessel for the deliverance of a wide range of invaluable micronutrients that can complement your bodies' overall sense of wellness and support regular function beyond weight management.
100% natural supplement
With Chili, Green Tea and Capsaicin
Chromium for macronutrient metabolism
Ideal for weight management
Easy to manage tablets
Whole month's supply in one pack
Chili Burn brings the heat, maximising the synergy between Chili and Green Tea, but thanks to its east to take capsule form it doesn't impede the rest of your lifestyle surrounding weight management. With Chili Burn it requires minimum effort for maximum benefits with no shakes and no preparation; just two tablets per day with meals is all you need to spark your weight and wellness progress.
Product that you are looking for is no longer available.
Hot and Healthy
Chilis are a member of the nightshade family and are similar in their genetics to pepper and tomatoes, except they belong to the Capsicum annuum group. They come in many shapes, sizes and varieties, but what arguably links them all together is that they all possess a varying degree of heat when eaten. That is why chilis in the modern day are a quintessential ingredient in most cuisines as a flavour and a spice, and why also you can likely find at least one type of chili in most kitchens! However, what a lot of people don't know is that aside from essentially being a healthy vegetable, chilis also have some properties which make them very promising for supporting wellness, in particular, weight management!
What's the deal with Capsaicin?
The hot ingredient on everyone's lips when it comes to chili is Capsaicin. This is the active natural compound that naturally occurs in all chilis and gives them their signature kick. The amount of Capsaicin in a chili also dictates how spicy the chili will be. Capsaicin, apart from being what you can blame for the burn that accompanies eating certain foods, also has some very interesting uses in the body in relation to factors such as lipid metabolism.
Chili Burn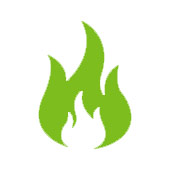 Burn
As we know, chilis are known to burn!! Capsaicin, the active agent in Chili's, is known to have links to thermogenic properties.This link is mirrored by Chili Burn's second key ingredient Green Tea. This constitutes another ingredient that has been extensively studied for its thermogenic properties.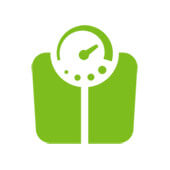 Appetite Management
Chili isn't necessarily all about the burn, and benefits have been argued that extend beyond that factor. Capsaicin, for example, has been tested in relation to adipose tissue, and there have been links made between it and appetite. Appetite regulation is something that has profound implications for weight management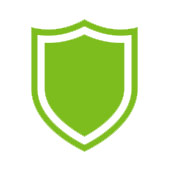 Reinforce
Chili Burn is also packed with micronutrients to help boost your diet and reinforce the body from within. For example, vitamins B6 and B12 plus Magnesium and Niacin has been known to contribute to normal energy-yielding metabolism. In addition, it also includes Chromium which is known to contribute to normal macronutrient metabolism.
Full Ingredients List
Chili Pepper Fruit (Capsicum Annuum), Green Tea Leaves, Thiamine, Riboflavin, Vitamin B6, Vitamin B12, Chromium Picolinate, Niacin, Pantothenic Acid, Magnesium
Directions
Chili Burn has been created to easily fit into your daily routine; simply take two tablets per day, preferably one with lunch and one with dinner. Do not consume on an empty stomach. Each pack of Chili Burn contains 60 tablets, this provides enough servings to sustain approximately one month's continuous supplementation.
Advice
As Chili Burn is made from natural ingredients, there are no known side effects and it is safe to use. We do not recommend this product to be ingested if you are pregnant or are breastfeeding, the exception being if you have clearance from a healthcare professional. If you have any specific dietary requirements or allergies then please be sure to carefully read the full ingredients list before consumption.
Customer Reviews
At WeightWorld we strive to offer the best possible customer service and we take great pride in the feedback we have received from our customers. All testimonials and reviews below are the experiences and opinions of WeightWorld customers. They should not be considered as health, medical or medicinal claims. They are no substitute for taking medical advice.
Outstanding

4.5
89.86% based on 70 Verified reviews

* Results may vary from one person to another.