Our price match promise
We will beat or match other retailers
Free UK delivery on orders over £35
Save on postage today
Customer Data Protection
Your data is safe and secure with us
Thermo-Lite
Natural Thermogenic Supplement
Overview
Ideal for those looking to manage their weight, Thermo-Lite is a powerful supplement that combines 9 amazing natural ingredients together to make it's high strength formula. Each of the active ingredients within this formula have been carefully chosen for their beneficial properties, especially to help boost the body and provide the motivation & endurance needed during a workout.
Natural thermogenic supplement
Energy, motivation & endurance boost
With amino acids, vitamins and minerals
Vitamin B6 for tiredness & fatigue
Chromium for normal blood glucose levels
Notify me when this product is back in stock
Great! We'll notify you when this product comes back in stock.
You have already subscribed for this Email Address.
Why Use A Thermogenic Product?
As the name suggests, thermogenics are a specific type of food supplement that is formulated to help stimulate the body's heat production. They do this by choosing ingredients that are known to provide the body with energy, stamina and motivation. These types of supplement are usually enriched with beneficial amino acids and vitamins that are known to boost the body in addition to contributing to the reduction of tiredness and fatigue. These are also used to help support the mental focus and drive need to achieve wellbeing and fitness goals.
The Thermo-Lite Formula

Green Tea
A popular hot drink, Green Tea is commonly used for it's delicious taste and caffeine content to help provide energy. Additionally, it is known to have a revitalising effect on the body plus research has also investigated the relationship with Green Tea and the body's thermogenesis, along with energy expenditure and fat oxidation.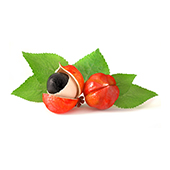 Guaranà
It is said that Guaranà was traditionally used by Amazon natives in teas and drinks to help balance the hunger of fasting with enhanced energy. It is used within the body as a stimulant because it's said that the seeds have more caffeine than coffee, a well regarded thermogenic. What's more, research has evaluated the interaction between Guaranà and lipid metabolism.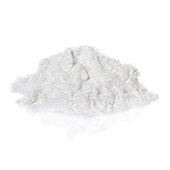 Amino Acids
These are important for those that take part in a lot of exercise and can be very useful for the body. The amino acid L- Carnitine is often used as a physical stimulant whilst L-Tyrosine has been studied for its effect on exercise capacity in the heat. Research has also been undertaken regarding the use of Carnitine and lipid profile.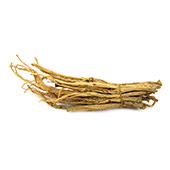 Siberian Ginseng
With use dating back to over 2,000 years ago, Siberian Ginseng has traditionally been used as a stimulant, tonic and adaptogen, meaning it supports the body's ability to adapt to different conditions both mentally and physically. Research has also been conducted regarding its use, endurance capacity and physical resistance.

Ginger
Commonly used as a spice in cooking, Ginger has a specific favoured taste and a wide number of uses. For the body it can help with weight management through thermogenesis. Additionally, the link between ginger with feelings of appetite, satiety and energy expenditure have been investigated by thorough research.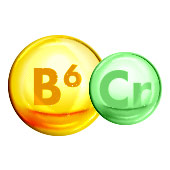 Vitamins & Minerals
A number of well known nutrients can have many great benefits for the body; Vitamin B6 contributes to normal energy-yielding metabolism, normal functioning of the nervous system as well as to the reduction of tiredness and fatigue. In addition, Chromium contributes to normal macronutrient metabolism and to the maintenance of normal blood glucose levels.
Full Ingredients List
Active Ingredients - Green Tea 5:1, Magnesium Oxide Heavy, Siberian Ginseng 35:1, Ginger Root Powder, L-Tyrosines, L-Carnitine-L-Tartrate, Guarana, Pyridoxine HCI (B6), Zinc Citrate, Chromium (Picolinate)
Other Ingredients - Magnesium Stearate, Bovine Gelatin Capsule: Size 0
Directions For Use
Created to fit seamlessly into your daily routine, the Thermo-Lite capsules are easy to to take. Simply have 3 capsules per day on an empty stomach, between meals with a full glass of water. It is up to you and you personal preference as to when you take the capsules, but we suggest maintaining consistency by taking around the same time each day. We do not advise taking after 7pm or too close to sleeping as it contains caffeine. Each bottle of Thermo-Lite contains 90 capsules so 30 servings.
Advice
This premium supplement is made using natural ingredients to a high-quality, so therefore is safe to use. If you have not taken this supplement before, as with any new product, we always recommend checking the full list of ingredients in order to avoid any potential personal allergies. This supplement is free from dairy, lactose and gluten, but is not suitable for vegans or vegetarians. Consult your doctor if you are pregnant or on medication. This product is not intended for those under the age of 18 years.

Thermo-Lite
Natural Thermogenic Supplement
Customer Reviews
At WeightWorld we strive to offer the best possible customer service and we take great pride in the feedback we have received from our customers. All testimonials and reviews below are the experiences and opinions of WeightWorld customers. They should not be considered as health, medical or medicinal claims. They are no substitute for taking medical advice.
Very good

4
80.80% based on 24 Verified reviews

* Results may vary from one person to another.