Our price match promise
We will beat or match other retailers
Free UK delivery on orders over £35
Save on postage today
Customer Data Protection
Your data is safe and secure with us
Raspberry Ketone Advanced & Pure Acai
Combo | Superfood Bundle
Overview
Looking for a natural boost to reach your weight management goals? The Raspberry Ketone Plus & Pure Acai combo pack unites the essential superfood properties of both raspberry ketones and the acai berry to create a unique aid to manage your weight and maintain energy levels. Packed with high levels of antioxidants as well as essential vitamins and minerals, this unique combination also cleanses your body whilst giving your body that much-needed vitamin boost when you need it most!
Highest strength available 2600mg Pure Acai
Natural metabolism boost
Complementary superfood for overall health and weight management
Made in the UK to high GMP standards
100% natural ingredients
Vegan and vegetarian-friendly & gluten-free
Notify me when this product is back in stock
Great! We'll notify you when this product comes back in stock.
You have already subscribed for this Email Address.
What Is Raspberry Ketone Plus ?
Raspberry Ketone Plus utilizes the therapeutic benefits of pure raspberry ketone, a natural fruit compound that has been gaining popularity as a 'miraculous' weight management aid. As well as natural raspberry ketones, these supplements use other beneficial organic ingredients including green coffee, garcinia cambogia, green tea and many more. With high nutrient content, Raspberry Ketone Plus can help to manage your appetite, promote natural energy levels, and maintain your weight.
What Is Pure Acai?
Packed with antioxidants, Pure Acai contains 100% pure acai berries that have been known to help in targeting free radicals and cleansing the body. Pure Acai is a 100% natural supplement that contains only the extremely popular acai berry, a vitamin and mineral-rich berry that can help to naturally boost energy levels and manage weight. To get the most of this, use this supplement as part of a healthy diet plan with regular exercise.
The Benefits Of Raspberry Ketone Plus & Pure Acai
If you're someone who's looking to manage their weight and naturally cleanse their body then the Raspberry Ketone Plus & Pure Acai combination could be very useful for you. Its high nutritional value can help provide strength and energy whilst also assisting with the general functioning of various body systems.
These supplements are suitable for vegans and vegetarians, and may be useful in naturally boosting nutrient deficiency due to their mineral and vitamin-rich formula. When combined, the key ingredients of Raspberry Ketone Plus & Pure Acai can offer you some great benefits when used for cleansing and weight management.
Raspberry Ketones - Help to manage weight by naturally boosting metabolism rates.
Green Coffee - Can help to naturally boost the metabolic rate and energy levels.
Garcinia Cambogia - Natural appetite suppressant that can also help to manage fat built up.
Green Tea - A powerful antioxidant that can help to purify the body.
Acai Berry - A rich source of antioxidants, with traces of vitamins and minerals to help with body cleansing.
Guarana Seeds- A powerful stimulant that contains double the amount of caffeine than coffee. Useful for naturally raising energy levels.
To get the most out of Raspberry ketone Plus & Pure Acai, it's recommended that you take each of the capsules daily with food and water. For the most effective results, use these supplements as part of a healthy diet with regular exercise.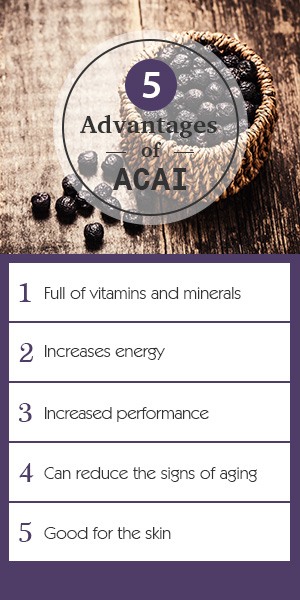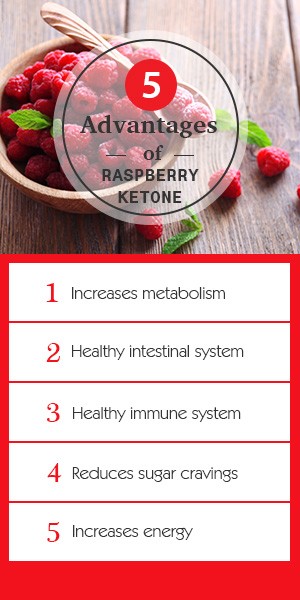 Safe To Use
The all-natural contents of Raspberry Ketone Plus & Pure Acai have no known side effects. Always check the ingredients before use to eliminate the risk of allergic reaction. These products contain natural caffeine, so may not be suitable for children and pregnant or nursing women.
How To Buy
To start your purchase simply select the quantity you would like and then click the 'Add to Basket' button. To make things easier for you, we have a range of payment and delivery options to give you choice. We're also now offering FREE delivery to all UK orders over £35 as well as a FREE WeightWorld Fruit Infuser Bottle for all orders over £100! If you have any questions about the products then feel free to contact our customer service through either Live Chat, phone or emails anytime Monday to Friday from 8am to 6pm.
Customer Reviews
At WeightWorld we strive to offer the best possible customer service and we take great pride in the feedback we have received from our customers. All testimonials and reviews below are the experiences and opinions of WeightWorld customers. They should not be considered as health, medical or medicinal claims. They are no substitute for taking medical advice.
Outstanding

4.5
80.00% based on 12 Verified reviews

* Results may vary from one person to another.