Our price match promise
We will beat or match other retailers
Free UK delivery on orders over £35
Save on postage today
Customer Data Protection
Your data is safe and secure with us
Metabolism Pack
Combo | Dual Weight Management Supplement
Overview
One of the exclusive dual action twin packs from the supplement scientists at maxmedix, the Metabolism Pack is a tailored weight management combo pack which harnesses the biogenic properties of two of our existing weight management products, Green Coffee Pure and Raspberry Ketone Plus. The aim of this bundle is to give you two unique tools in your endeavour to achieve your ideal weight. Twice the product, double the punch!
100% naturally sourced
Dual weight management supplement
Green Coffee and Raspberry
Highly potent supplements
Simple to manage capsules
Suitable for vegetarians and vegans
£29.58
£36.98
You Save £7.40
Free Delivery on all UK orders over £35.
From Berries And Beans
Both Green Coffee Pure and Raspberry Ketone Plus share a special origin in that they are both sourced from the raw, natural benefits that propagate within Green Coffee beans and Raspberry, for a pure way to lose weight. Green Coffee, aside from being a sustainable and more natural alternative to the roasting beans that have become synonymous with city life, are incredibly rich in chlorogenic acid.
This active agent has been linked to lipid metabolism and factors which underpin your ability to control your weight. This bountiful bean as its name suggests is still a type of coffee and is, therefore, a source of caffeine, which both gives you that added dose of pep, but is also known to possess thermogenic properties, which are linked to fat oxidation. Raspberries also hide an agent of their own in the form of Raspberry Ketones. These are a phenolic compound which gives raspberries their natural aroma and delicious taste, and they have also been linked to cholesterol levels, an essential part of managing weight.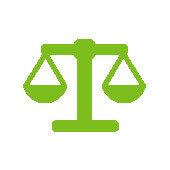 Manage
If the overall goal is managing and honing your weight, then both of the key active ingredients in this formulae, have properties that have been linked to delivering just that! Chlorogenic Acid in Green Coffee, for example, has been linked to lipid managing properties. Equally, Raspberry Ketones have been said to possess qualities that have linked them to the more specific fat oxidation process, and overall weight.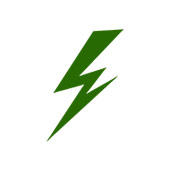 Stimulate
Setting weight targets and working toward them is no easy task. What with all of the changes in activity, increased exercise and stringent dieting, you can be left feeling drained and dejected. Green Coffee is also a natural source of caffeine, for an added boost to ensure you are firing on all cylinders for the duration of your transition. Caffeine is also known to have thermogenic properties, which are linked to fat oxidation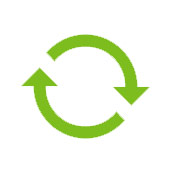 Regulate
In order for the effective management of lipids and overall weight, it is important to maintain and regulate your bodies' function so as not to risk running into other issues. Both of the active ingredients in this combo pack have been linked to the regulation of certain cations in the body. Chlorogenic Acid, for example, has been linked to sugar levels, and Raspberry Ketones to that of cholesterol.
Full Ingredients List
Raspberry Ketone Plus: Natural Raspberry Ketone, Capsule Shell (Hypromellose), Green Coffee, Garcinia Cambogia, Cayenne, Anti Caking Agents, Cocoa, Green Tea, Zinc
Green Coffee Pure: Bulking Agent (Rice Flour), Green Coffee Extract, Capsule Shell (Hydroxypropyl Methylcellulose)
Directions
It is recommended that you consume 3 capsules of each of the two supplements daily. Each capsule should be consumed alongside a nutritious meal and can be consumed on its own, or washed down with a solution. Both products contain enough capsules to warrant sustained supplementation for approximately one month.
Advise
The Metabolism Pack is suitable for both vegans and vegetarians, and has no known side effects. However, should you suffer from any specific allergies, please read the ingredients list of both products in full before taking. This same protocol should be followed if you have any specific dietary requirements. These products are not to be consumed if you are pregnant or breastfeeding.
Weight management supplementation has the potential to be quite tricky, especially when you want to try and work it around other mediating methods such as exercise routines and specific diets. At maxmedix we like that you want to do you, and we are more than happy to facilitate that, which is why both of the products in this combo pack come in an easy to time and take capsule form, for the perfect complement to your weight management routine.
Customer Reviews
At WeightWorld we strive to offer the best possible customer service and we take great pride in the feedback we have received from our customers. All testimonials and reviews below are the experiences and opinions of WeightWorld customers. They should not be considered as health, medical or medicinal claims. They are no substitute for taking medical advice.
Outstanding

5
89.09% based on 10 Verified reviews

* Results may vary from one person to another.