Our price match promise
We will beat or match other retailers
Free UK delivery on orders over £35
Save on postage today
Customer Data Protection
Your data is safe and secure with us
Raspberry Ketone Plus & Active T5 Plus
Combo | Weight Management Program
Overview
There are people all over the world looking to target their weight through diet and exercise – but although those factors no doubt make a powerful difference, it takes powerful control over them to achieve a satisfactory physique! Understanding what a challenge such changes can make, maxmedix has brought together two of their greatest products for a coordinated approach. With Active T5 Plus & Raspberry Ketone Plus, you can enjoy two powerful blends of a total eighteen active ingredients, for a potent boost to your weight management regime.
Ideal weight-management combo
Two powerful natural formulae
18 active ingredients across both
RK ideal for the worry of excess fat
T5 Plus perfect for boosting exercise
All capsules are vegan & vegetarian friendly
With a combination of thermogenic and fat-targeting action, this duo of capsules aims to at once aid you in addressing worries about the effectiveness of you dietary and exercise regime. With a wide array of plant extracts, both components of Active T5 Plus & Raspberry Ketone Plus aim to help you take a powerful step forward in achieving the body of your dreams.
£29.58
£36.98
You Save £7.40
Free Delivery on all UK orders over £35.
The Difficulty of Weight Management
For various reasons, many of us look at our bodies and wish we saw something a little slenderer – but getting there isn't easy! Between diets that, in these modern times, are increasingly likely laden with fats, and busy lifestyles that sap motivation to exercise, it can be very difficult to make any progress. In the meantime, our waistbands are expanding, and the problem only grows! Wouldn't it be wonderful to find a product pairing that, using innovative science, helped us address these dual concerns!
Why Try Thermogenics?
You might get something of an idea from the name – thermogenic means the tendency to produce heat, and is often applied to supplements that intend to naturally stimulate the metabolism. They may also work to invigorate stamina, energy and drive. They may also be enriched with vitamins and amino acids, which are understood to give a bodily boost, and curb feelings of fatigue and tiredness.
Incredible Ketones
Many of us feel split between two contrasting worries – the motivation for a slender appearance and many unhealthy diets! It makes sense, therefore, that researchers would want to find an answer. First used in 1918 as part of cosmetic applications for their fragrant qualities, raspberry ketones then gained notice as the interest in superfoods gained. Encouraging investigation has connected these unique extracts to bodily fat oxidation. Further study has noted associations with fats' breakdown.
Active T5 Plus + Raspberry Ketone Plus
Maxmedix wanted to create an incredible, holistic approach for your weight management needs – so they combined two of their most brilliant and innovative products, for a complete approach. Together, Active T5 Plus + Raspberry Ketone Plus aim to provide you with an incredible range of nutrients, and thereby address all your worries regarding fat levels, motivation and energy.
In T5 Plus…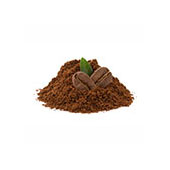 Caffeine & Green Tea Catechins
This natural stimulant is found commonly in teas and coffees; undeniable anecdotal evidence has associated this compound with a sense of reinvigorated energy and endurance in both mentality and physicality. Green Tea catechins are also stated by increasing numbers of experts to have a similar relationship with the expenditure of energy, and oxidation of fats.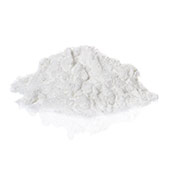 Amino Acids
These natural occurring factors within our bodies play a vitally important role in our bodies, with many crucial biological functions. One, L- Carnitine, is used as a physical stimulant and is said to contribute to energy metabolism within cells. A second, L-Tyrosine is understood by experts to impact on physical stamina.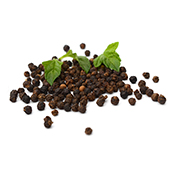 Bioperine
Made from 95% piperine, this active extract is drawn from the ubiquitous seasoning black pepper, and in that element plays a role in its heat and taste. It's used in dietary supplements to aid in enhancing the absorption and bioavailability of other nutrients.
In Raspberry Ketone Plus…

Green Coffee
This specific extract of raw coffee beans has earned remarkable notice in the popular press as an aid to weight organization. Scientists have begun to pay attention, focussing closely on the link between fat metabolism and Green Coffee's major constituent chlorogenic acid.

Garcinia Cambogia
Originally found in Indonesia where this plant has found high amounts of popularity, it's used in a wide variety of local dishes to aid in balancing food cravings and appetite. It's used for closely related function in various dietary supplements. Many people enjoy using it for boosting their dietary aspirations.
Cayenne
A spicy chilli pepper of the Capsicum family, a large number of this fruit's benefits are accredited to its most important key bioactive compound Capsaicin. This is increasingly stated by experts to have thermogenic traits, which has been connected to the ability to manage appetite and revitalise lipid metabolism.
Complete Ingredients
Active T5 Plus
Active Ingredients - Caffeine, L-Carnitine Tartrate, L-Tyrosine, L-tryptophan, Capsicum, Citrus Aurantium, Green Tea (from 4:1 extract), Narigin Extract, Bioperine Black Pepper Extract, Vitamin B6, Chromium. Capsule Shell: Hydroxypropyl Methyl Cellulose. Anti-Caking Agents: Silicon Dioxide, Magnesium Stearate.
Raspberry Ketone Plus
Active - Natural Raspberry Ketone, Green Coffee, Garcinia Cambogia, Cayenne, Cocoa, Green Tea, Zinc (as Oxide). Capsule Shell (Hypromellose), Anti-Caking Agents (Magnesium Stearate, Silicon Dioxide).
Taking the Capsules Combo
To enjoy the benefits of Active T5 Plus & Raspberry Ketone Plus, you need only take two capsules of each everyday. For Active T5 Plus, take one first thing approximately half an hour before breakfast, and the second the same interval before lunch. Avoid taking them in the evenings, as the caffeine may impact on your sleep. You may take the two Raspberry Ketone Plus capsules at whatever time of day, separately or together, that suits you. It might be an idea, however, to take them on the same pattern as Active T5 Plus, for regularity of enjoyment.
Extra Info
Every maxmedix product is crafted with a drive and focus toward providing premium dietary supplements to boost your body. However, please be careful to take both components of Active T5 Plus & Raspberry Ketone Plus as one part of a diet that is balanced and healthy. If you're taking any medication, or are under medical supervision, pregnant or breastfeeding, please consult prior to talking with a healthcare professional.
Customer Reviews
At WeightWorld we strive to offer the best possible customer service and we take great pride in the feedback we have received from our customers. All testimonials and reviews below are the experiences and opinions of WeightWorld customers. They should not be considered as health, medical or medicinal claims. They are no substitute for taking medical advice.
Outstanding

4.5
82.67% based on 14 Verified reviews

* Results may vary from one person to another.