What Can Home Body Wraps Do For Me?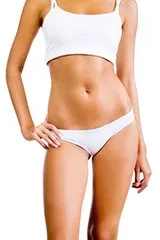 Body wraps for home use are becoming more and more popular with both men and women for a number of reasons. If you're not currently using this technique to purify and tone, take a look at some of the benefits home body wraps could bring. Wraps for slimming the body could give you the boost you need to get back on track and feel fabulous in your skin again.
Slimming Body Wraps Help Inch Loss
You're lucky if you love every inch of your body but for most people, there's a part or two (or three or four) that we'd like to see slimmed down or more toned.
Slimming body wraps can help to promote inch loss on specifically targeted area, be it the thighs, stomach or arms. By wrapping the bandages around your problem areas, you can create a gentle force on your frame that can work to draw it in.
If you were to regularly use slimming body wraps on your middle section, for example, it could help to give it a more slender and toned appearance – who wouldn't want that?
The great thing about home body bandages and detox wraps is that you can focus on your individual problem areas and they can be applied to almost all parts of the body. If it's only your bingo wings that are causing a problem and making you want to cover up, then simply focus on the arms. But if it's a whole body makeover you desire, wrap away and look forward to feeling more confident.
Detox Body Wraps Cleanse The System
Detox wraps, wraps, such as those developed by Body Boutique, are created with clever natural ingredients to assist with cleansing both the skin and body. One popular and proven ingredient used in domestic wraps is clay. Heat the clay and apply to the skin to draw out the toxins and impurities that sit close to the skin's surface. You'll feel refreshed, re-energised and rejuvenated. Say goodbye to feeling sluggish and focus on you. If you're on a weight loss journey, detox and slimming body wraps could give you the positive focus you need to continue and succeed.
Home Body Wraps Improve The Look & Feel Of Your Skin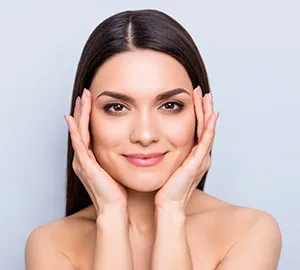 Do you want your skin to look brighter and firmer, so that you have the confidence to show it off, all year round? Detox wraps could help!
The detoxification and compression processes used in home body wraps have been shown to help enhance the appearance of your skin so you glow from inside out.
Thousands who use such wraps for weight loss on a regular basis report that their skin looks healthier, clearer and tighter. Slimming body wraps can even help to tackle skin issues such as cellulite by smoothing the appearance of dimples, especially when used alongside cellulite aftercare creams.
If you're dreading summer because you don't want certain body parts to be exposed or you've had your eye on a new dress but wish your tum and bum was a bit smaller, these weight loss body bandages could give you that self-esteem boost you've been looking for. Don't shy away, be proud of your body and show it off!
Slimming Body Wraps Can Save You Money
If you want great results but don't want to pay salon prices, home slimming body wraps are much kinder on the pocket. In fact, the whole Body Boutique kit, which provides four uses, is cheaper than most single sessions at a salon. The results can be just as satisfying, so save your time and money and reap the rewards of body wraps for easy weight loss from the comfort of your own home.