Our price match promise
We will beat or match other retailers
Free UK delivery on orders over £35
Save on postage today
Customer Data Protection
Your data is safe and secure with us
Super Chlorella
200 g Powder | Natural Multivitamin Formula
Overview
Discover untold health benefits when you try our organic Super Chlorella Powder. With 60% protein, all nine essential amino acids, detoxifying natural chlorophyll, plant-based Omega 3 for brain & heart function and a wealth of vitamins including B12, Chlorella is a powerhouse ingredient that can make a huge impact in your daily health. Start blending our organic, additive-free powder today & find out for yourself.
All essential amino acids & 60% protein
Binds to heavy metals to detox the body
Omega 3 for brain & heart
Iron for blood pressure
Vitamins A-E including B12
Organic, additive-free powder
Free Delivery on all UK orders over £35.
Nature's Ancient Secret
Chlorella has passed through millenia, and the unimaginable changes the Earth has gone through, almost entirely unchanged; having scarcely evolved, and being one of the world's oldest species, qualifies it as a 'living fossil'. This means one thing - it was always perfectly designed! Native to Far Eastern Asia, it was discovered in 1890 by a Dutch microbiologist. After World War Two, the planet's population faced devastating food shortages, and Chlorella was advocated as a potential hunger-solving, protein-rich new food source, that is highly sustainable as it grows four times over twenty-four hours. More recently, it's gained renown for cleansing the body of toxins, particularly those found in polluted, congested locations. Nowhere is this more true than Japan - where an estimated 200,000 tonnes are consumed yearly!
The Need To Cleanse
Over time, we all face different toxins, absorbed through what we eat and breathe. Otherwise healthful fish, like swordfish, mackerel, and tuna, often contain mercury in large quantities. Many more commonly enjoyed foodstuffs, such as dairy products, non-organic meat, leafy greens, fruit and potatoes, are exposed to herbicides and pesticides, and are sometimes left with a residue. As careful as we all are, it's almost impossible to grow and cook everything ourselves. This makes it inevitable that some of these undesirable compounds are bound to make their way into our bodies. Ideally, we'd all like a pure, natural, supplement, that could extract these toxins on a daily basis.
Extraordinary Algae
Incredibly high in chlorophyll, the natural pigment used by plants to collect the sun's energy for sustenance by photosynthesis, Chlorella is considered to have more of this compound than any other plant. Chlorophyll has the ability to help bind with toxins, hindering its movement through the body. Chlorella is also highly regarded as being a unique bioavailable source of Vitamin B12 in vegan form, which is otherwise found in meat with beef liver being the next richest source. Consequently, vegans and vegetarians are often left unfortunately deficient, making Chlorella a very beneficial addition. Chlorella also contains large amounts of iron, which is known to support the immune system, as well as nourishing, revitalising and cleansing the system.
A wide range of benefits are also derived from Vitamins A, C and E, including contributing to maintaining normal eyes and skin, protecting cells from oxidative stress, and blood vessels' formation. Protein is bound in abundance in Chlorella, twice as much per gram as spinach. This makes it particularly great for vegans, who are often lacking in these physical building-blocks. as well as all the essential amino acids. This means you don't need to 'pick and mix' your supplements - you can have all the amino acids you need in one convenient place. Key minerals, including zinc, calcium, magnesium, potassium and phosphorus, are also naturally contained within. Last but not least, it's understood that you can find concentrated amounts of sustaining Omega 3 in microalgae. Fatty fish are frequently espoused as a key dietary component, but you can get one step ahead by enjoying those fish's own dietary source.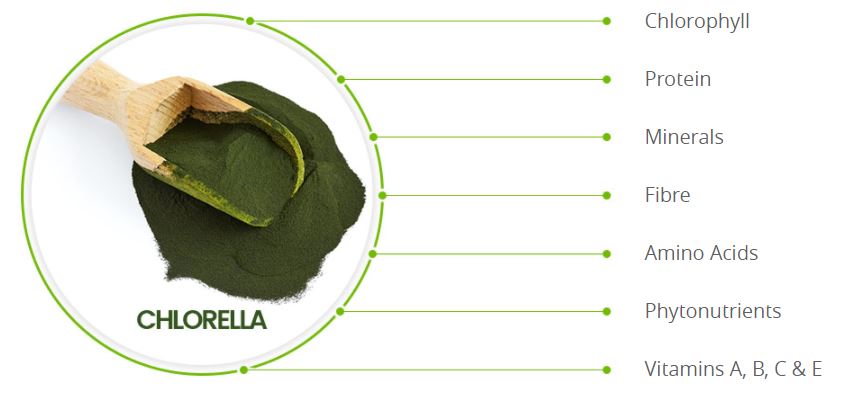 Harvesting Algae's Power
A tough cellulose fibre encases Chlorella, binding its boosting nutrients within. This exterior must be 'broken', so that when we consume Chlorella our bodies can digest it. A special process crushes and shatters the shell, pulverising it into a fine powder that releases all Chlorella's brilliant capabilities into an adaptable, absorbable form. It's highly versatile, perfect for those that love to flex and experiment and who really enjoy a health-driven lifestyle. From there, you can use the powder in all manner of dishes and drinks. Here are a few of our favourite Chlorella powder recipes!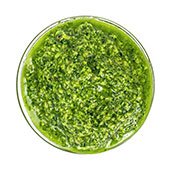 Pesto
Put Chlorella powder, basil, garlic and olive oil in a blender and puree. Lightly toast the pine nuts in olive oil. Add cheese, lemon juice and pine nuts to the puree. Stir into hot pasta.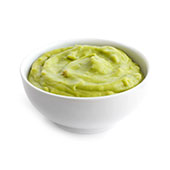 Guacamole
Blend Chlorella powder, garlic, mayonnaise, 1 cube crushed chicken stock, honey, soya and tofu. Enjoy on toast, as a dip for crisps, or as a side to fajitas.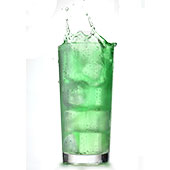 Lemonade
Take freshly squeezed lemon juice, and combine with maple syrup. Add Chlorella powder. Fill your chosen container with water and vigorously mix or shake. Drink with ice.
Enjoying Chlorella
This fine, soft powder will give you a regular, daily purifying boost. It will simply incorporate into your normal dietary intake of other healthy foodstuffs, augmenting your existing wellness regime. We recommend using about one teaspoon in every serving, with up to three a day. To make the most of any supplement, we suggest taking for a minimum of three months, in addition to investing in long-term use.
Frequently bought together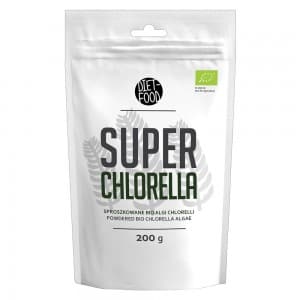 +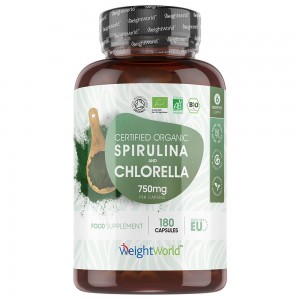 +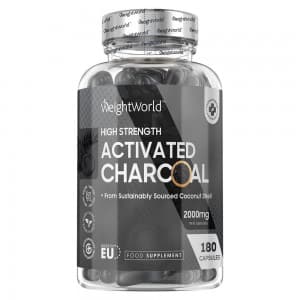 Customer Reviews
At WeightWorld we strive to offer the best possible customer service and we take great pride in the feedback we have received from our customers. All testimonials and reviews below are the experiences and opinions of WeightWorld customers. They should not be considered as health, medical or medicinal claims. They are no substitute for taking medical advice.
Very good

4
76.67% based on 23 Verified reviews

* Results may vary from one person to another.