Our price match promise
We will beat or match other retailers
Free UK delivery on orders over £35
Save on postage today
Customer Data Protection
Your data is safe and secure with us
Toning Bundle
Combo | Muscle Toning Combo
Overview
Get the most out of your muscle toning efforts with the Toning Bundle! This bundle comes with a unique device and convenient supplement to help tone your muscles. The 8 Pad Abs Stimulator is an easy to use device that you can use to workout from the comfort of your own home and combines perfectly with the BCAA with B6 Tablets. With no need for synthetically flavoured powders, no shaker to carry and no washing up to do after taking, take your workout routine to the next level with this convenient bundle combo now!
8 Pad Abs Stimulator & BCAA With B6 Tablets
Exercise device & food supplement
Ideal for muscle toning
Natural energising boost
Workout from your own home
£31.95
£39.94
You Save £7.99
Free Delivery on all UK orders over £35.
What Is The Toning Bundle?
Including 2 exclusive products, this bundle is ideal for muscle performance and toning from the comfort of your own home. To help you get the most out of your daily workout routine, this bundle consists of an exclusive device and a potent all-natural tablet supplement to help you strive towards the shape you desire. These products combine together in perfect harmony for the body, with each of them providing their own unique benefits.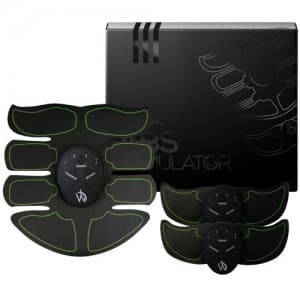 8 Pad Abs Stimulator
The 8 Pad Abs Stimulator is an exercise device that's perfect for helping build and tone your muscles. This device comes with an ergonomic design for your own personal comfort and a USB rechargeable controller that allows you to switch between different modes seamlessly. With 6 different modes of intensity that can be tailored to your preference, customise your workout experience and work your core muscles without the need of going to the gym!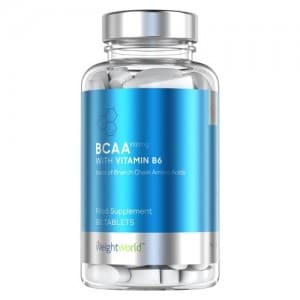 BCAA With B6 Tablets
You can pair this with the BCAA with B6 Tablets that are also ideal when it comes to toning muscles. These easy to take tablets are packed with a powerful 1000mg per serving of 3 essential BCAA Amino Acids and Vitamin B6 to boost your natural energy levels to complement your workout with the 8 Pad Abs Stimulator. This food supplement offers a great vegan alternative to meat sources and saves the hassle of making shakes to ensure you don't miss out on the benefits of these essential amino acids!
Active Ingredients: Blend of Branched Chain Amino Acids (BCAA: L-Leucine, L-Isoleucine, L-Valine, carrier: hydroxypropyl methyl cellulose), Bulking Agent (cellulose E460i), Anti-Caking Agents (magnesium stearate,silicon dioxide), pyridoxine hydrochloride (vitamin B6).
How To Use The Toning Bundle
To get the most out of your Toning Bundle, here's what you need to do:
Insert and secure batteries in the main console device.
Attach the main console device to the centre of the gel pad pack via the two buttons.
Remove gel pad cover and make sure your abdominal area is clean and dry
Then place the gel pads on to your abdominal area, ensure they are placed down flat and then smoothed over for the gel adhesive to properly stick.
Turn on the device using the 'ON/INC' button on the console device.
The device will begin stimulation and the mode of stimulation can be changed by pressing the 'programme' button, the intensity of the sensations can be altered by pressing either the 'ON/INC' or 'OFF/DEC' button.
We recommend that you use the device for 12 minutes at a time and between 2 and 3 times per day. Always return the gel pad cover following use.
For stimulating muscles in your arm, repeat this process using the special gel pads designed for arms.
The BCAA With B6 Tablets are perfect for complementing your workout routine and this device! To use, simply consume 3 tablets a day. Consume with water on an empty stomach or alongside a light carbohydrate snack to get the most out of the tablets. You can take these before or after engaging in exercise, but it is preferred that you take them after you've exercised as this is when the muscle repair process begins. Remember to follow a balanced diet and exercise routine.
Advice
The BCAA with B6 Tablets within the Toning Bundle are made to a high quality using natural ingredients and therefore have no known side effects. If you have not used this product before, we suggest reading through the full list of ingredients to check for any personal allergens. If you are pregnant, breastfeeding or on any medication we recommend that you consult with your doctor before use. This supplement is not intended for those under the age of 18.
Customer Reviews
At WeightWorld we strive to offer the best possible customer service and we take great pride in the feedback we have received from our customers. All testimonials and reviews below are the experiences and opinions of WeightWorld customers. They should not be considered as health, medical or medicinal claims. They are no substitute for taking medical advice.
Average

3
30.00% based on 1 Verified reviews

* Results may vary from one person to another.