All-Natural Supplements
GMP-certified and GMO-Free
Free UK delivery on orders over £40
Save on postage today
100% Customer Satisfaction
We offer a full 90-day money back guarantee
Vitamin D3 Chewable Tablets
Kids Food Supplement
Overview
High strength 1000IU Vitamin D3 tablets
Raspberry flavoured easy to take chewable tablets
Only 1 chew daily to boost natural levels
Vitamin D for the maintenance of normal bones
180 chewable tablets
Non-GMO and free from gluten & dairy
Vitamin D is essential for your growing child, yet it's difficult to get enough Vitamin D through food alone. From supporting the normal function of the immune to contributing to the maintenance of normal bones and joints, Vitamin D is considered to have several wellness benefits. WeightWorld's Vitamin D3 chewable tablets contain a potent 1000IU of Vitamin D3 and is a delicious way to support your child's Vitamin D levels especially during those chilly winter months. Try these easy to take raspberry flavoured chewable tablets for your child today!
Gluten-free
Lactose Free
Vegetarian
GMO Free
Product that you are looking for is no longer available.
Why Is Vitamin D3 Important For Growing Children?
Vitamin D3 is very important for growing children as it supports the maintenance of normal bones, teeth & muscle functions, whilst supporting the normal absorption of calcium and phosphorus. However, it's naturally found in relatively few foods like oily fish, meat and eggs, and most of it comes from exposure to sunlight.
Vitamin D3 is also known as cholecalciferol which is the same form of Vitamin D that your skin produces naturally when exposed to sunlight and WeightWorld's Vitamin D3 chewable tablets are a potent source of cholecalciferol for kids. So, in addition to your child's healthy eating and daily exposure to sunlight, you can consider taking this high-strength Vitamin D3 supplement to top up your child's normal levels of Vitamin D3 in its purest form.
Key Benefits & Functions
WeightWorld's high strength 1000IU Vitamin D3 tablets are a potent source of bioavailable Cholecalciferol for enhanced absorption & optimal dosage. This helps your child make the most of Vitamin D which has a role in the process of cell division and also works to support:
Supports immune functions
Maintenance of normal bones and teeth
Absorption of calcium and phosphorus
Normal blood & calcium levels
Healthy muscle functions
Why Choose WeightWorld Vitamin D3 Chews?
Many children don't always get the required amount of Vitamin D from the sunlight due to seasonal changes and their diet may not be the healthiest or consistently balanced. Children who are unable to go outdoors frequently can also get the most out of this vitamin, packed with sunshine.
Some kids can be really fussy and struggle when it comes to taking tablets in general and eating Vitamin D foods. But with WeightWorld's pure and potent 1000IU Vitamin D3 chewable tablets, your child is sure to love these delicious raspberry flavoured soft chews and think of them as a sweet - but a much healthier version!
How To Take
Suitable for children between 4-12 years of age. Chew 1 tablet per day with your child's main meal for a natural boost to their dietary intake of Vitamin D. These chewable tablets are not designed to be swallowed whole. These are intended to supplement your child's diet and should not be regarded as a substitute for a varied diet.
Ingredients: Vitamin D3 (Cholecalciferol), Sorbitol, Anti-Caking Agents (Magnesium Stearate, Silicon Dioxide), Bulking Agents (Microcrystalline Cellulose), Sweetener: Sucralose, Flavour: Raspberry, Colour: E120 Duranat Carmine.
Frequently bought together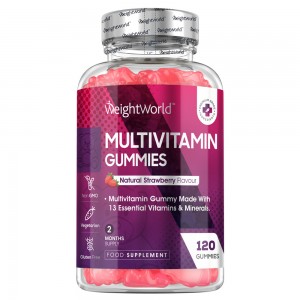 +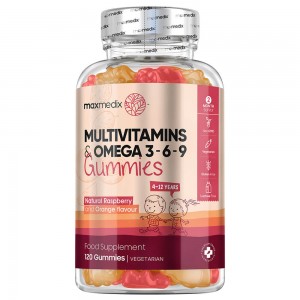 Customer Reviews
At WeightWorld we strive to offer the best possible customer service and we take great pride in the feedback we have received from our customers. All testimonials and reviews below are the experiences and opinions of WeightWorld customers. They should not be considered as health, medical or medicinal claims. They are no substitute for taking medical advice.
Outstanding

4.5
93.27% based on 106 Verified reviews

* Results may vary from one person to another.