Waist Trainer
Shapewear | Waist Cincher Corset
The Waist Trainer is the body shaper you've been looking for! Using waist training in a modern way, its lightweight yet strong fabric makes it a great cincher. With light compression, it's great if you're worried about your tummy. Truly, this is the best waist trainer corset for anyone who's on the go and needs to look great. This Waist Trainer for women perfectly sculpts feminine curves, for a gorgeous hourglass shape.
Light compression shaper for tummy area
Modern method of waist training technique
Sculpts body shape for defined figure
Can help to promote good posture
Washable durable & lightweight materials
Easy, discreet & comfortable when worn
Free Delivery on all UK orders over £35.
What Is A Waist Trainer?
This discrete item of clothing is a truly modern item - the waist trainer corset gives women what they've always been looking for, but now with added comfort! Designed to improve the look of your tummy and waist, it is specially configured to help reduce the look of the waist's circumference. This can accentuate a beautiful body shape, giving you the look of a sexy hourglass figure. Waist trainer before and after images are cropping up all over the internet, with many discussing the incredible waist trainer results they are gaining in reviews. Finding the best waist trainer for you could give you the confidence you've been looking for!
The Perfect Hourglass Figure
WeightWorld invite you to try the best slimming corsets on the market. How long have you been trying to achieve that hourglass figure? Waist training isn't something that happens overnight, but we can sure help make it happen faster than ever before! With our waist cincher corset, you can change your shape once and for all. Available in a wide range of different styles for small, medium and large, we at WeightWorld have the perfect waist training corset, especially for you.
What Is Waist Training?
This activity is, quite simply, using a waist shaper of some sort to quickly achieve an hourglass figure. Women have been using cinchers around the stomach region for hundreds of years, as the fashions changed. But a curvy, nipped in figure has always been in vogue! Compression of some sort has always been used, while many are now using a special workout at home to get the look they want. With the growth of the online world, an increasing number of types of cinchers have emerged, so that everyone can enjoy waist training the way they like. There are many different kinds of shapers, for each body type.
How Do Waist Trainers Work?
The method is very simple: the light yet strong materials create a shaper that can instantly achieve the appearance of slimmer and trimmer tummy. If you're asking what a waist trainer does, the effect varies per body. For curvier women it can help accentuate their curves whereas for others it can help define the figure. Waist Trainer benefits also include comfort, discretion, and helping with posture. This is due to it aiding you in sitting upright, perfect for office work. If you want, you can even wear it during a workout!
How To Use A Waist Trainer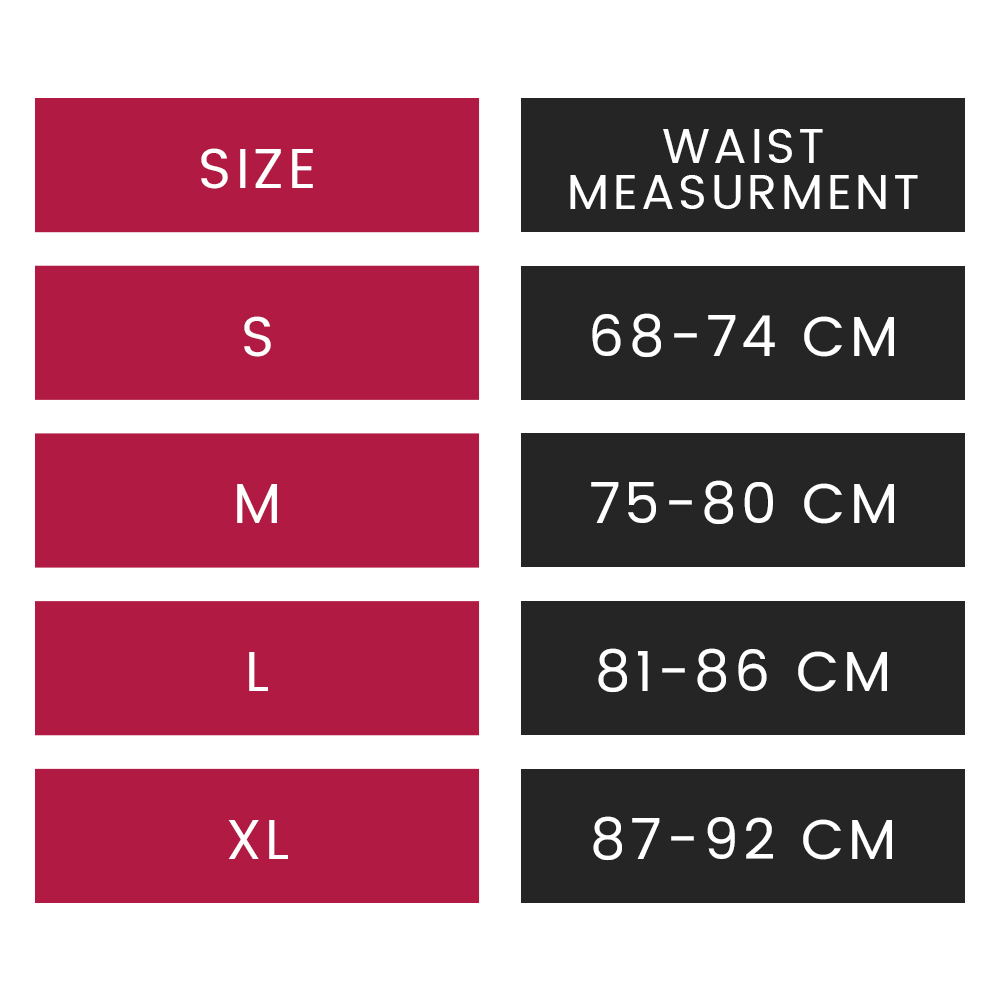 To put it on, simply place the garment around your belly so that the upper portion is positioned just below your bust line and do up the easy to fasten hooks. The set of hooks you use will depend on the fit of the Waist Trainer and how tight you would like to make it. If you're asking, 'How long should I wear my Waist Trainer', the advice is that it not be worn for more than 6 hours at a time. When you start wearing your waist trainer it is recommended to start with only 1-2 hours and build up each day until you reach the maximum 6 so that your body can get used to wearing it. Take care if you want to use it during a workout. Be sure to take a look at full Waist Trainer instructions before using for the first time.
Are Waist Trainers Safe?
Absolutely, yes! Waist trainer side effects are only known to occur if you are wearing the wrong size, so take a look below to be sure you're choosing the right size for your stomach area. Simply measure your waistline and select the perfect waist trainer from the size chart before buying online. It is best to measure around 2cm above your navel to gauge the correct waist circumference, for safe waist training. If your waist size happens to fall between two sizes, it is best to choose the larger rather than smaller of the two and then move to a smaller one if you need greater compression.
Dietary Recommendations
The Waist Trainer is designed to operate as the perfect garment to accompany your weight management routine to enhance your slimming. However, don't expect it to work to its maximum potential if you wear it whilst enacting a poor diet! We recommend mediating your carb intake & reducing your intake of highly processed food whilst using the trainer in order to ensure the best results possible.
Read More
Customer Reviews
At WeightWorld we strive to offer the best possible customer service and we take great pride in the feedback we have received from our customers. All testimonials and reviews below are the experiences and opinions of WeightWorld customers. They should not be considered as health, medical or medicinal claims. They are no substitute for taking medical advice.
Outstanding

4.5
85.28% based on 72 Reviews
* Results may vary from one person to another.