All-Natural Supplements
GMP-certified and GMO-Free
Free UK delivery on orders over £40
Save on postage today
100% Customer Satisfaction
We offer a full 90-day money back guarantee
Creatine Monohydrate
3000mg 270 Tablets | Pure Unflavoured Creatine Power Supplement
Buy 1

£21.99

£24.99

£0.08 / Tablet

Buy 2

£41.78

£43.98 You Save 5%

£0.08 / Tablet

Buy 3

£59.37

£65.97 You Save 10%

£0.07 / Tablet

Buy now and earn 2 WeightWorld Points ?
Key Features
High Strength, premium grade 3000mg pure creatine
*Increase your strength gains by 10% on average
Ideal for muscle strength, development and recovery
High potency formula to Increase performance in high intensity exercises
Before Training - Prepare yourself to push harder & stronger
During Training - Fight fatigue & keep going with sustained energy release
After Training - Replenish & repair your muscles
Vegan
Gluten-free
GMP
GMO Free
WeightWorld Creatine Monohydrate
If your training sessions have been uninspired lately, we offer a practical and straightforward solution! Our Creatine Monohydrate tablets are designed to aid in training performance, especially for those who engage in high-intensity workouts. If overall muscle growth is your goal, this supplement boosts your body's natural ability to repair muscle, giving you the edge to push your boundaries. Simply take three tablets daily with water and feel energised the moment you step foot in the gym! If you've had enough of synthetically flavoured powders that make a mess everywhere, our tablets provide convenience while still packing the necessary punch for your muscle-building goals.
What is Creatine?
Creatine is a natural substance produced in the body and is predominantly stored in your skeletal muscles. While synthesis occurs primarily in the liver, kidney and less so in the pancreas, people typically consume creatine in smaller quantities from particular foods, such as beef and salmon.
Today's creatine supplements are used by people who participate in high-intensity activities (such as sprinting) or for those looking to maximize their athletic performance and reach their muscle-building goals. Vegans and vegetarians who are unable to consume creatine from meat or fish products can alternatively use this supplement to boost their natural creatine intake.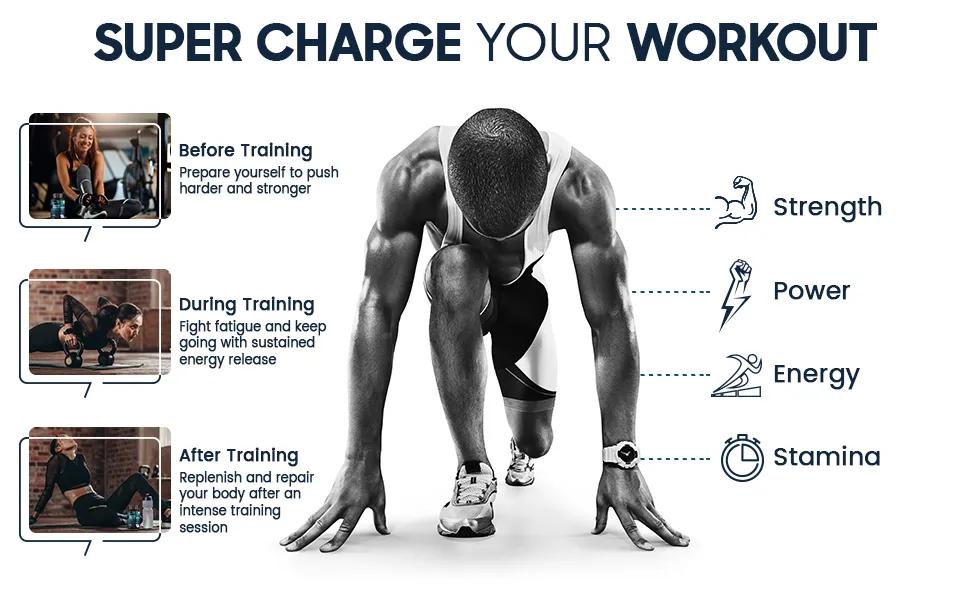 Boosting Natural ATP Energy Levels
Creatine monohydrate helps fuel your muscles during intense workouts by boosting your body's natural ATP energy levels, contributing to a fatigue reduction. With more energy, you can expect better performance, leading to more significant muscle and endurance gains! For the many looking to give their bodies an extra boost, it's no wonder creatine monohydrate supplements continue to be a hot commodity in fitness.
Muscle Repair
Training is a strenuous process that can cause micro-tears in your muscles. However, once they have had enough time to heal between workouts, muscles will grow back stronger. In addition to its natural energy benefits, when combined with a balanced diet and adequate rest, creatine monohydrate supports your body's ability to repair muscle. Ensuring your muscles are completely recovered is paramount, as you're less likely to get injured during exercise which can temporarily derail your progress.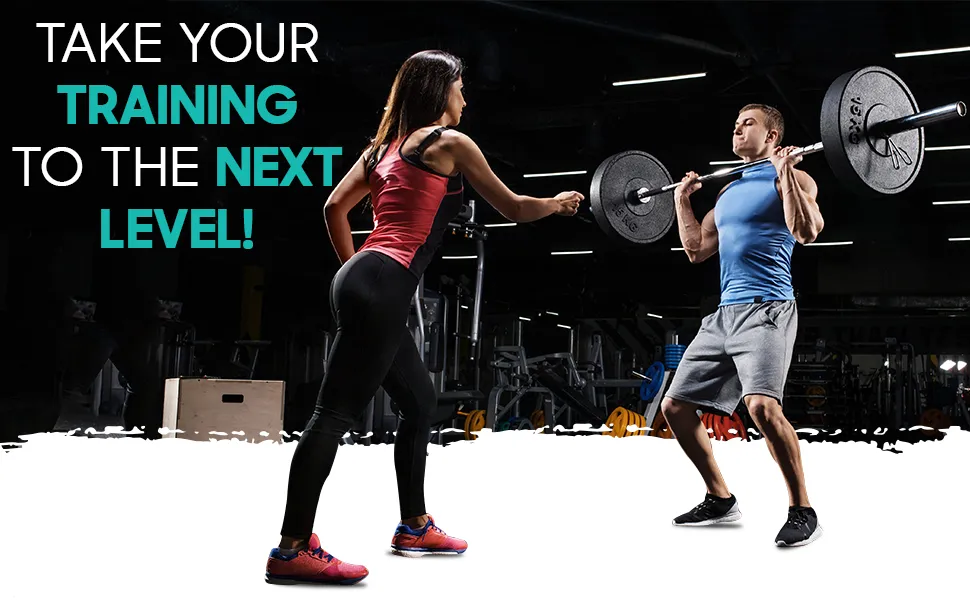 Why WeightWorld?
Launched way back in 2005 by a British-grown family. With over 15 years of experience in health and wellness supplements, we have dedicated ourselves to sourcing the highest quality natural ingredients. We create UK Made, GMP-certified products aimed at promoting a healthier body & mind for you and your family.
*According to studies, this supplement can, on average, boost the strength gains from a weight-training programme by 5 to 10%.
How to Use
To take WeightWorld's creatine monohydrate tablets, simply consume 3 tablets daily. Consume tablets with a glass of water, preferably before a meal or light snack, for desired results. Tablets can also be swallowed before or after exercise. While creatine monohydrate has no known side effects, we recommend reading the ingredient list before consuming them if you are prone to allergies. Stop use immediately and consult a doctor if you experience side effects.
Advice when Taking Creatine Monohydrate Tablets
Creatine monohydrate is a dietary supplement for muscle repair and exercise performance and should not be substituted for a balanced diet or healthy lifestyle. If you are pregnant, breastfeeding or taking other medicines, consult your doctor before using this product. If side effects occur, stop use and contact a physician immediately. Please refrain from using Weightworld's creatine monohydrate tablets if you are under the age of 18.
Storage: Store in a dry and cool place. Keep them out of the reach of children.
What is creatine monohydrate?
Creatine Monohydrate are premium power supplements that offer 3000 mg of pure creatine monohydrate to help enhance and maintain your energy levels before and during your workout and also support the repair of your muscles after muscle training.
What are the benefits of taking creatine monohydrate supplements?
Creatine increases physical performance in successive bursts of short-term, high-intensity exercise. So taking creatine monohydrate supplements can help bolster your energy levels, provide you strength, stamina and power and are ideal for your muscle recovery.
How does creatine monohydrate work?
Creatine Monohydrate tablets get quickly absorbed by your body to provide you with the benefits of optimal amounts of pure creatine. They prepare you before training to push harder, provide you with sustained energy release during training and help in replenishing your energy and muscles after your workout.
What is the recommended dosage for creatine?
The recommended daily dosage for creatine ranges approximately between 3000 mg to 5000 mg.
Is it safe to take?
These creatine tablets are safe to be taken by anyone above the age of 18 years.
Can it cause any side effects?
We pride ourselves on using all-natural ingredients in our products, which means there are no known negative side effects and you can have peace of mind while using them.
How long does it take to see results from taking creatine monohydrate?
Our customers have reported seeing results in a matter of a week. But since everyone's body works differently, we recommend you continue taking the tablets till you see your desired results.
Can it be taken with other supplements?
You may take these tablets with other supplements. However, it is advisable to check with your doctor before use in case you're under medical supervision.
Can this supplement be taken by vegetarians and vegans?
Yes, our creatine tablets are 100% vegan and suitable for vegans and vegetarians.
Is it safe for athletes?
Yes, Creatine Monohydrate Tablets are safe and considered to be beneficial for athletes as they need high levels of energy.
Can creatine monohydrate be taken by women too ?
Yes, Creatine Monohydrate Tablets are safe and considered to be beneficial for athletes as they need energy in high levels.
Can creatine monohydrate be purchased without a prescription?
Yes, you can buy Creatine Monohydrate Tablets without any medical prescription.
What should I look for when purchasing the right creatine monohydrate supplement in the UK?
While choosing a creatine monohydrate supplement, you must prefer a supplement that offers you the optimal amount of pure creatine monohydrate and is made with 100% natural ingredients so that it doesn't give you any harmful side effects.
Frequently bought together

+

Potassium Citrate
1460 mg 180 Tablets | For muscles, nervous system and blood pressure
£13.99 £15.99
+

Customer Reviews
At WeightWorld we strive to offer the best possible customer service and we take great pride in the feedback we have received from our customers. All testimonials and reviews below are the experiences and opinions of WeightWorld customers. They should not be considered as health, medical or medicinal claims. They are no substitute for taking medical advice.
Outstanding

5
95.40% based on 321 Verified reviews

* Results may vary from one person to another.