All-Natural Supplements
GMP-certified and GMO-Free
Free UK delivery on orders over £40
Save on postage today
100% Customer Satisfaction
We offer a full 90-day money back guarantee
Detox Foot Patches
30 Patches | Herbal Body Detox
Buy 1

£16.99

£0.57 / Patch

Buy 2

£32.28

£33.98 You Save 5%

£0.54 / Patch

Buy 3

£45.87

£50.97 You Save 10%

£0.51 / Patch

Buy now and earn 2 Comfort Points ?
Key Features
Deep cleansing foot patches with transdermal technology
Helps purify your body while you sleep
Aids in tackling foot odours
Contains premium natural ingredients - bamboo vinegar, vitamin c, chitosan
Perfect to naturally cleanse
Painless and easy to use
Visible results when taking the patches off
30 patches for 15 day body detox programme
100% money-back guarantee
By combining Western and Eastern approaches regarding health and detoxification, experts in the field created the Detox Foot Patches, a one of a kind cleansing method! Based on a revolutionary system inspired by acupuncture, reflexology and body purification, these foot patches use their natural ingredients to help draw out unwanted impurities through the soles of the feet.
These foot patches provide a one-of-a-kind experience that is simple, budget-friendly, and stress-free!
The Importance Of Detoxing
Every single day our body is absorbing toxins from the air we breathe and the food we eat. Although sometimes these can't be avoided, they could be causing a toxin build-up within the body. This upsets our natural balance and can result in a number of problems including digestive stress, tiredness, fatigue - it can even affect weight. This is why regularly detoxing is important; it can help to rebalance the equilibrium within the body and reset its natural cleansing processes
The Detox Foot Patches
According to Chinese herbalism, the body contains over 360 acupuncture points, with 60 of them, alongside 7000 nerve endings, being on the soles of the feet. This makes them the perfect place for cleansing the body and is why the Detox Foot Patches were created. Made using natural ingredients including Chitosan and Bamboo powder, they work by slowly absorbing unwanted toxins and impurities through your feet as you sleep. This technique means detox foot pads are simple and pain-free and great for those that prefer not to use repetitive pills or messy creams. What's more, each pack contains enough for a complete 15-day programme, making it an ideal detoxing programme.
Full List Of Ingredients
Bamboo Vinegar (Bark, Trunk, Branches) Extract (65%), Dextrin (10%), Chitosan Powder (10%), Tourmaline (5%), Wormwood (Artemisia Absinthium) Extract (4%), Vitamin C (from Citrus Sinensis) (4%), Agaricus Blazei Murill Powder (2%).
Advice
These Detox Foot Patches use natural ingredients and are a herbal detox method, so therefore is safe to use with no known side effects. If you have not used them before, we recommend reading through the ingredients list to check for any potential personal allergens. To get the most out of the patches, use every night for the full 5 day course. You may see that with use the patches may become lighter, this is completely normal as it shows the toxins are slowly being removed. If you are pregnant or on medication, consult your doctor before use.
How To Use

01.

Step

Take 2 patches (1 for each foot) and remove from their protective packaging.

02.

Step

Peel the backing off both of the patches, revealing the clean patches.

03.

Step

Apply 1 pad to the sole of each foot. Wear overnight while sleeping.

04.

Step

While sleeping, the patches will work to absorb toxins within the body.

05.

Step

When you wake up, gently remove the patches from the soles of your feet.

06.

Step

Reveal the patches. The colour will vary according to the level of toxins.
What are detox foot patches?
Detox Foot Patches are unique topical patches that aim to eliminate toxins and other impurities from your feet through transdermal technology. These patches are easy to apply and infused with active natural ingredients like Bamboo Vinegar, Vitamin C, Wormwood and more to provide you with optimal results.
How do detox foot patches work?
WeightWorld's Detox Foot Patches can be directly applied to your feet and then they work overnight to absorb toxins through your feet with the power of active natural ingredients using transdermal technology.
What are the benefits of using detox foot patches?
WeightWorld's Detox Foot Patches help you cleanse your skin, tackle foul odour on your feet, relieve fatigue, relaxes your body and support a good night's sleep.
How often should I use detox foot patches?
You can use these detox foot patches as often as you need to detoxify your skin. To get the best results, we recommend you use them every night for the full 5-day course.
Can detox foot patches be used by anyone?
Our detox patches can be used by both men and women. Having said that, our products are not intended for use by children under the age of 18 years. The patches are also not suitable in the first trimester of pregnancy.
How long do detox foot patches last?
One detox foot patch can be used overnight for 8 hours straight. WeightWorld's Detox Foot Patches pack comes with 30 easy-to-apply patches, which means it will last you for 15 days.
Are these patches safe to use?
Yes, our foot patches are considered safe for use as they are free from harmful chemicals and are GMP-certified.
Can I use them while sleeping?
Yes, WeightWorld has designed the foot patches strategically so that you can comfortably use them while sleeping without feeling any pain or without them falling off from your skin.
Do these patches have any side effects?
We pride ourselves on using all-natural ingredients in our products, which means there are no known negative side effects and you can have peace of mind while using them.
Can these patches be used with other treatments or medications?
Yes, you may use these foot cleansing patches with other treatments and medications. however, we suggest you consult your doctor if you are under any medication of treatment.
Can detox foot patches be used during pregnancy?
We recommend you consult your healthcare professional before using our detox patches during pregnancy. These patches are not to be used in the first trimester of pregnancy.
Can detox foot patches be used on children?
Detox foot patches are not to be used by children under the age of 18 years.
Are these patches eco-friendly?
Our detox patches are made with all-natural ingredients that are not harmful for the environment.
Frequently bought together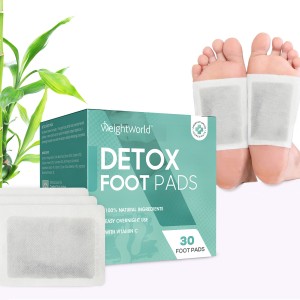 +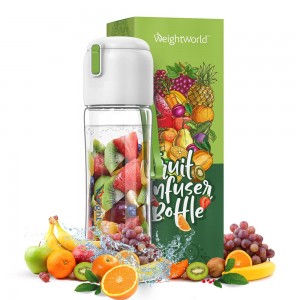 +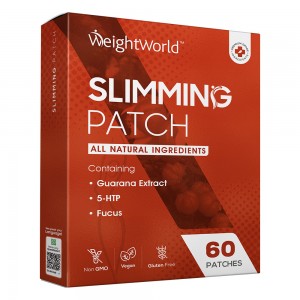 Customer Reviews
At WeightWorld we strive to offer the best possible customer service and we take great pride in the feedback we have received from our customers. All testimonials and reviews below are the experiences and opinions of WeightWorld customers. They should not be considered as health, medical or medicinal claims. They are no substitute for taking medical advice.
Outstanding

4.5
89.72% based on 213 Verified reviews

* Results may vary from one person to another.