Delivery Notice: Due to Royal Mail strike action on 30th November 2022 and 1st December 2022, please expect delays in delivery times. We appreciate your understanding.
Our price match promise
We will beat or match other retailers
Free UK delivery on orders over £40
Save on postage today
Customer Data Protection
Your data is safe and secure with us
WeightWorld Juicer Blender
Rechargeable Portable Blender
Overview
Making your favourite juices, smoothies and shakes just got a whole lot easier thanks to the Go Blend Pro from WeightWorld! This convenient blender is the ideal way to make your smoothies on the go and is perfect for travelling, studying or those living an active lifestyle. With its lightweight design and compact size, it's easy to carry or place in a backpack or handbag and is just right for a single portion leaving no waste. Enjoy your personalised fresh and healthy smoothies every day with the Go Blend Pro!
Instant blending on the go
For travelling & the gym
Rechargeable with USB
Durable and easy to carry
Ideal for smoothies and shakes
CE Certified
RoHS Certified
Product that you are looking for is no longer available.
What Is The WeightWorld Go Blend Pro?
Go Blend Pro is the easy way to make your favourite shakes and smoothies wherever you are! With a lightweight design that is the perfect size for a backpack or handbag, this portable blender makes creating smoothies simple and is ideal for travel, work or going to the gym. All you have to do is add your favourite fruits, vegetables and juices to create delicious smoothies or shakes! Then, after use, the device is easy to clean and quickly charges via USB so you can connect it to your nearest USB port or power bank.
Who Is It For?
The WeightWorld Go Blend Pro is perfect for those that want to make their day healthier by creating fresh and nutritious smoothies and shakes on the go. Allowing you to ditch the sugar-laden pre-made drinks and single-use plastic, it's great if you want to make eco-friendly fresh drinks wherever you are and enjoy the health benefits of your favourite fruit and vegetables whilst travelling. It's also ideal for those that want to make their pre or post-workout protein shakes for the gym.
Yummy Recipe Ideas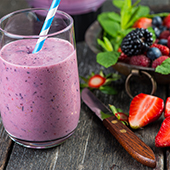 Berry Blast Smoothie
Strawberries,Blueberries, Raspberries, Blackberries Fat-free strawberry yoghurt, Milk,Porridge oats,Honey (optional)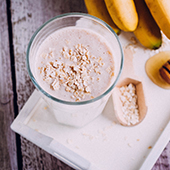 Power Protein Shake
Banana, Porridge oats,Protein powder,Flaxseeds,Honey,Coconut water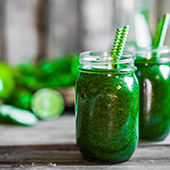 Detoxing Green Juice
Cucumber, Lime,Basil leaves,Spinach leaves,Celery,Green apple,Matcha green tea powder,Spirulina powder,Water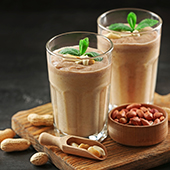 Chocolate Peanut Shake
Cocoa powder or chocolate protein powder,Peanut butter,Milk,Water
How To Use Your Go Blend Pro
To use the Go Blend Pro, first ensure that it is fully charged. Charge your portable blender by plugging it into the convenient USB port and connecting to your desired power outlet. After charging, ensure the cup body is firmly tightened against the engine base. Then all you need to do is choose what to put in it!
Step 1
Choose and cut your desired fruit or vegetables into small pieces (1.5-2cm chunks) and then gently place them into the cup.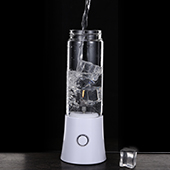 Step 2
Pour over your chosen liquid such as juice, milk or water. Do not fill over 80% of the cup's capacity. Securely place the lid on the device.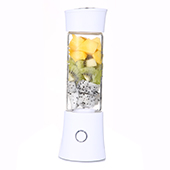 Step 3
Lean the device to separate the blade and fruit. Place the blender upright and begin blending by pressing 'ON' for 2 seconds.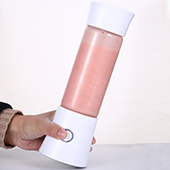 Step 4
Blend for as long as you feel necessary. You can also shake the body of the cup to help with the juicing. Then open the lid and it's ready to go!
To wash the device, ensure it is turned off and wipe with a cloth or brush and warm water and soap. Do not submerge the cup fully into the water or place it in the dishwasher.
Our Ambassadors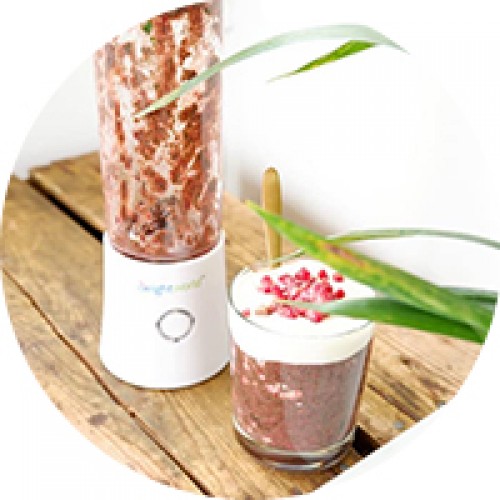 @happyhealthylieke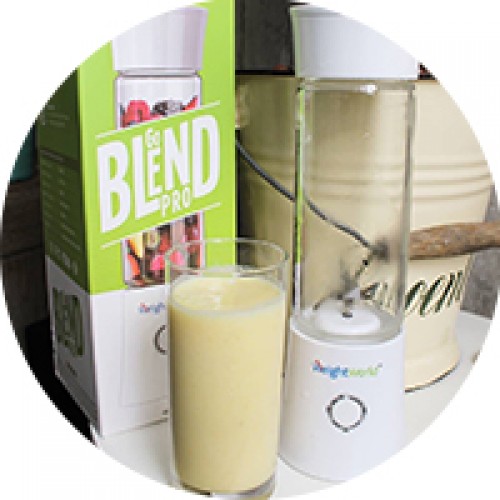 @tiffskitchenx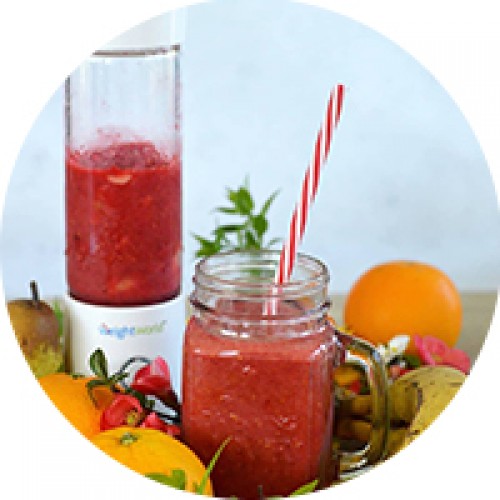 @healthy_yum_yum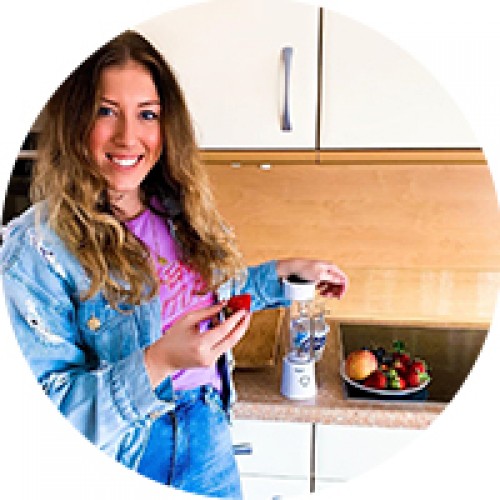 @justbyjennifer
Frequently bought together
+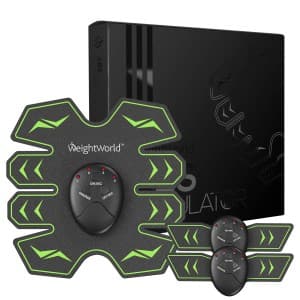 Customer Reviews
At WeightWorld we strive to offer the best possible customer service and we take great pride in the feedback we have received from our customers. All testimonials and reviews below are the experiences and opinions of WeightWorld customers. They should not be considered as health, medical or medicinal claims. They are no substitute for taking medical advice.
Outstanding

5
94.74% based on 113 Verified reviews

* Results may vary from one person to another.