All-Natural Supplements
GMP-certified and GMO-Free
Free UK delivery on orders over £40
Save on postage today
100% Customer Satisfaction
We offer a full 90-day money back guarantee
Exercise Vibration Plate
Device | Oscillating Workout Plate
£71.39
£119.99
You Save £48.60
Free Delivery

Buy now and earn 7 Comfort Points ?
Key Features
For muscle and weight management goals
Tone & strengthen muscle
15 minutes Session only
Remote control operation
Built-in Bluetooth speakers
5 Resistance bands included
Exclusive 2-year warranty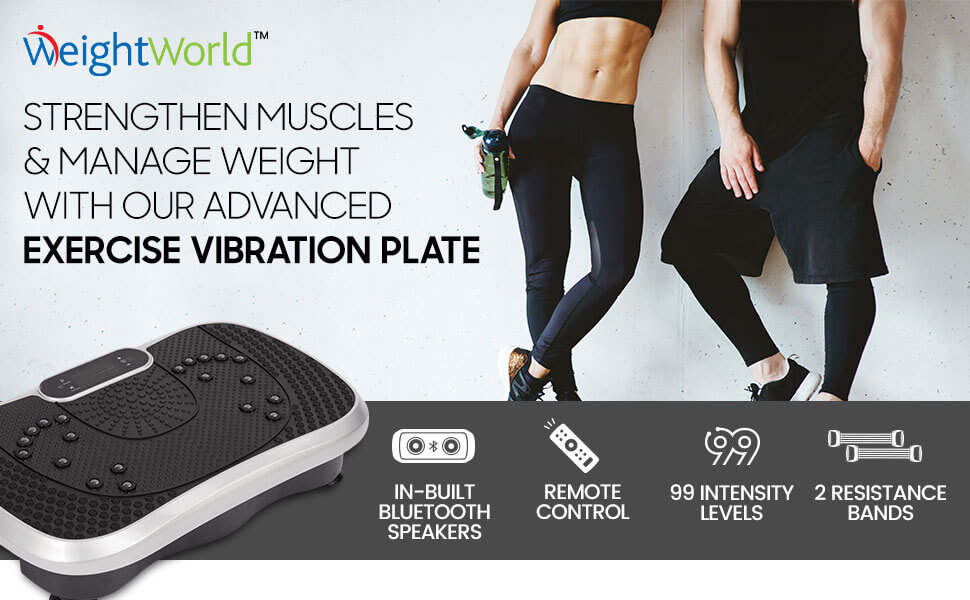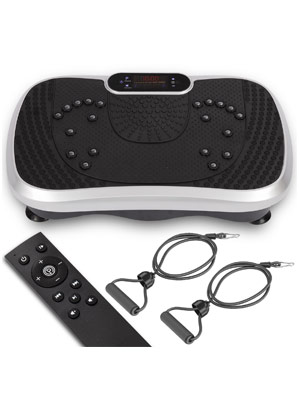 Exercise Vibration Machine
99 Level Intensity Full Workout Vibrating Plate for Home Workouts.
If you are like many of us and live the kind of busy life that doesnt have time for going to the gym, then you can benefit from a full body workout in no time from the comfort of your own living room with our Exercise Vibration Machine. This oscillating vibration plate device vibrates whilst you are on it, forcing your muscles to engage and helping you boost your muscle mass, cut back fat and enhance your core stability at the same time for a hollistic workout experience.
99 Levels Of Intensity
Remote Operation
Full Body Workout
Tones Muscles & Core
Targets Fat Mass

SPECIFICATIONS
Maximum Load: 120kg
Recommended Usage Time: 15 Minutes
Dimensions: 56 X 34 X 13.5 cm
Power Rating: 200W
Rated Voltage: AC 100V-240V / 60Hz
Remote Control
2* Resistance Bands
UK + EU Plug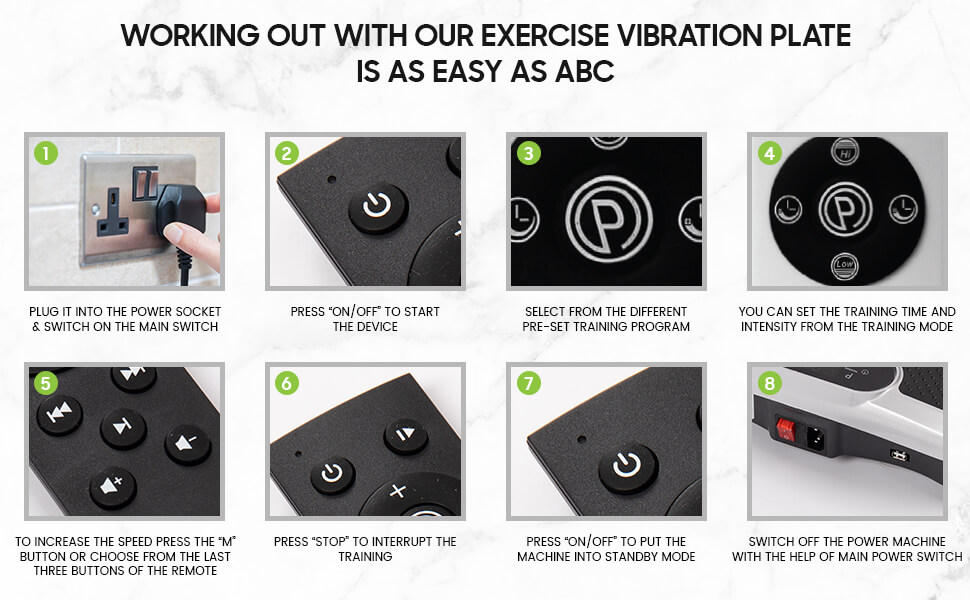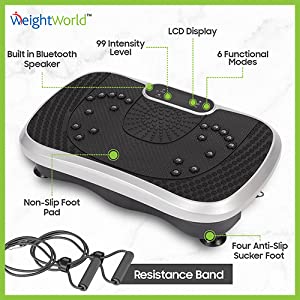 WW Exercise Vibration Plate
Get a full body workout from the comfort of your own home. This advanced plate facilitates a huge variation of poses that work to target individual muscle groups with sophisticated vibration technology that takes aim at fat and muscle.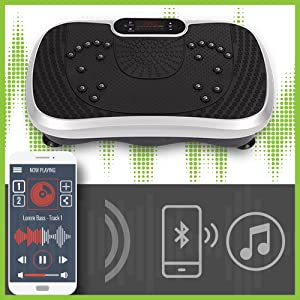 INTEGRATED BLUETOOTH SPEAKERS
Music and exercise go hand in hand, that is why our premium full body workout device comes with a built in Bluetooth speaker. That way you can pump out your favourite tunes whilst pumping your muscles at the same time.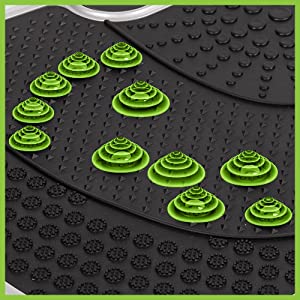 FITNESS + JOINT CARE
The passive nature of the vibration technology also makes it the ideal choice of machine for people looking to boost their fitness, whilst also rehabilitating from injury, or joint problems too. Lower level vibrations are good for building strength and stability.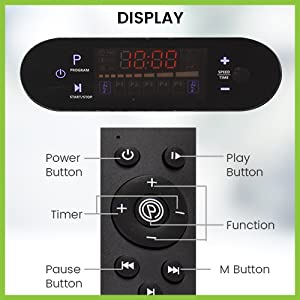 REMOTE CONTROL + LCD DISPLAY
No need to compromise your exercise by bending over and operating the machine manually whilst mid session. The Exercise Vibration Machine comes with a handy remote for seamless operation as well as a clear LCD display too.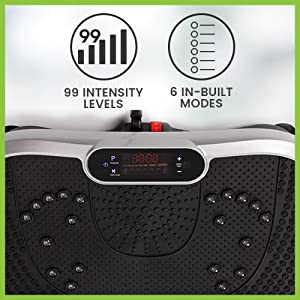 99 Intensity Levels + 6 In-Built Modes
Whether you are just dipping your toes into home exercise or are a fitness veteran, we have something for you with our Exercise Vibration Machine. 99 Levels of Intensity and 6 modes means you can tailor a workout plan that is specific to your needs.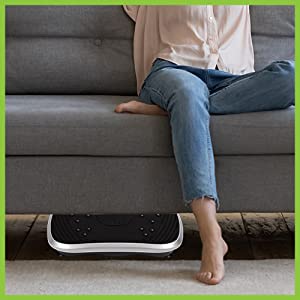 Sleek & Compact Design
Not too heavy or cumbersome and very compact, the Exercise Vibration Machine offers what other home workout equipment doesnt in that you don't need a whole room to keep it in. Sleek and compact, it is perfect to fit in the modern household.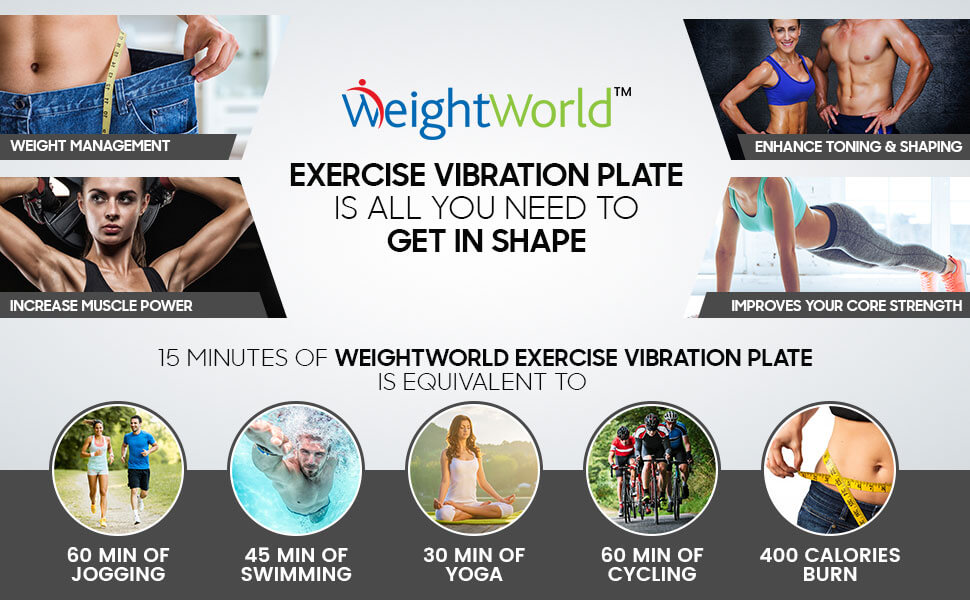 Frequently bought together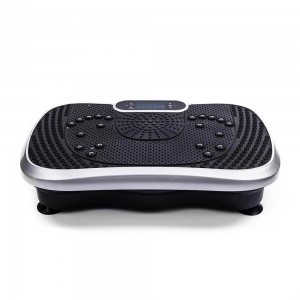 +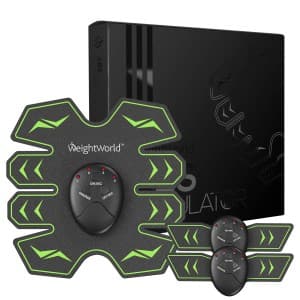 Customer Reviews
At WeightWorld we strive to offer the best possible customer service and we take great pride in the feedback we have received from our customers. All testimonials and reviews below are the experiences and opinions of WeightWorld customers. They should not be considered as health, medical or medicinal claims. They are no substitute for taking medical advice.
Outstanding

4.5
93.72% based on 222 Verified reviews

* Results may vary from one person to another.