Our price match promise
We will beat or match other retailers
Free UK delivery on orders over £35
Save on postage today
Customer Data Protection
Your data is safe and secure with us
Exercise Vibration Plate
Device | Oscillating Workout Plate
Overview
Experience a full body workout in just 15 minutes from the comfort of your own home with the Exercise Vibration Machine. The advanced exercise vibration plate works your legs, arms and core muscles simultaneously to strengthen & tone muscle, boost stability and manage excess weight.. This provides you with a workout that you can feel whilst moving or simply standing. With built-in Bluetooth audio function, 5 resistance bands, a handy remote control and a 2-year warranty, try the oscillating vibration platform today!
For muscle and weight management goals
Remote control operation
Built-in Bluetooth speakers
5 Resistance bands included
Exclusive 2-year warranty
£99.99
£109.95
You Save £9.96
Free Delivery on all UK orders over £35.

Buy now and earn 10 Comfort Points ?
What Is The WeightWorld Exercise Vibration Machine?
The WeightWorld Exercise Vibration Machine is an oscillating workout plate designed for home use. This powerful exercise plate uses whole-body vibrations to stimulate your muscles and is especially beneficial for your abs, legs, buttocks, hips, back and neck. As a result of the stimulations, you can easily reap multiple benefits which include: toning muscles, targeting fat and supporting your overall core body balance. Each session only requires 15 minutes per day.
Who Is This Device For?
To make it even better, the Exercise Vibration Machine is ideal for any type of exercise enthusiast! It works great whilst you exercise, such as when performing squats or press-ups, but is also ideal if you just want a simple workout without all the effort - you can just sit or stand on the device and still be making full use!
What's more, with its compact design, it's ideal for fast home use, and also features a handy remote control so you can easily select the settings of your choice. Additionally, the device features unique built-in speakers that are easy for you to connect via Bluetooth so that you can enjoy your own music whilst working out!
It even comes with a set of 5 resistance bands that come in 5 colours representing different tensile forces if you're really looking to make the most out of your workout! Each provides a workout level suitable for a variety of sports purposes like gym, yoga, and general training.
The bands offer a smooth and bright appearance and are made of premium natural latex material to provide superior durability. The resistance bands also come with an extended length of 600mm x 50mm to allow enough length for your total body extension to help with your legs, knees, hip and back exercise efforts.
The Exercise Vibration Machine should not be used by those who are using a pacemaker.
How Does it Work?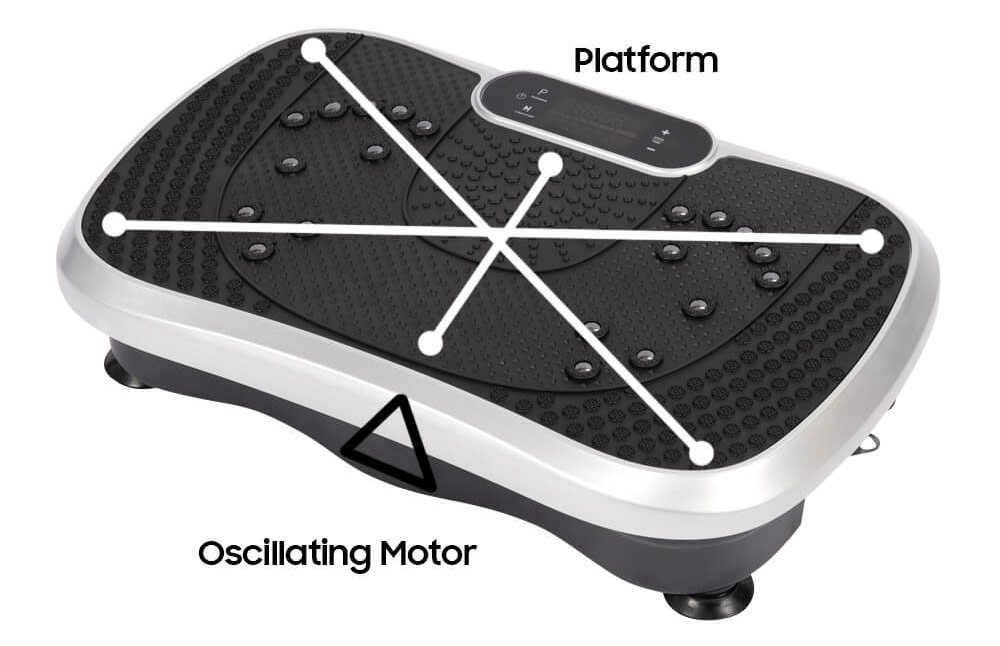 The WeightWorld Exercise Vibration Plate works to stimulate the muscles thanks to its oscillating vibration plate. When standing or sitting on the device, the vibrations work at a high (yet safe) frequency to transmit energy through the body. This helps the muscles to contract and relax in the same way as you would when exercising.
As a result, it's ideal if you're looking for a simple home workout or if you want to multi-task whilst using the device, just like when you're watching TV. The effects of the device can then also be amplified when performing exercises whilst on the plate and is very convenient if you're looking for a more intense full-body workout.
Directions
Before you begin using the device, make sure it's placed on a flat surface and you have plenty of room around you (at least 1 metre). Insert 2 x AAA Alkaline batteries into the remote control unit and attach the resistance bands if you'd like to use them - you can attach them by connecting the carabiner locks to the metal inserts that you'll find at the front lower side of the device (under the display).
Make sure that the carabiner clip is fastened by screwing the lock in place to ensure the clip does not come loose during use! You can also begin playing your music via the built-in speakers by connecting to it through a compatible Bluetooth device. Now you're ready to begin!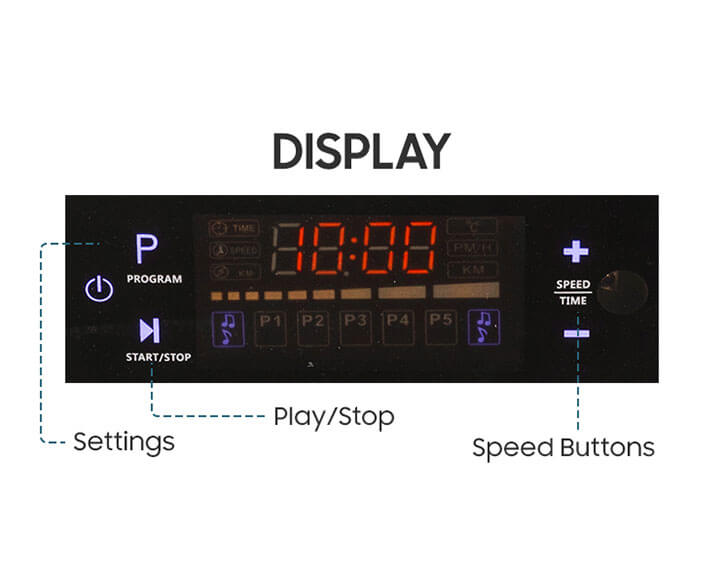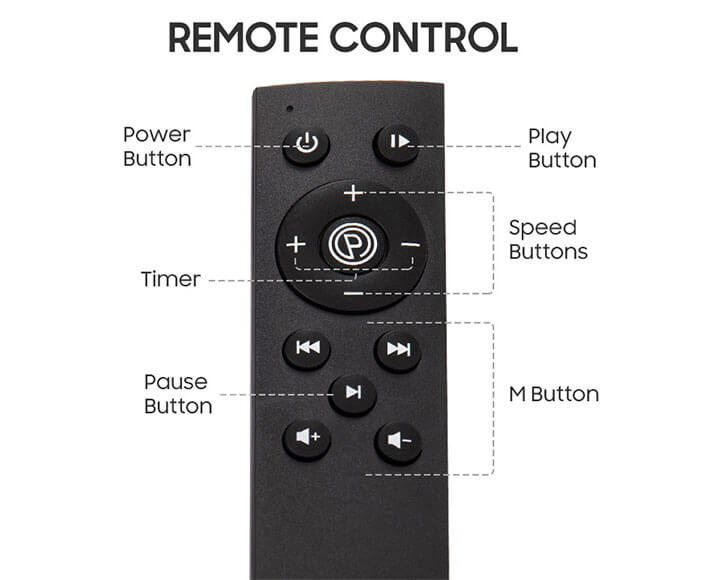 Plug the Vibration Exercise Machine into a power socket and switch on the main power switch. The LED display will then show "- - -". This signals the standby mode.
Now press the "On/Off" button to start the device. The display now shows "10.0".
With the programme selection button, you can switch between the different pre-set training programmes, which are marked with "P". Simply start the training after selecting the programme with the "Start" button. Time and intensity cannot be changed in the pre-set training programmes.

Pre-Set Training Programmes
Speed
Intensity Levels (Higher Number = Higher Intensity)
Changes every 10 seconds
P1
P2
P3
P4
S1
10
15
20
25
S2
30
25
40
45
S3
40
20
60
50
S4
50
30
80
85

In the training mode, you can set the training time and intensity yourself. To set the time, press one of the timer buttons (maximum 20 minutes possible). Start the training with the "Start" button. Now the intensity can be adjusted by the speed buttons "High" and "Low" during the workout.
To increase the speed, press the M button for speed up to 25/50/80 and the last three buttons for 30/60/90 in Manual Mode.
With the "Stop" button, you can interrupt the training.
With the "On /Off" button, you can put the device into standby mode after the training.
With the main power switch, you can completely switch off the Vibration Exercise Machine.
Suggested positions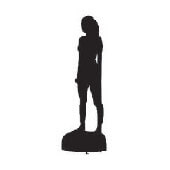 Whole Body Exercise
Stand on the plate with your feet shoulder-width apart. This will ensure that the vibrations pass through your whole body to support overall muscle tone and strength.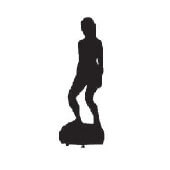 Squats
Stand on the plate with your feet shoulder-width apart and squat by bending your knees down to 90 degrees and hold. This is great for your legs and your core muscles.
Press Ups
Position your hands in line with your shoulders and perform press-ups. If you wish to exercise the muscles more, bend your elbows to 90 degrees (plank) and hold this position.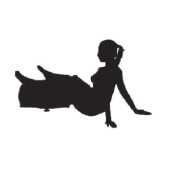 Lower Legs
Put your lower legs as shown on the plate with your hands supporting behind you on the floor. For a deeper exercise, raise your buttocks off the floor and press down on your calves.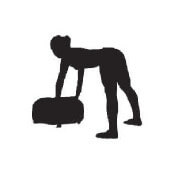 Waist bend
Position your legs wide apart, bend down at the waist and put your hands on the plate. Bend your elbows for a deeper exercise.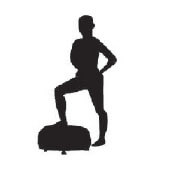 Single Foot
Put one foot on the footpad and the other on the floor. For a deeper exercise, lunge forward, placing more body weight on the plate.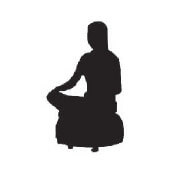 Sitting 1
Sit with your buttocks on the Exercise Vibration Machine. Sit comfortably, keeping your back straight.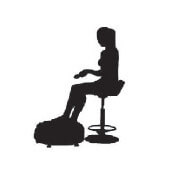 Sitting 2
Rest your legs on the device whilst sitting on a chair. This is a great way to ease tension and can help to support circulation in the legs.
Advice Before First Use
Consult the user manual for full advice before using the device. Always place the board on a flat surface and keep away from pets and children. We recommend that you don't use this plate if you've: recently undergone surgery, have sustained a severe injury to a muscle or bone, or are pregnant. Consult a doctor before use if you have any medical conditions.
Technical Specifications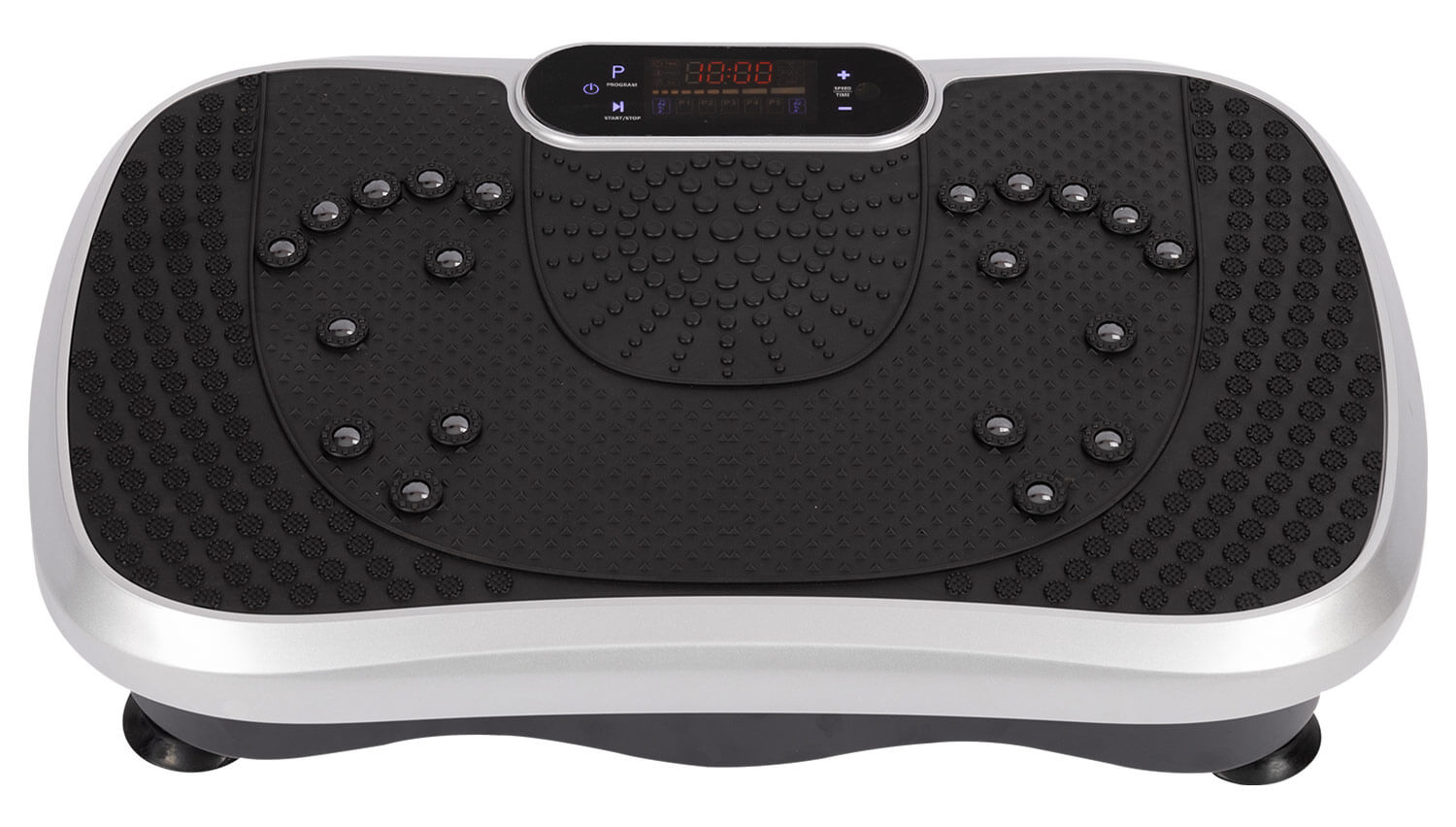 Rated Voltage: 220V-240V/50-60Hz
Rated Power: 200W
Rated Frequency: 50/60 Hz
Suggested Usage Time: 15 minutes
Max.Loading: 120KGS
Dimensions: 56 X 34 X 13.5 cm
Remote Battery: 2 x AAA
Frequently bought together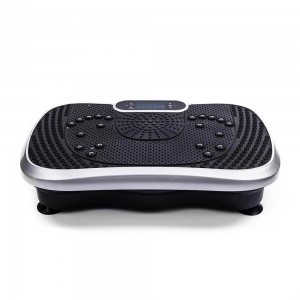 +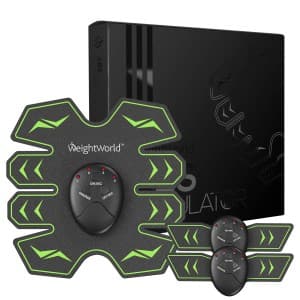 Customer Reviews
At WeightWorld we strive to offer the best possible customer service and we take great pride in the feedback we have received from our customers. All testimonials and reviews below are the experiences and opinions of WeightWorld customers. They should not be considered as health, medical or medicinal claims. They are no substitute for taking medical advice.
Outstanding

5
93.95% based on 42 Verified reviews

* Results may vary from one person to another.