All-Natural Supplements
GMP-certified and GMO-Free
Free UK delivery on orders over £40
Save on postage today
100% Customer Satisfaction
We offer a full 90-day money back guarantee
PressureX
Healthy Blood Pressure Support
Overview
We've all heard about the need to keep your blood pressure in check due to its effects on a number of physiological conditions. There are medicines to try keep your level high or to make it lower, and there are a number of lifestyle changes that can be made to help you. Whilst PressureX is not a treatment for blood pressure, it is a product intended to support you by using natural ingredients including carefully selected vitamins & minerals, in just the right amounts for the ideal balance.
Natural support for healthy blood pressure
For men and women of all ages
Contains Vitamin A, Magnesium and Iron
Just 2 capsules a day
Vegan friendly herbal food supplement
Vegan
Vegetarian
Expert Formula
Men & Women
Product that you are looking for is no longer available.
The Importance Of Healthy Blood Pressure
Blood pressure is the measure of the force of the blood pushing against the blood vessel walls. When the pressure gets too high it can put extra strain on your blood vessels, heart and other organs, such as the brain, kidneys and eyes. There are many factors that can affect blood pressure which can include stress, being overweight, alcohol, smoking, age and genetics.
Stress
Smoking
Obesity
Too much salt
Alcohol
Age
Genetics
Having an active lifestyle and diet is also considered to be very important to healthy blood pressure so you can try adding more exercise into your day and eating foods such as leafy greens, berries, oats and seeds. Another option to help you get these into your diet is to try a natural food supplement. These can help you easily add beneficial vitamins and minerals into your diet that you may be lacking, in order to help with your blood pressure levels.
How To Use
The PressureX capsules are easy to add into your daily routine; simply take 2 per day, before a meal. It is up to you which meal you take it with but we suggest taking your capsules around the same time each day. Each bottle contains 60 capsules so if taken correctly, will last for 30 days.
PressureX Active Ingredients
This premium supplement has been created using an exclusive combination of 5 key active ingredients that can be found in their precise quantities in each and every PressureX capsule.

Grape Seed Extract
Grape Seed Extract - Grapes have been popular since the Ancient Egyptian times but it's only recently that the health benefits of grape seed extracts have been discovered. It has been studied regarding Grape seed extract and the cardiovascular system and the the link between this ingredient and blood pressure. For more on this research, click here.

Hawthorn Extract
Hawthorn Extract - Also known as Thornapple, May-tree, Whitethorn or Hawberry, the Hawthorn Berry is traditionally native to Europe, Asia and North America. It has been used for centuries to help with cardiovascular health and has been studied in regards to the potential link between Hawthorn and blood pressure. For more, click here.

Magnesium
Magnesium - This crucial mineral is said to be involved in over 300 biochemical reactions in the body. Magnesium is also known to play a role in the process of cell division and has been linked to healthy blood pressure. According to research high levels of magnesium found in supplements can have an effect on blood pressure. Click here for more.

Iron
Iron - This essential mineral is very beneficial for the body for many different reasons. Iron can be useful for the health of the blood and heart as it is known to contribute to the normal formation of red blood cells and haemoglobin. It also known to contribute to normal oxygen transport, making it useful for the blood.

Vitamin A
Vitamin A - As a vitamin on its own, Vitamin A can be very good for the body. This is because it said to contribute to the normal function of the immune system as well as to the maintenance of normal skin. It is also great when used alongside Iron as it known to contribute to normal iron metabolism.
Natural Supplement
There are no known side effects to take PressureX due to it being a natural food supplement. Before taking, we always suggest reading the ingredients to check for any personal allergies. This supplement is not intended for those under the age of 18.
Frequently bought together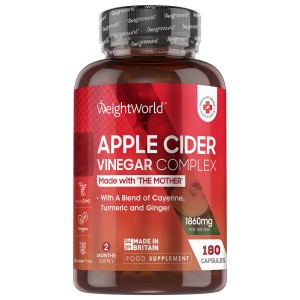 +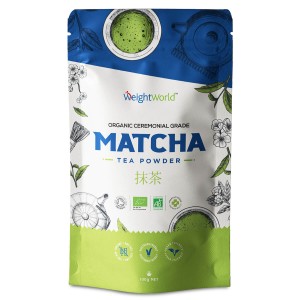 Matcha Tea
100 g Powder | Organic, Ceremonial Grade Japanese Matcha Powder
£9.95
Customer Reviews
At WeightWorld we strive to offer the best possible customer service and we take great pride in the feedback we have received from our customers. All testimonials and reviews below are the experiences and opinions of WeightWorld customers. They should not be considered as health, medical or medicinal claims. They are no substitute for taking medical advice.
Outstanding

4.5
85.39% based on 88 Verified reviews

* Results may vary from one person to another.