Our price match promise
We will beat or match other retailers
Free UK delivery on orders over £40
Save on postage today
Customer Data Protection
Your data is safe and secure with us
Super Guarana
Revitalising Amazon Fruit Powder
Overview
Fatigue, tiredness, and exhaustion - feelings we all wish we could replace with a sense of energy, vigour and drive! When we're super busy or powering up for a workout, don't we all think about reaching for a chemical filled energy or sports drink? To balance that temptation, you can now enjoy Super Guarana Powder, a natural and organic energiser that's perfect for you to blend into smoothies, juices, and even sweet snacks.
Steady, reinvigorating energy boost
Guarana has more caffeine than coffee
Enriched with vitamins and minerals
Highly adaptable to different recipes
Naturally sweet, fruity flavour
Suitable for vegetarians and vegans
You can take a truly holistic approach to satisfying your energy needs by mixing Super Guarana Powder into various aspects of your diet and lifestyle. This fruit, already a beloved favourite across the Amazon basin, is ideal for those looking to aid their mental acuity, physical power, sense of motivation and personal fitness. By taking advantage of one of Nature's most potent invigorating compounds, you can avoid turning to artificial substitutes ever again and get on the road to a healthier way of life.
Product that you are looking for is no longer available.
Precious Guaranà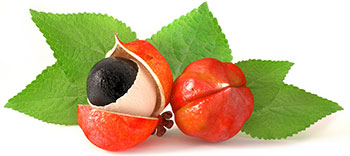 The Guaranà fruit is named after the Guarani people, who are native to the Amazon rainforest. Half of all the world's living species are found in this rich environment, as well the hundreds of thousands of indigenous people who still make the rainforest their home, and whose love for the fruit led to it becoming a popular ingredient to the general population. It's understood that teas and hot drinks were traditionally used to consume it, often used during periods of fasting to supplement energy levels. Nowadays, it's become a cult favourite in carbonated drinks and sweets across South America, popular for its natural, fruity sweetness and energising capabilities.
What Guarana Can Give to You
The scientific community has begun to hone its attention onto this ancient traditional stimulant for one reason - caffeine levels that can reach up to four times higher than coffee beans. Caffeine is a regular component of so many of our days, considered to be vitally helpful in advancing a sense of mental acuity, physical stamina, metabolism and digestion. Fitness enthusiasts often use it both to promote better physical performance, in addition to as a thermogenic factor, to boost lipid metabolism.
Guaranà fruit allows you to enjoy a potently natural form of this incredibly popular stimulant, in a form that's pure of the unnecessary additives or sugars found in modern drinks. There's also an increasing understanding that there are other, unique combinations of compounds to be found in Guaranà, that boost its capabilities to give you an all day slow release of energy. Many of these are other xanthines, including tannins, catechins, and procyanidins. Furthermore, recent research into the consumption of Guaranà fruit extracts by people local to the Amazon basin found strong links to both lower cholesterol and waist circumference.
Super Guarana Powder's Extra Powers
This powder is also enriched with key Vitamin B1, which is known to contribute to the reduction of tiredness and fatigue, and normal energy-yielding metabolism. You can also enjoy the benefits of three valuable minerals. Calcium is known to contribute to normal muscle function, and the maintenance of normal bones; phosphorus to healthy cell membranes; potassium is understood to help the nervous system.
Mental acuity
Physical endurance
Lipid metabolism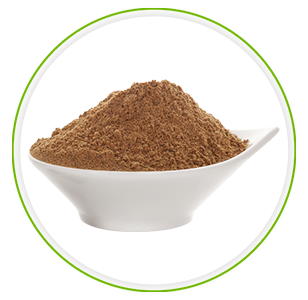 Positive motivation
Managing weight
Cholesterol
Super Guarana Powder - A Sublime Source
The powder gives you the opportunity to blend this fruit's stimulating capabilities into your smoothies, juices and desserts. Ideal for those looking for versatility and experimentation, and enjoy taking part in a healthy lifestyle, it can be mixed with all manner of foods to make all manner of nutritious and delicious dishes. Super Guarana Powder contains only pure, organic guarana powder: it's suitable for vegans, vegetarians, and is 100% free of harsh chemicals. We recommend using one spoon in each serving, and up to three each day. This product is not intended for those who are breastfeeding or pregnant, or those who have a caffeine sensitivity or intolerance.
Customer Reviews
At WeightWorld we strive to offer the best possible customer service and we take great pride in the feedback we have received from our customers. All testimonials and reviews below are the experiences and opinions of WeightWorld customers. They should not be considered as health, medical or medicinal claims. They are no substitute for taking medical advice.
Outstanding

4.5
82.67% based on 14 Verified reviews

* Results may vary from one person to another.