Delivery Notice: Due to Royal Mail strike action on 30th November 2022 and 1st December 2022, please expect delays in delivery times. We appreciate your understanding.
Our price match promise
We will beat or match other retailers
Free UK delivery on orders over £40
Save on postage today
Customer Data Protection
Your data is safe and secure with us
Vitamin B12
1000mcg 400 Tablets | Ideal For Fatigue and Inner Defences
Buy 1

£11.99

£14.99

£0.03 / Tablet

Buy 2

£21.58

£23.98 You Save 10%

£0.03 / Tablet

Buy 3

£28.77

£35.97 You Save 20%

£0.02 / Tablet
Key Features
Helps to reduce tiredness and fatigue
Helps the normal function of the immune system
Enables normal energy-yielding metabolism
100% pure Methylcobalamin
High strength 1000mcg one-a-day tablets
400 easy-to-swallow tablets - 1+ year supply
Made in Great Britain
Vegan
GMP
Gluten-free
GMO Free
WeightWorld Vitamin B12 Tablets
Your body needs Vitamin B12 to function properly. Having enough Vitamin B12 is essential for your brain, nerves, and blood cells to do their jobs. This vitamin also promotes an energy-yielding metabolism, meaning that you will have more energy. WeightWorld high-potent vitamin B12 Supplement delivers 1000mcg of vitamin B12 in each serving. Each serving of our Vitamin B12 supplement contains 1000mcg of 100% pure Methylcobalamin. Never feel tired and exhausted again with these high-potency and affordable tablets
What Are The Main Benefits & Ingredients?
WeightWorld's Vitamin B12 supplement is a natural, powerful and affordable solution that helps you stay fit and active and boosts your energy levels. Our supplement contains B12 which works to boost immunity, contributes to normal energy-yielding metabolism, and plays a role in the formation of red blood cells. Also, the b12 vitamin contributes to the normal function of the immune system & psychological function. Looking for immunity vitamins to get all charged up? Take our vitamin b12 tablets 1000mcg for better energy levels and brain health. Our ingredients are sourced naturally, and they're suitable for vegetarians.
Why Should you take Vitamin B12 Tablets?
If you don't have a balanced diet or you avoid eating animal products that contain natural B12, taking Vitamin B12 supplements will boost your overall wellness.
There are also special circumstances when your body may need extra amounts of Vitamin B12. Our supplements are ideal for pregnant or breastfeeding women as Vitamin B12 and folate support fetal development. They are also crucial for older adults who cannot consume enough Vitamin B12 due to a loss of appetite.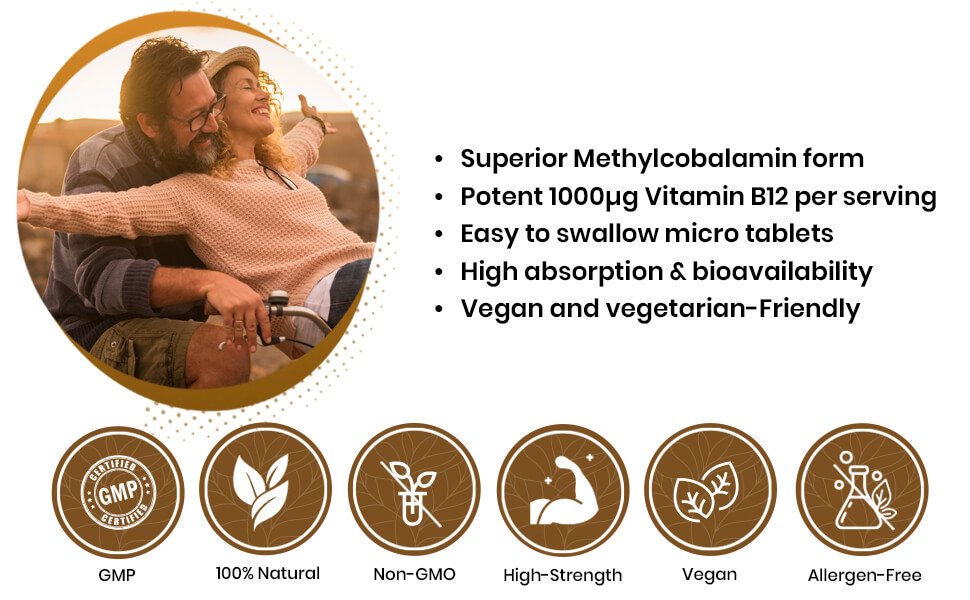 100% Pure Vegan B12 Supplement
Vitamin B12 is usually found in meat and other dairy products; it is not viable for vegans or vegetarians. Some animal products such as fish, meat, and dairy contain this vitamin, and it can also be manufactured synthetically. Our vegan B12 tablets are 100% vegan and vegetarian-friendly. So, if you're a vegetarian or a vegan, you can still get enough nutrients. Our one-a-day tablets provide you your daily dose of vitamin B12, so your body gets the nutrients it needs to tackle the day with confidence.
About WeightWorld
Launched way back in 2005 by a British grown family. With over 15 years of experience in health and wellness supplements, we have dedicated ourselves to sourcing the highest quality natural ingredients. We create UK Made, GMP certified products aimed at promoting a healthier body & mind for you and your family.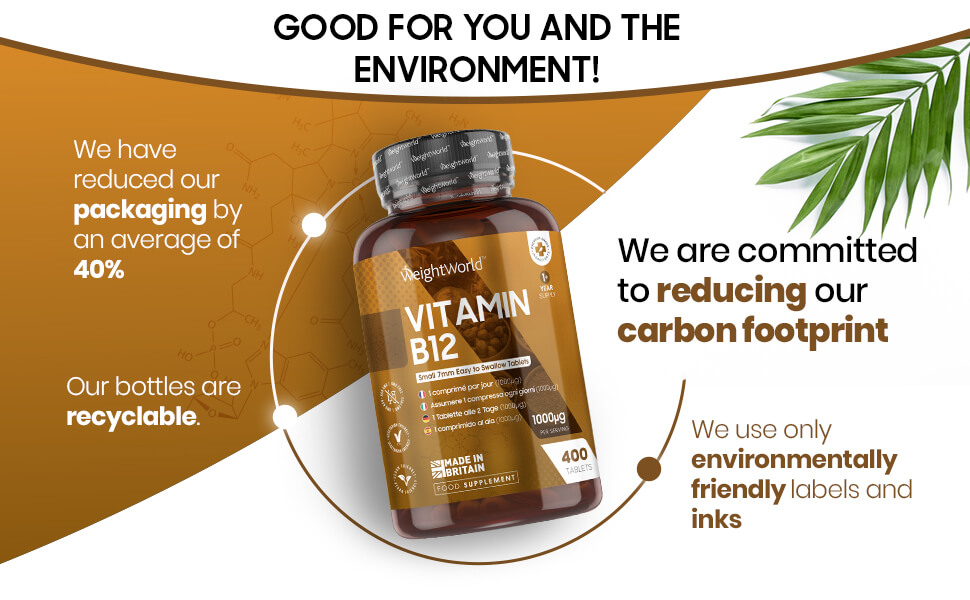 Note: This product is only suitable for adults. Individuals younger than 18 should not take these supplements without consulting with a healthcare practitioner.
Full List Of Ingredients
Ingredients: Vitamin B12 (as Methylcobalamin), Bulking Agents: Microcrystalline Cellulose and Dicalcium Phosphate, Anti-Caking Agents: Magnesium Stearate and Silicon Dioxide.
Dosage
Take one tablet daily, preferably with a meal, or as directed by your healthcare practitioner.
Why should I take B12 and why is it important?
Vitamin B12 is essential for your body to function at its best. B12 boosts energy, is great for the brain and even helps bolster your inner defences. Vitamin B12 is especially important for vegans due to the lack of B12 in their diet and for pregnant/breastfeeding women to support fetal development.
Are there any side effects?
We pride ourselves on using all-natural ingredients in our products which means there are no known negative side effects and you can have peace of mind when using them.
What if it doesn't work for me?
We are confident that you will love our products, but we also understand that everybody is slightly different and may not feel the effects in the same way. We value our customers and want to make sure that they are 100% happy with their purchase which is why we offer our full money-back guarantee! If it doesn't work for you, we will refund you for your order!
Frequently bought together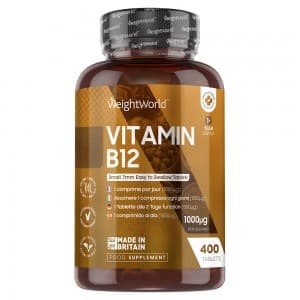 +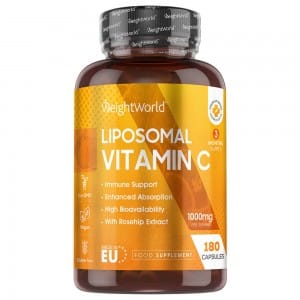 +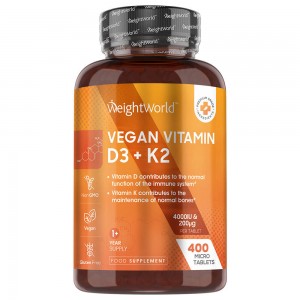 Customer Reviews
At WeightWorld we strive to offer the best possible customer service and we take great pride in the feedback we have received from our customers. All testimonials and reviews below are the experiences and opinions of WeightWorld customers. They should not be considered as health, medical or medicinal claims. They are no substitute for taking medical advice.
Outstanding

4.5
93.41% based on 81 Verified reviews

* Results may vary from one person to another.