Our price match promise
We will beat or match other retailers
Free UK delivery on orders over £40
Save on postage today
Customer Data Protection
Your data is safe and secure with us
Vitamin C & Zinc Capsules
Natural Wellbeing Supplement
Overview
Naturally help look after your wellbeing with WeightWorld's Vitamin C & Zinc Capsules! This all-natural supplement combines a premium 160mg of Vitamin C as well as 5mg of Zinc to help take care of all your wellbeing needs. Both of these elements are known to contribute to the normal function of the immune system and Zinc itself is ideal for the maintenance of normal bones, vision, hair, and nails. Also enriched with Vitamin B12 and Iron, save yourself the hassle of having to buy separate supplements and feel double the benefits with these easy to take capsules today!
Vitamin C for the normal function of the immune system
Ideal for normal cognitive function
Zinc for the maintenance of normal bones, vision, hair, & nails
Turmeric, Ginger & Vitamin B12
With 14mg Iron to contribute to the reduction of tiredness & fatigue
120 capsules for a 2 month supply
Vegan
GMP
Expert Formula
GMO Free
Product that you are looking for is no longer available.
What Is Vitamin C & Zinc?
This natural capsule supplement consists of a natural source of premium Vitamin C and Zinc to provide you with multiple benefits in just 1 supplement. Vitamin C and Zinc combine together to contribute to the normal function of your immune system whilst Zinc is also ideal for the maintenance of normal bones, vision, hair, & nails. Usually, these 2 elements are often sold separately but here at WeightWorld we've done the hard work for you and cut out the hassle of having to buy multiple supplements. Feel all the benefits of this multi ingredient blend with these high quality capsules now!
Key Ingredients & Benefits
In each and every capsule, you'll find a fantastic multi ingredient blend to naturally cover all your wellbeing needs. Seeing as Zinc isn't produced naturally by our bodies, we have to look to supplements or our food to source this essential mineral. These capsules do just that, packing in 5mg of Zinc along with 160mg of Vitamin C that can help to maintain the normal functioning of your immune system.
Not only that, you'll also find a potent 14mg of iron as well as a unique blend of turmeric, ginger and Vitamin B12 in each serving. Vitamin B12 is particularly important, contributing to normal cognitive function and, along with iron, is also known to contribute to the reduction of tiredness and fatigue to keep you feeling on the top of your game! Ultimately, these capsules are a convenient and affordable way to ensure you get all the essential elements you need without any fuss!
Who Is It For?
If you're looking to maintain your normal immune functions or if you're looking for a natural supplementation of Zinc then we're here for you! This supplement provides you with double the benefits of both of these elements in each serving and is easy to swallow. This supplement seamlessly fits into whatever dietary requirements you may have thanks to it being vegan-friendly, non-GMO and free from gluten.
How To Use
Simply take 2 capsules daily. It is up to you when you decide to take both of the capsules, but we recommended taking alongside a main meal and a glass of water to get the most out of the supplement. Made with natural premium ingredients, there are no known side effects of this supplement. Please check the full list of ingredients before consuming or consult with your doctor to avoid any personal allergens.
Full Ingredient List
Vitamin C (Ascorbic Acid), Vitamin B12 (Cyanocobalamin), Iron (Ferrous Fumarate), Zinc (Zinc Citrate), Selenium (L Seleno Methionine), Vitis Vinifera (Grape Seed) Extract, Zingiber officinale (Ginger Root) Extract, Allium sativum (Black Aged Garlic) Extract, Vaccinium subg. Oxycoccus (Cranberry) Extract, Curcuma Longa (Turmeric) Extract, Rosa Canina L. (Rosehip), Acidophilus Powder, Bulking Agent: Brown Rice Flour, Capsule Shell: HydroxyPropyl MethylCellulose, Anti-Caking Agent: Magnesium Stearate.
Frequently bought together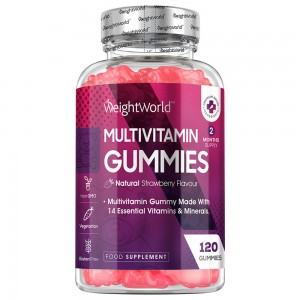 +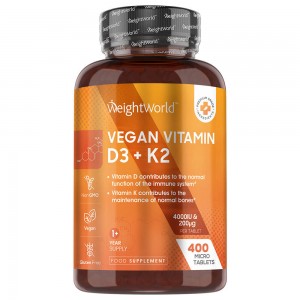 Customer Reviews
At WeightWorld we strive to offer the best possible customer service and we take great pride in the feedback we have received from our customers. All testimonials and reviews below are the experiences and opinions of WeightWorld customers. They should not be considered as health, medical or medicinal claims. They are no substitute for taking medical advice.
Outstanding

4.5
90.77% based on 25 Verified reviews

* Results may vary from one person to another.