Delivery Notice: Due to Royal Mail strike action on 30th November 2022 and 1st December 2022, please expect delays in delivery times. We appreciate your understanding.
Our price match promise
We will beat or match other retailers
Free UK delivery on orders over £40
Save on postage today
Customer Data Protection
Your data is safe and secure with us
Vitamin D3 4000IU + K2 200mcg
400 Tablets | Vegan D3+K2 Supplement for Men & Women
Buy 1

£16.99

£19.99

£0.04 / Tablet

Buy 2

£30.58

£33.98 You Save 10%

£0.04 / Tablet

Buy 3

£40.77

£50.97 You Save 20%

£0.03 / Tablet
Key Features
4000IU D3 + K2 MK7 - High Strength Tablets
D3 Supports immunity in Men & Women
K2 MK7 for normal bone function
Vitamin K2 increases absorption of Vitamin D3
Powerful 4000iu of Pure D3 in each serving with 200mcg K2
1 Tablet a day fills the daily sunlight requirement
400 Tablets of D3 to maintain its levels throughout the year
GMP
Gluten-free
Vegan
GMO Free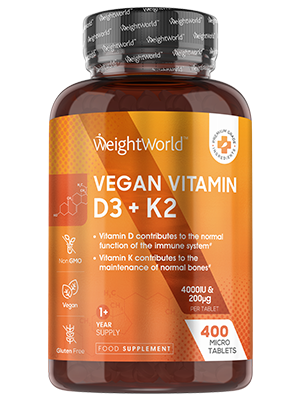 Vitamin D3 With K2 Tablets - 400 Tablets
Premium Vitamin Supplement For Immunity, Bones & Skin Health
Experience the natural benefits of our concentrated Vitamin D3 formula for supporting your bones, skin & immune functions on a day to day basis. Our non GMO, veggie friendly formula also contains a serving of Vitamin K2 in every single tablet too. This is to help your body more effectively absorb the supplement so that you can recieve the most benefits whenever you take this supplement. Enjoy a 1+ year supply with just one bottle.
Pure Vitamin D Formula
With Vitamin K2 for Absorption
Max Strength 4000IU per Tablet
Support For Bones, Skin & Immune
1+ year supply

WeightWorld
With more than 14 years of experience formulating the best wellness solutions for our beloved customers, WeightWorld is the name you can trust! Our mission is to provide the highest quality supplements to help people achieve their personal goals. Whether you want to lose weight, gain weight, or embrace a healthy lifestyle, we're here for you!
Why WeightWorld's Vitamin D3 and K2 Tablets?
In need of a solution to look after your bones and the normal function of your immune? The Vitamin D3 + K2 Tablets provide you with a unique combination of Vitamins D3 and K2 that work together to naturally support the maintenance of normal bones and the normal functioning of your immune. With a potent 4000iu of D3 & 200µg of K2 in each serving, and by taking just 1 tablet daily, enjoy this premium supplement to give your bones and immune system a natural boost today!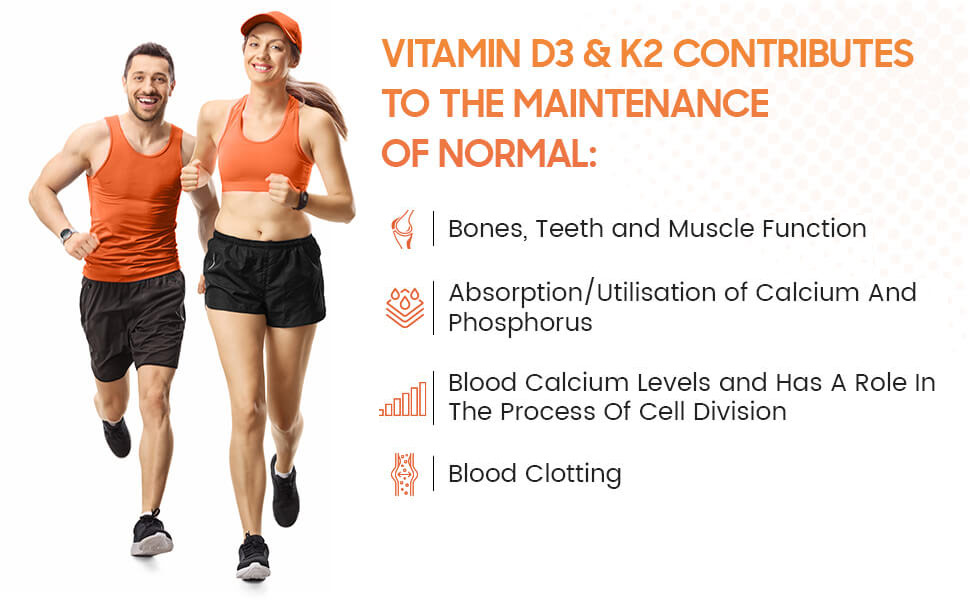 What Are The Main Benefits & Ingredients?
If you're one of the many people who struggle to get the sun exposure needed to produce adequate amounts of vitamin D, then these tablets are ideal for you. The WeightWorld's D3 + K2 tablets contain a high-strength 4000iu of natural vitamin D3 that provides a perfect alternative source of natural vitamin d and the added K2 MK7 increases the absorption of Vitamin D. Getting enough vitamin D is important for the normal functioning of your immune as well as the maintenance of normal bones.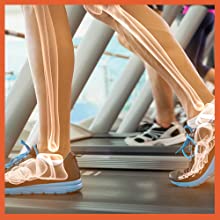 STRONG BONES
Vitamin D is commonly known for the effect that it has for bones in the body. Vitamin D helps to increase the production of Calcium in the body. Calcium is the building block mineral in the creation of bone tissue. This means that Vitamin D can help your body better build and repair bone.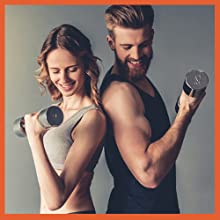 MUSCLE HEALTH
Among other things, Vitamin D is known to contribute to normal muscle function, aiding in the performance, growth and repair of muscles so that you have a formula that works to both care for bones and the muscles that allow those bones to move and be mobile.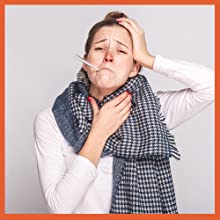 IMMUNITY
Vitamin D is also great for the immune system too. Vitamin D is known to contribute to a normal functioning immune, which helps you to feel healthy and keep you protected from your environment on a day to day basis.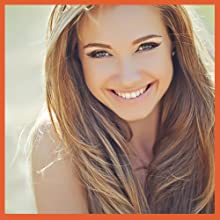 SKIN HEALTH
Getting the right amount of Vitamin D into your body is also essential for if you want to maintain glowing, healthy looking skin. Vitamin D works to both balance the appearance of skin and also the movement of chemicals and oils in and out for the benefit of your beauty and skin health at the same time.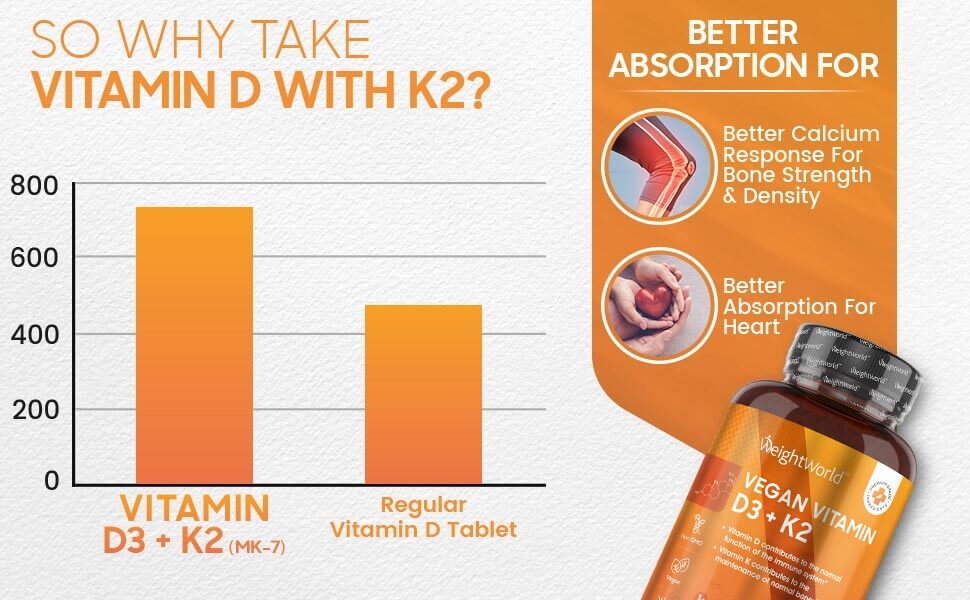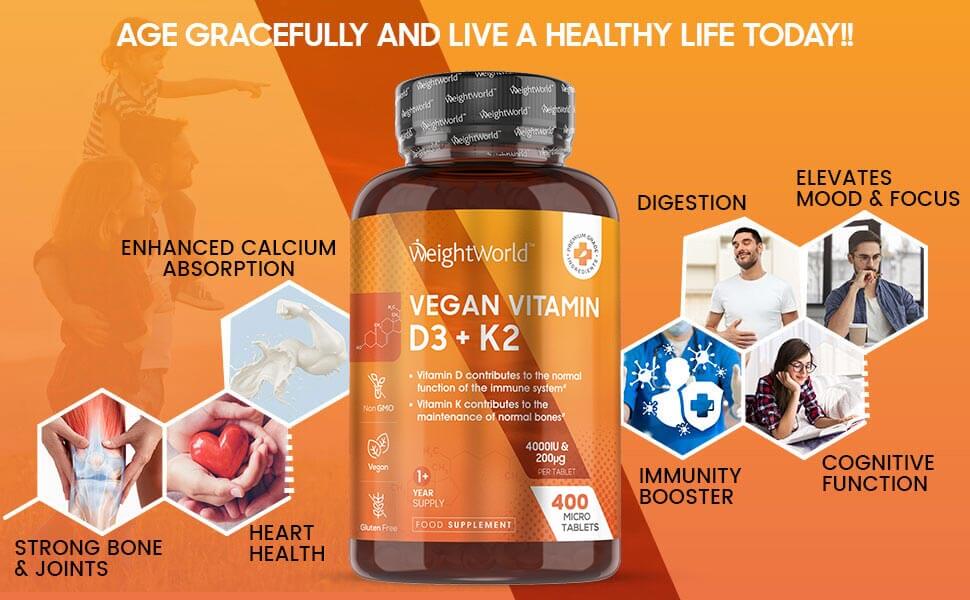 GIVE YOUR BODY WHAT IT'S MISSING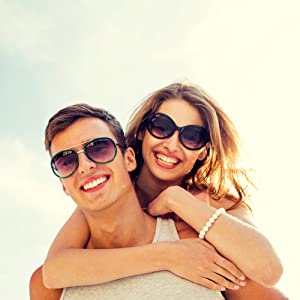 THE MODERN LIFESTYLE ISSUE
The modern lifestyle, filled with work, activity, sedentary behaviour and childcare for the parents among us,can take its toll on the body. This is why having a steady and consistent intake of Vitamins is essential for keeping us healthy and feeling our best. Our Vitamin D formula is ideal for helping you fulfill this goal and maintain the best standard of health you can
OUR DIFFERENCE
400 MICRO TABLETS
NO PERSERVATIVES
ADDITIVES FREE
FILLERS FREE
NON-GMO
GLUTEN-FREE
GMP
Vegetarian
A PURPOSEFUL PAIRING - Vitamin D3 + K2
The reason why it is great to pair Vitamin D with Vitamin K2, is because the addition of K2 helps your body better absorb Vitamin D. This means that you have a greater potential to absorb every last milligram of Vitamin D for an enhanced benefit to your immune system, skin, bones and muscles too.
Frequently bought together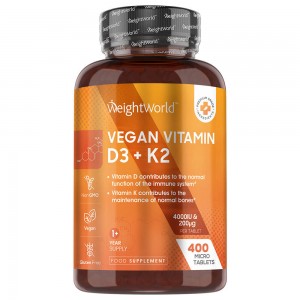 +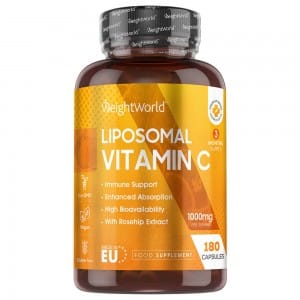 Customer Reviews
At WeightWorld we strive to offer the best possible customer service and we take great pride in the feedback we have received from our customers. All testimonials and reviews below are the experiences and opinions of WeightWorld customers. They should not be considered as health, medical or medicinal claims. They are no substitute for taking medical advice.
Outstanding

5
94.56% based on 179 Verified reviews

* Results may vary from one person to another.