Our price match promise
We will beat or match other retailers
Free UK delivery on orders over £40
Save on postage today
Customer Data Protection
Your data is safe and secure with us
Winter Bundle
Combo | Energising Powder Supplement Set
Overview
Naturally boost your general wellbeing with the Winter Bundle! This exclusive bundle comes with 3 nourishing and energising superfood supplements to naturally cleanse your body. Coming in a powder form, these 3 products can be made into delicious and convenient warm beverages (including hot chocolate!) making them ideal if you're on a diet and want to treat yourself at the same time! Take your daily routine to the next level with these purifying detox powders for a natural energy boost when you need it most!
Chocolate Detox, Detox Tea, & Matcha Tea
Delicious warm beverages
For a natural energy boost
Quick & easy to make
Natural cleansing sensation
Suitable for vegans & vegetarians
Notify me when this product is back in stock
Great! We'll notify you when this product comes back in stock.
You have already subscribed for this Email Address.
What Is The Winter Bundle?
Including 3 nourishing and energising superfood supplements, this bundle is perfect for a general wellbeing boost. Consisting of all-natural formulas, these supplements are a convenient and ideal way to top up your natural energy levels. All 3 products provide you with a selection of delicious warm beverages, with each one providing their own benefits for you and your body.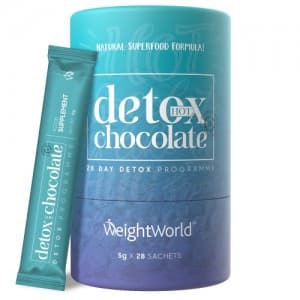 Chocolate Detox
Detox Hot Chocolate combines the delightful flavour of hot chocolate with the powerful capabilities of natural superfoods. Feel the benefits of this light and nourishing 25-calorie formula to naturally purify your body that can help you feel fresh and energised - just by drinking one delicious hot chocolate a day!
Active Ingredients: Rich Natural Cocoa, Panax Ginseng, Green Tea Extract, L-Carnitine, Garcinia Cambogia Extract.
Other Ingredients: Stevia, Calcium.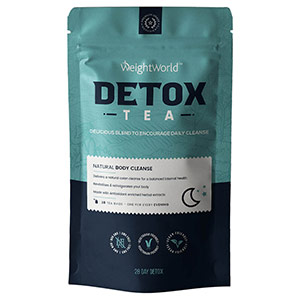 Detox Tea
Alternatively, Detox Tea is an all-natural purifying tea that's a tasty alternative to bitter supplements! This supplement is designed to naturally cleanse your body from the inside out to support your weight management efforts. With a delicious combination of herbal extracts, experience an energising sensation and a natural nutritional boost with this convenient tea to keep you active!
Active Ingredients: Green Tea (40%), White Tea (20%), Aniseed (10%), Nettle Leaves (10%), Dandelion Root (8%), Lemon Verbena (5%), Burdock Root (5%), Spearmint (2%).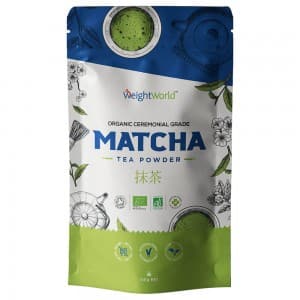 Matcha Tea
Lastly, Matcha Tea is a premium pure matcha powder to provide you with a natural energising sensation. Perfect for both drinking and baking, this supplement can also naturally boost your immune system and helps you manage natural energy levels. Matcha Tea is a great option for those who are looking for a more powerful energy boost but without the sugary calories of energy drinks or the well-known crash of coffee!
Active Ingredient: 100% Pure Matcha Powder
How To Use The Winter Bundle
You've got the pick of the bunch in this Winter Bundle! To get the most out of each of the supplements in your Winter Bundle, here's what you need to do to meet your requirements:
Chocolate Detox:
If you're after a tasty treat whilst on a diet then Chocolate Detox is for you! To use, simply mix 1 sachet (5g) of the hot chocolate powder with 120ml of hot (not boiling) water. Mix until the powder has dissolved and enjoy! Have 1 sachet per day, either in the morning or the evening for the full 28 day detox period.
TOP TIP: Our hot chocolate contains a natural sweetener, but if you want an extra sweet touch, we recommend adding some coconut sugar or xylitol, instead of regular sugar.
Detox Tea:
If you need a hand with your weight management efforts, Detox Tea is for you! To use, take your cleansing tea bag and pop it into your mug. Pour near-boiling water into the cup and then leave the tea to diffuse for around 5 minutes. It's recommended that you drink this tea every evening to feel the appetite management benefits of the Detox Tea!
Matcha Tea:
If you're looking for a powerful natural energy boost without the sugary calories of energy drinks or the well-known crash of coffee, give Matcha Tea a try! Being a powder, you can make your Matcha Tea by simply adding a half or full teaspoon (you can add a little extra if you want a bit more taste) to nearly boiling water and stir. There's no need to add milk or sugar - it really is that easy!
BONUS:Alternatively you can make your matcha following the traditional Japanese method using a matcha bowl and bamboo whisk and using the optimal temperature of water of 70-80 degrees. Due to the powdered form, you can also easily use it in a latte or smoothie as well as in baking and cooking. Popular favourites include vibrant and colourful matcha cookies, cakes and even ice creams!
Advice
All 3 supplements within the Winter Bundle are made to a high quality using natural ingredients and therefore have no known side effects. If you have not used any of these products before, we suggest reading through the full list of ingredients to check for any personal allergens. If you are pregnant, breastfeeding or on any medication we recommend that you consult with your doctor before use. These supplements are not intended for those under the age of 18.
Frequently bought together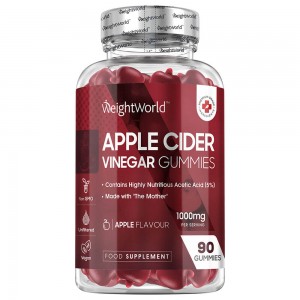 +
Sale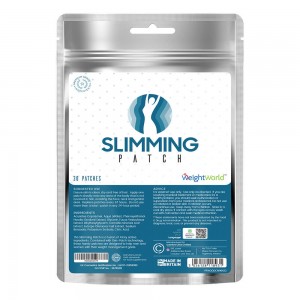 Customer Reviews
At WeightWorld we strive to offer the best possible customer service and we take great pride in the feedback we have received from our customers. All testimonials and reviews below are the experiences and opinions of WeightWorld customers. They should not be considered as health, medical or medicinal claims. They are no substitute for taking medical advice.
Outstanding

5
50.00% based on 1 Verified reviews

* Results may vary from one person to another.