Our price match promise
We will beat or match other retailers
Free UK delivery on orders over £40
Save on postage today
Customer Data Protection
Your data is safe and secure with us
Bio Culture Complex
60 Capsules | Digestive Probiotic Supplement
Buy 1

£16.99

£0.28 / Capsule

Buy 2

£30.58

£33.98 You Save 10%

£0.25 / Capsule

Buy 3

£40.77

£50.97 You Save 20%

£0.23 / Capsule

Buy now and earn 2 Comfort Points ?
Key Features
High strength 77 Billion CFU per serving
20 Live Bacterial Cultures with Prebiotics into each capsules
A unique blend of 20 potent good bacteria strains
Meticulously crafted for superior absorption & bioavailability
Premium, Allergen, Lactose & Gluten Free & Vegan Lactobacillus probiotic Supplement
Each bottle contains 60 easy to swallow capsules which replenish you for a month
Comes with 90 day money back guarantee
Expert Formula
GMO Free
Vegan
Gluten-free
Bio Culture Complex by WeightWorld™ is an advanced multi-strain formula designed to complement your healthy eating efforts and support your body's natural balance in the gut. Made from a premium blend of 20 beneficial bacteria strains, these capsules deliver 77 billion CFUs in every serving, to bolster your body's natural defences and support your weight management goals.
Excellent for your mood and energy levels, this is a great probiotic supplement for those who wish to live a happy and healthy life!
What is Bio Culture Complex?
This new and improved WeightWorld™ formula is made up of several good bacteria that work in synergy to support the vitality and wellbeing of your body. To make it even better, our formula is unique in the market because it contains organic inulin and artichoke alongside 20 strains of live bacteria that boost your healthy lifestyle with a daily dose of 77 billion CFUs! You also get complete peace of mind with this UK-made probiotic tablet which is free from artificial additives and safeguarded by the highest standards.
Ingredients
Probiotic Bacteria Complex, FOS (Fructooligosaccharides) powder, Organic Inulin powder, Anti-Caking Agent: Magnesium Stearate. Capsules Shell: HPMC (Hypromellose).
Directions
Take 2 bio culture complex capsules each day alongside a glass of water and a meal, unless directed otherwise by your doctor. We recommend that you take these probiotic capsules on an ongoing basis for best results. Always read the full ingredients before taking to check for any personal allergens. Check with a professional before taking if you have any long-standing conditions.
What are the benefits of Bio Culture Complex?
Loaded with the goodness of stomach-friendly power, this probiotic supplement gives you 77 billion CFUs alongside 20 strains of beneficial bacteria - which is more than what most leading brands are offering on the market. To help you function optimally, these probiotic tablets are created using all-natural ingredients and contain no extras like gluten, dairy or soya.
These bio culture complex capsules can be taken daily without any worry. When your stomach works as it should, you are in a better position to absorb essential vitamins and minerals effectively, which in turn boosts your all-round wellbeing.
Who are Bio Culture Complex Capsules for?
This probiotic supplement is ideal if you are looking for a natural way to soothe your tummy, support your body and feel more active and energised. Your body's natural defences are influenced by the strains of cultures in your stomach and so, several studies have linked digestion with bodily functions like weight management and overall well being. For this reason, our Bio Culture Complex is specifically formulated with good bacteria for their efficacy and ability to work harmoniously with your body.
Why do I need Bio Culture Complex?
Our Bio Culture Complex is the perfect probiotic supplement to strengthen your body from the inside out and also support digestion. This is the perfect supplement to help you purify and detox your body.
Are there any side effects?
We pride ourselves on using all-natural ingredients in our products which means there are no known negative side effects of bio culture complex and you can have peace of mind when using them.
What if it doesn't work for me?
We are confident that you will love our products, but we also understand that everybody is slightly different and may not feel the effects in the same way. We value our customers and want to make sure that they are 100% happy with their purchase which is why we offer our full money-back guarantee! If it doesn't work for you, we will refund you for your order!
Frequently bought together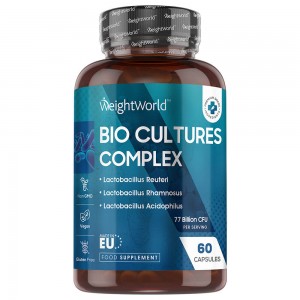 +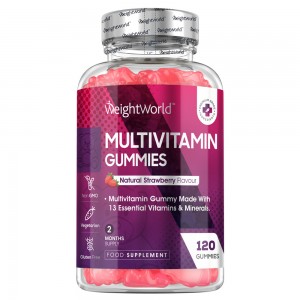 +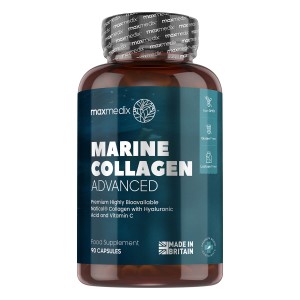 Customer Reviews
At WeightWorld we strive to offer the best possible customer service and we take great pride in the feedback we have received from our customers. All testimonials and reviews below are the experiences and opinions of WeightWorld customers. They should not be considered as health, medical or medicinal claims. They are no substitute for taking medical advice.
Outstanding

4.5
90.20% based on 101 Verified reviews

* Results may vary from one person to another.