All-Natural Supplements
GMP-certified and GMO-Free
Free UK delivery on orders over £30
Save on postage today
100% Customer Satisfaction
We offer a full 90-day money back guarantee
Chocolate Detox Powder
Nourishing & Energising Superfood Supplement
Overview
Who said Detox drinks can't be delicious? WeightWorld's Detox Hot Chocolate combines the delightful flavour of hot chocolate with the powerful capabilities of natural superfoods. Get all the good stuff that your body needs with this light and nourishing 25-calorie formula. It delivers a gentle whole-body purification that can make you feel fresh and energised - all by drinking one yummy hot chocolate a day!
A tasty 28-day chocolate detox programme
Formulated for gentle body purification
Enriched with Garcinia & L-Carnitine
Only 25 calories per serving
Quick and easy to make
Vegan
Men & Women
Delicious Taste
Product that you are looking for is no longer available.
Vegan
Men & Women
Delicious Taste
What Is WeightWorld's Detox Hot Chocolate?
This delicious hot chocolate powder is a tasty and enjoyable way to refresh your body and support your wellbeing at home. Made from a premium blend of natural superfoods including Panax Ginseng, Green Tea, L-Carnitine and Garcinia Cambogia, it helps to flush impurities out of the body and boosts your system to cope with feelings of bloating, dullness and heaviness.
It can even help with weight management by tackling untimely hunger pangs and appetite. And, if you're on a diet but you don't want to give up on small guilty pleasures, WeightWorld's Detox Hot Chocolate, with only 25 calories per serving, is just what you're looking for!
How Does It Work?
The WeightWorld Detox Hot Chocolate works to gently purify your system thanks to its natural and nutritious superfood formula. Every day we're exposed to numerous harmful contaminants and unwanted chemicals through the food that we eat and the air that we breathe, so from time to time our body feels bloated, heavy and tired and we need some extra help to feel invigorated and fresh again. This Detox Hot Chocolate aims to cleanse the body of these impurities whilst also helping with appetite management so you can take care of your body in a pleasing way.
Who Is It For?
Our Detox Hot Chocolate is the ideal treat for whoever is on a diet and wants to treat themselves at the same time. The detox ingredients make this powder great for whoever feels bloated and heavy, which is quite typical with regular hot chocolate. On top of that, this powder is also 100% vegan-friendly!
Directions For Use
To use, simply mix one sachet (5g) of the Detox Hot Chocolate powder with 120ml of hot (not boiling) water. Mix until the powder has dissolved and enjoy! Have 1 sachet per day, either in the morning or the evening for the full 28 day detox period. Our hot chocolate contains a natural sweetener, but if you want an extra sweet touch, we recommend adding some coconut sugar or xylitol, instead of regular sugar.
This Chocolate Detox Powder is made from natural ingredients so is safe to use with no known side effects. Please read the full ingredients list before use to check for any personal allergens. If you are pregnant, breastfeeding or on medications, contact your doctor before first use.
Full List Of Ingredients
Active Ingredients: Rich Natural Cocoa, Panax Ginseng, Green Tea Extract, L-Carnitine, Garcinia Cambogia Extract.
Other ingredients: Stevia, Calcium.
Our Ambassadors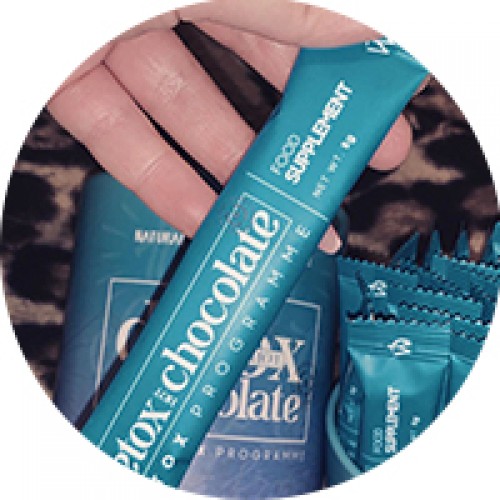 @tbrnva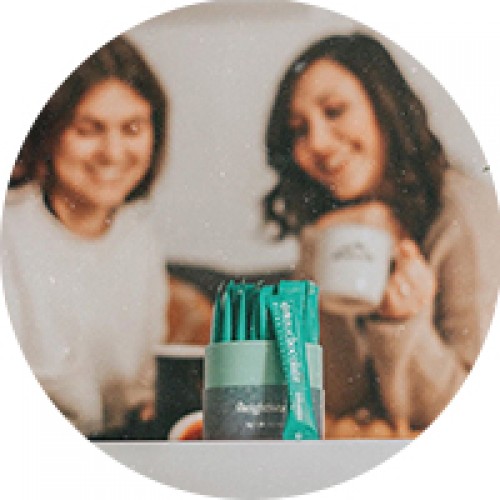 @maddysmoments
Frequently bought together

+
Customer Reviews
At WeightWorld we strive to offer the best possible customer service and we take great pride in the feedback we have received from our customers. All testimonials and reviews below are the experiences and opinions of WeightWorld customers. They should not be considered as health, medical or medicinal claims. They are no substitute for taking medical advice.
Outstanding

4.5
91.57% based on 82 Verified reviews

* Results may vary from one person to another.