All-Natural Supplements
GMP-certified and GMO-Free
Free UK delivery on orders over £40
Save on postage today
100% Customer Satisfaction
We offer a full 90-day money back guarantee
Tea Bundle
28 Teabags | Skinny Tea & Detox Tea
Overview
Contains Detox Tea & Skinny Tea
Delicious all-round weight management programme
Diet-boosting & Purifying Teas
For nutrition, energy & appetite management
All-natural, vegan and vegetarian-friendly
A fun and delicious way to care for your body, the WeightWorld Tea Bundle offers all you need to help cleanse the body and support your weight management goals. Containing the Detox Tea and Skinny Tea, the bundle offers a complete programme consisting of morning and evening teas that cater to the body's particular needs at all times of the day.
Formulated with a range of powerful natural ingredients, our tea is perfect way to help re-energise and accelerate your weight management journey.
£12.49

£0.45 / Teabag
£24.99
You Save £12.50
£0.45 / Teabag
Free Delivery on all UK orders over £40.

Buy now and earn 1 Comfort Point ?
The WeightWorld Tea Bundle
Containing both the Skinny and Detox Teas, this bundle is all you need to enjoy the tea combo! Two of the best-selling products of WeightWorld, these are designed to make looking after your body fun and delicious. Starting with Skinny Tea, this product is made with some of the best natural botanicals around, all in a simple tea bag! It contains a spirited blend of ingredients, each chosen for its special properties. This includes energising green tea, oolong tea, nourishing blueberries, nutritious moringa and barley grain as well as ginger to aid digestion.
Similarly, Detox Tea also contains natural ingredients, but those chosen more specifically for gentle cleansing. Whilst well-known purifying methods often include repetitive juices or crazy concoctions, the Detox Tea by WeightWorld is simple but still tasty! It combines a unique variety of ingredients to help the health of the body. This includes soothing nettle leaves, invigorating white tea, nutritious dandelion root and aniseed for digestive function.
Why Skinny Tea for Mornings and Detox Tea for Evenings?
Whilst the two teas are always working to either energise the body or support weight management, there are some ingredients that are specifically chosen for a nutritious boost in the morning and a gentle purification in the evening. This is because our body needs different things at different times of the day; the morning teas are designed to help wake you up and give you the motivation and drive you need to start the day. The evening teas on the other hand are designed to be more calming and aromatic to help you relax and send you off on a good night's sleep.
Complete list of ingredients
Detox Tea:
Green Tea (40%), White Tea (20%), Aniseed (10%), Nettle Leaves (10%), Dandelion Root (8%), Lemon Verbena (5%), Burdock Root (5%), Spearmint (2%).
Skinny Tea:
Green Tea (30%), Oolong (20%), Pu Erh Tea (10%), Lemongrass (10%), Moringa Leaves (10%), Buckwheat (8%), Barley Grain (5%), Blueberry (5%), Ginger Root (2%)
How to Use Tea Bundle
It's super easy to make your WeightWorld teas! Simply take a teabag, place it in your favourite mug or travel infuser and then add nearly boiling water. We recommend leaving the teabag to infuse for around 5 minutes in order to get the best effect and taste. If you like, you can also add a tasty twist to your tea with the addition of lemon, cinnamon or honey. Every day drink 1 skinny tea in the morning tea and 1 detox tea in the evening to feel your best
Advice
Both teas found in this bundle are made with natural ingredients and are safe to drink. If you have not used either of these teas before, we recommend reading through the complete ingredients list in order to check for any personal allergens. If you are pregnant, breastfeeding or on medication, consult your doctor before using this tea bundle. This product is not intended for those under the age of 18.
Frequently bought together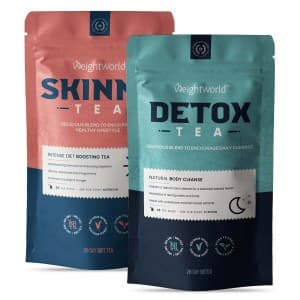 Tea Bundle
28 Teabags | Skinny Tea & Detox Tea
£12.49 £24.99
+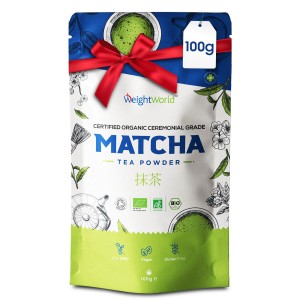 Matcha Tea
100 g Powder | Organic, Ceremonial Grade Japanese Matcha Powder
£9.95
+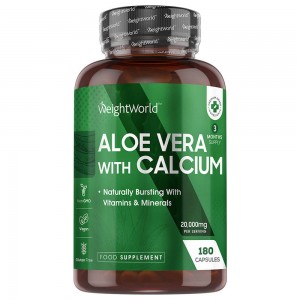 Customer Reviews
At WeightWorld we strive to offer the best possible customer service and we take great pride in the feedback we have received from our customers. All testimonials and reviews below are the experiences and opinions of WeightWorld customers. They should not be considered as health, medical or medicinal claims. They are no substitute for taking medical advice.
Outstanding

4.5
88.28% based on 57 Verified reviews

* Results may vary from one person to another.