Our price match promise
We will beat or match other retailers
Free UK delivery on orders over £35
Save on postage today
Customer Data Protection
Your data is safe and secure with us
Garcinia Cambogia Plus
60 Capsules | Weight Management Supplement
Overview
Garcinia Cambogia Plus is a premium supplement created from a vibrant bounty of exotic natural ingredients that have been chosen to complement the benefits of Garcinia. This includes energising Guarana and Caffeine, soothing Green Tea and boosting Capsicum. Weight management can be a struggle for many, which is why this premium superfood formula is designed to help you with multiple areas of weight management so you can be one more step towards your goals!
Natural weight management formula
Garcinia cambogia for appetite
With Green Tea, Guarana and Capsicum
Chromium and Zinc for glucose levels
Easy to swallow capsules
Suitable for vegans and vegetarians
Vegan
GMP
Dairy-free
Gluten-free
Buy 1

$26.75

$36.12
Buy 2

$48.14

$53.50 You Save 10%
Buy 3

$64.20

$80.25 You Save 20%
Exotic Appetite Management
There are multiple factors to consider when setting goals for the purpose of weight management and lipid metabolism. One of the most important, is your appetite, which essentially acts as the lynch pin connecting how much energy you take in, to how much you expend, which has a profound impact on your ability to alter your weight. The main ingredient in Garcinia Cambogia Plus, is Garcinia, which comes equipped with its tool chemical compound Hydroxycitric acid. This compound not only gives Garcinia its bitter taste, as it is also linked with aspects of appetite management that could work to aid ones' overall capability of managing their weight.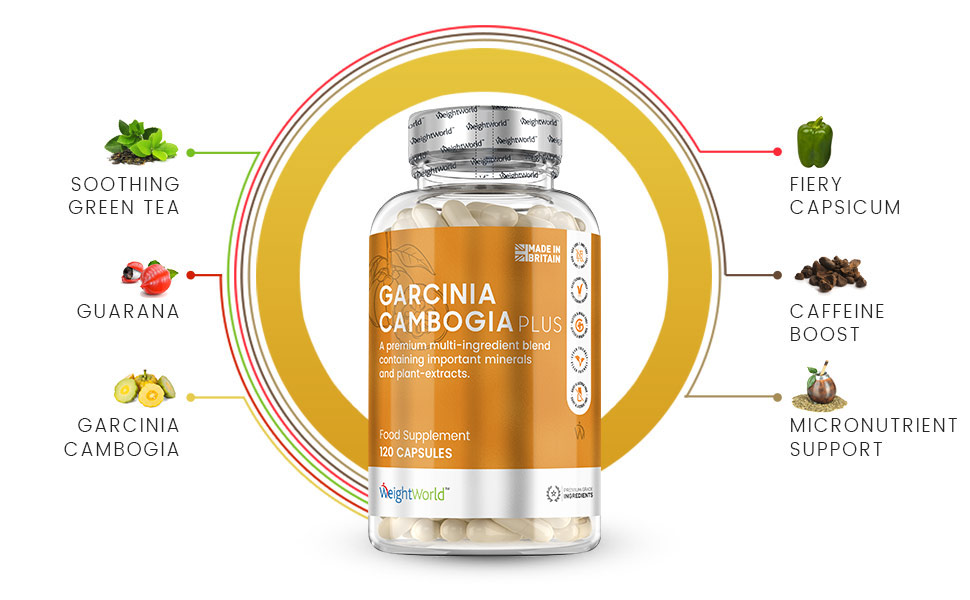 The Swiss Army Supplement
Garcinia Cambogia Plus's other strengths comes with its versatility at providing a whole host of added natural ingredients to form benefits of their own. This supplement has a broader wellness horizon, and with an amalgamation of different active agents, is able to target multiple unique avenues at once in order to deliver a more eclectic body boosting experience. Aside from Garcinia, the power of Guarana is also harnessed, an ingredient that is up to four times more abundant in caffeine than coffee, for enhanced energy.
This supplement's energising properties are amplified yet further by the inclusion of various vitalising micronutrients to ensure that weight management can be perfectly balanced in with an overall promotion of internal wellness.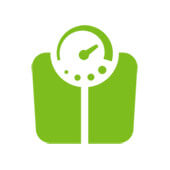 Weight
As stated before, Garcinia Cambogia Pure is a product that caters to serve multiple benefits with its extensive list of active ingredients. This is true of weight management thanks to ingredients such as Guarana, Capsicum, and Green Tea, which are popular for their thermogenic properties. These properties are linked to fat oxidation and imply that there could be a connection between these ingredients, and the manipulation of weight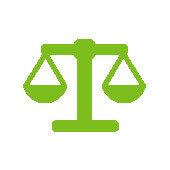 Appetite
The central ingredient in Garcinia Cambogia is Hydroxycitric Acid (HCA), a well-known substance in the world of weight management for its connections to mediating appetite, which can be of great use for controlling weight. Furthermore, this product is enriched with Chromium, an important natural chemical element which is known to contribute to the maintenance of normal blood glucose levels, making it ideal to work in synergy with Garcinia Cambogia.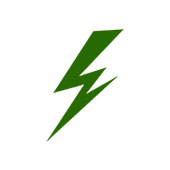 Stimulation
Guarana and Maca are among the plethora of ingredients that can be found in Garcinia Cambogia Plus. Guarana in particular is famed for its incredibly rich caffeine content, which has been known to enormously supersede that of coffee. Caffeine is also known to have thermogenic properties linked to fat management. Garcinia Cambogia Plus is also infused with Yerba Mate and Zinc which is known to contribute to normal macronutrient metabolism.
Full List of Ingredients
Garcinia Cambogia, Guarana Extract, Caffeine, Green Tea Extract, Capsicum, Kola Nut Extract, Yerba Mate Extract, Maca Root, Zinc, Chromium.
Other ingredients: HydroxyPropyl MethylCellulose (Capsule Shell), Maltodextrin
Directions
When supplementing with Garcinia Cambogia Pure, it is recommended that you consume two capsules of this supplement per day, preferably alongside a nutritious meal. If you plan to exceed the aforementioned guideline, please do so only after seeking the advice of a general practitioner. This product can be consumed alone, or when submerged in an aqueous solution. Each bottle contains 60 capsules, the equivalent of 30 servings.
Advice
Garcinia Cambogia Plus is sourced from 100% natural ingredients and is suitable for consumption by vegans and vegetarians. However, if you possess any specific personal dietary requirements or allergies, it is suggested that you read the ingredients list in full, and consult a general practitioner before taking. This product is unsuitable for you if you are breastfeeding or are pregnant. This product has no known side-effects.

Garcinia Cambogia Plus
60 Capsules | Weight Management Supplement
Customer Reviews
At WeightWorld we strive to offer the best possible customer service and we take great pride in the feedback we have received from our customers. All testimonials and reviews below are the experiences and opinions of WeightWorld customers. They should not be considered as health, medical or medicinal claims. They are no substitute for taking medical advice.
Outstanding

4.5
89.68% based on 30 Verified reviews

* Results may vary from one person to another.