Our price match promise
We will beat or match other retailers
Free UK delivery on orders over £40
Save on postage today
Customer Data Protection
Your data is safe and secure with us
Keto Electrolyte Capsules
180 Capsules | Keto Electrolyte Capsules
Overview
If you're using the keto diet to lose weight fast, top yourself up with Keto Electrolyte Capsules from Weightworld. Each capsule is brimming with calcium, magnesium, and many other vital minerals often lost when you enter ketosis. Taking Keto Electrolyte Capsules can help you stay in ketosis without missing out on the good stuff.
Perfect keto supplement
All-natural, premium-grade ingredients
Vegan-friendly
Manage your weight and mineral levels
180 capsules - a 6 month supply
Keto Diet
GMP
ISO
Expert Formula
Buy 1

£12.99

Buy 2

£23.38

£25.98 You Save 10%
Buy 3

£31.17

£38.97 You Save 20%

Buy now and earn 1 Comfort Point ?
What Are Keto Electrolyte Capsules?
The keto diet is one of the hottest diets around at the moment. People across the globe are cutting carbs, and still enjoying some of their favourite meals while losing weight and staying fit.
However, one of the drawbacks of cutting carbs is the natural reduction of sodium and other minerals in your diet, which the body loses through sweat. This, in turn, can lead to an imbalance of electrolytes in your body. Electrolytes are vital to the normal function of the body's organs, like the heart, brain and liver. An electrolyte imbalance can manifest in many ways, including heart palpitations, dizziness, headaches, and muscle cramps.
That's precisely why Weightworld created Keto Electrolyte Capsules. Each capsule is a convenient source of vital minerals like Calcium, Magnesium, Chloride and Sodium, which can keep you feeling at your best while on a ketogenic diet.
Benefits Of Keto Electrolyte Capsules
Each capsule contains a powerful blend of essential electrolytes. They include:
Calcium (35mg)
We're sure you know how important calcium is to the bones, but it plays a vital part throughout our bodies. It contributes to the normal release of energy and muscle function, as well as the normal maintenance of our bones and teeth.
Magnesium (35mg)
Magnesium is an often overlooked mineral. It too plays an essential role in our bodies. It can help combat feelings of fatigue and tiredness, while ensuring the normal release of energy and maintaining the teeth.
Chloride (280mg)
Those of you who remember chemistry class might be curious as to why a mineral normally associated with acid is vital to the human body. Well, our stomachs use hydrochloric acid to break down the food we eat. And chloride ensures our bodies keep on producing it!
Sodium (140mg)
While salt is something you need to watch out for in your diet, it is also a vital part of ensuring our body's equilibrium and normal blood pressure. Too much can be harmful, and too little can be just as bad. Keto Electrolyte Capsules provide you with the perfect amount of sodium, topping up the levels that naturally reduce during ketosis, and ensuring you don't need to add potentially harmful amounts of salt to your diet.
Potassium (70mg)
Another often overlooked mineral, Potassium is a crucial mineral for our body's upkeep. It contributes to the normal function of the immune system, which fights outside invaders like infections and bacteria. It too plays a role in normal blood pressure, and the muscles too.
And, while you could pick up individual supplements for every one of these electrolytes, why not save yourself time and money and get all of them from Weightworld's Keto Electrolyte Capsules?
Who Are The Tablets For?
If you're an adult over the age of 18, and you're currently tapping into the keto craze, these capsules are the perfect addition to a balanced diet.
They're vegan friendly too. And since the best natural sources of these minerals occur in meat and fish, they'll help keep you in ketosis without the worry of deficiency-related side effects.
How To Use
Take 1 capsule every day with a full glass of water, preferably with a meal. For best results, take the capsule at the same time each day.
Full List of Ingredients
Calcium (From Calcium Carbonate), Magnesium (From Magnesium Citrate), Chloride (From Sodium Chloride, Potassium Chloride), Sodium (From Sodium Chloride), Potassium (Potassium Chloride), Magnesium Stearate, Microcrystalline Cellulose, Hydroxypropyl Methylcellulose.
Frequently bought together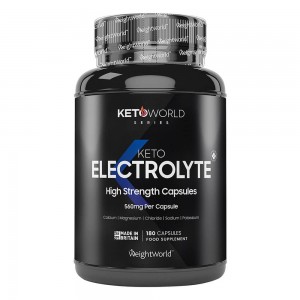 +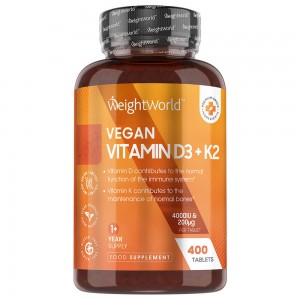 +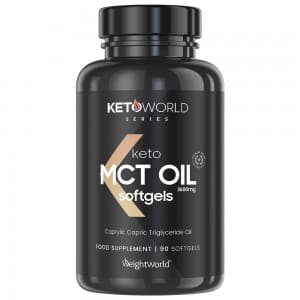 MCT Oil Softgels
3600 mg 90 Softgels | Keto-friendly Weight Management Capsules
£10.36 £12.95
Customer Reviews
At WeightWorld we strive to offer the best possible customer service and we take great pride in the feedback we have received from our customers. All testimonials and reviews below are the experiences and opinions of WeightWorld customers. They should not be considered as health, medical or medicinal claims. They are no substitute for taking medical advice.
Outstanding

5
87.27% based on 10 Verified reviews

* Results may vary from one person to another.