Our price match promise
We will beat or match other retailers
Free UK delivery on orders over £40
Save on postage today
Customer Data Protection
Your data is safe and secure with us
Vitamin A
10000 IU 365 Tablets | Ideal for Eyes, Skin, and Hair
Overview
Do you know the benefits of vitamin A? Not only does it bolster your natural defences, but is brilliant for your eyes, skin and bones! Vitamin A is brilliant to give your body the support it deserves while contributing to the maintenance of normal vision and has even been used to give skin a natural glow and manage the signs of ageing. Try our Vegan-friendly vitamin A capsules today!
Perfect supplement for eyesight, skin and hair
Contributes to normal function of the Immune System
Powerful 10,000 IU per capsule
365 tablets - 1 year supply
Vegetarian and Vegan friendly
Vegan
Gluten-free
GMO Free
Expert Formula
Buy 1

£17.99

£0.05 / Tablet

Buy 2

£32.38

£35.98 You Save 10%

£0.04 / Tablet

Buy 3

£43.17

£53.97 You Save 20%

£0.04 / Tablet

Buy now and earn 2 Comfort Points ?
What is a Vitamin A Supplement Good For?
As the old saying goes, "Carrots help you see in the dark", although this is a bit farfetched, carrots are indeed a brilliant source of vitamin A which is brilliant for your eyesight. People have used Vitamin A for several things such as for their hair, skin and reinforcing inner defences. All cells need vitamin A for growth which is why it is an essential vitamin for our bodies. Don't just take our word for it, the European Food Safety Authority (EFSA) say that vitamin A contributes to:
Normal Iron metabolism
The maintenance of normal mucous membranes
The maintenance of normal skin
The maintenance of normal vision
The normal function of the immune system
And has a role in process of cell specialisation
Why use WeightWorld's Vitamin A Capsules?
Unlike many of our competitors, we believe that everyone should be able to get the support they need for their bodies! Our vitamin A capsules have been developed to be both vegetarian and vegan friendly along with gluten-free! Not only are our vitamin A capsules suitable for anyone, but they have also have a max strength, 10,000IU per dose which is the highest in the market. Along with this, we pack 365 capsules into a single bottle so that you have a whole 1 year supply!
Who is Vitamin A for?
Because our capsules are suitable for most dietary requirements, anyone who wants to give their body the support it needs can take our capsules. Ideal for the eyes, skin, hair and inner defences, our vitamin A capsules are the perfect addition to any daily routine.
Full List of Ingredients
Vitamin A (as Retinyl Acetate), Bulking Agents: Dicalcium Phosphate and Microcrystalline Cellulose, Anti-Caking Agent: Magnesium Stearate, Vege Capsule Shell: Hypromellose (HPMC).
How to Use
Take 1 capsule daily with a full glass of water preferably with a meal.
Storage
Keep in a cool dry place out of reach of children.
Side effects
No known side effects, kindly take in consideration any known allergies that you may have before using the product.
Contraindications
Not known to interact with any drugs other than anticoagulants, Orlistat, Retinoids and Hepatotoxic drugs.
Should be used with caution by pregnant women as excessive amounts of vitamin A during pregnancy has been shown to cause congenital birth abnormalities.
Taking high doses of vitamin A supplements can cause liver damage. Combining high doses of vitamin A supplements with other drugs that can damage the liver could increase the risk of liver disease.
Advice
Do not exceed the recommended daily dose. Food supplements must not be used as a substitute for a varied and balanced diet and a healthy lifestyle. If you are pregnant, breastfeeding, taking any medications or are under medical supervision, please consult a doctor or healthcare professional before use. Discontinue use and consult a doctor if any adverse reactions occur. Not intended for use by persons under the age of 18.
Each EU country has their individual allowances per day for Vitamin A, please read label instructions carefully before using this product.
Frequently bought together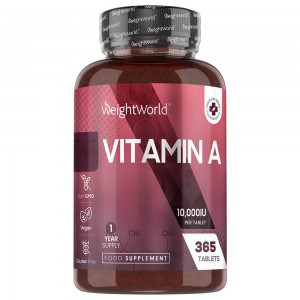 Vitamin A
10000 IU 365 Tablets | Ideal for Eyes, Skin, and Hair
£17.99
+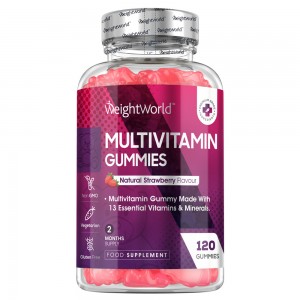 +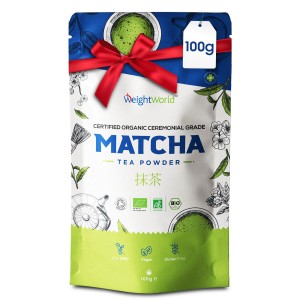 Matcha Tea
100 g Powder | Organic, Ceremonial Grade Japanese Matcha Powder
£9.95
Customer Reviews
At WeightWorld we strive to offer the best possible customer service and we take great pride in the feedback we have received from our customers. All testimonials and reviews below are the experiences and opinions of WeightWorld customers. They should not be considered as health, medical or medicinal claims. They are no substitute for taking medical advice.
Outstanding

5
96.44% based on 72 Verified reviews

* Results may vary from one person to another.