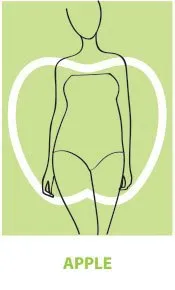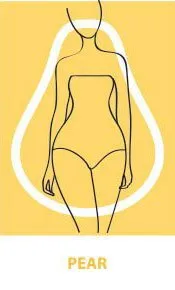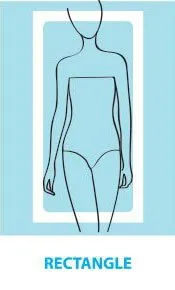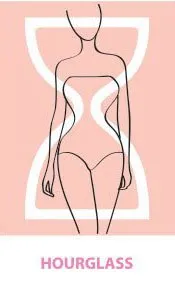 What Is A Waist Trainer?
Slimming corsets have been around for many years and have helped give women a flattering and 'shapely ' figure. Old slimming corsets were very common, especially in the higher classes, and worn on a regular basis but were often extremely uncomfortable and limited breathing. The modern day versions of these are the waist trainers, but now there is a big difference. Modern waist trainers are now made from lightweight and usually breathable materials and as a result are far more comfortable to wear. Most current waist trainers also don't require a team of people to put on and can be easily fastened through clips at the front.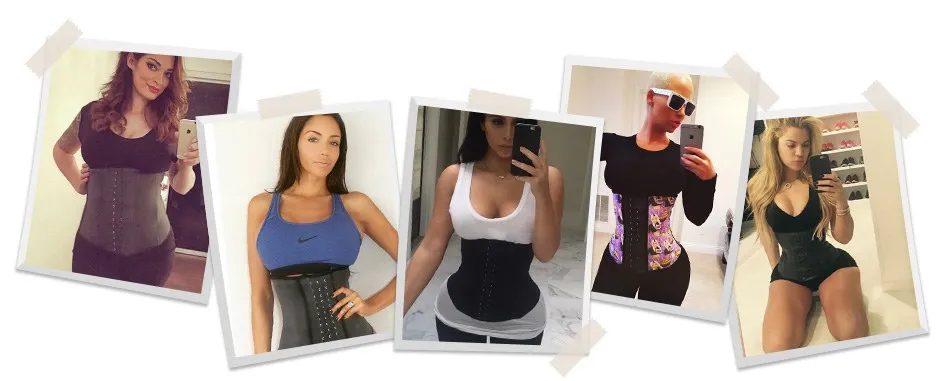 Why Wear A Waist Trainer?
Waist trainers are worn to help those looking to make their stomach and waist appear slimmer. They can be discreetly worn under clothing and are comfortable enough to be worn without feeling suffocated or too restricted. Many also wear waist trainers as they can help improve their posture which can aid back pain. Wearing a waist trainer helps to keep your back straight and stop you from slouching which can also help to improve blood circulation around the spinal area and benefit the body.
Continued use of a waist trainer does also have long term benefits. Wearing a waist trainer helps to boost the core temperature of the body which can result in an increase of the metabolic rate. By increasing the metabolism, it can help increase the speed in which the body converts the food we eat into useful energy instead of storing it as unwanted fat.
It is also possible to use a waist trainer corset alongside other metabolism or fat boosting products to help maximise this process and improve the potential of the weight loss effects of the waist trainer. Waist trainers work by helping to slim and shape the waist area as soon as it is put on. This gives immediate results and is the main reason why people choose to wear a slimming corset.
Will A Waist Trainer Fit My Body Type?
What is great about the modern waist trainer is that they can adapt to any body type and therefore be worn by pretty much anyone. As long as you choose a waist trainer that fits you correctly and is your correct size, any body shape can achieve curves and a trimmer waist!
Wearing Your Waist Trainer For The First Time
The first thing to do when you receive your waist trainer is to make sure the size is correct. Make sure to use the size guide associated with your waist trainer. When worn it is supposed to feel somewhat tight, but if you put it on and it is so tight that it is uncomfortable or you cannot breath then try one size up. If you are between sizes for a slimming corset we recommend always going with the bigger size. As you lose weight you can then always try the smaller one. However, make sure your waist trainer isn't too big. If it is too loose then it will not be an effective slimming aid and will not give you results you desire.
Once you are sure your waist trainer is the correct size, then you can begin to wear it whenever you like. For the first day of wearing your waist cinching corset we recommend only using it for about an hour so that your body can get used to it. The next day you can then wear for two and the next three until your body is completely comfortable and gets used to wearing it. Do not wear your waist trainer for more than 6 hours in one day though.
Wear Your Waist Trainer Daily
Wearing a waist trainer is simple and our best tip to get results from your waist cincher is to wear it daily. We recommend using it for around 3 to 6 hours per day depending on how comfortable you feel. If you wear your slimming corset every day you can expect to see some results after around three months, however everybody is different so this will depend on the person wearing it.
You can wear your slimming corset whenever you like, day, night or during exercise. Make sure you're not wearing it all the time though and give your body some time to relax.
Always Listen To Your Body
It is important that you listen to your body and do what it is telling you. Do not suffer in your quest to be skinny; if it is uncomfortable or you have trouble breathing, take it off. Waist trainers are not a replacement for healthy eating and exercise but more of an aid alongside these habits to shape your body. Hence, do not wear it excessively. If you have any doubts with using a waist trainer, especially those with pre-existing medical conditions, then ask advice from a medical professional.
Buying A Waist Trainer
To make sure that you're using the right waist trainer, the two most important things to consider even if you buy waist trainer online are its size and material. See that they use highest quality materials that are skin-friendly so you do not have an allergy. Only a perfect fitting waist trainer will help you achieve a beautiful pose with comfort. If you want your waist trainer to continue providing such effects, you should also properly care for it by washing it every few days with gentle soap
Can A Waist Trainer Be Worn By Men?
Of course! Waist trainers are now not limited to women and can be worn by men too. When worn by men, although it may not help them achieve an hourglass figure like in the case of women but it can help them experience a trimmer and small waist and stomach. It can also still help with improving posture and general weight loss.
Are Waist Trainers Safe To Wear?
As long as you choose a high quality waist trainer that is made of sturdy and breathable materials then you should have no issues. You might face problems like irritation or itching, and feel uncomfortable if you choose a waist trainer that is too tight.
You can wear your waist trainer any time you like, however we do recommend not wearing it all the time. Wearing a slimming corset can be addictive, remember to give yourself a break.
Advantages Of Using Waist Trainers
Waist trainers, waist shapers, waist cinchers... whatever you call them, do not demand any change in your current lifestyle. They give the quickest results of smaller waist than you actually have. There are even more reasons why shapewear for women are becoming more and more popular. Below are some of the excellent benefits associated with the most effective waist trainers:
Smaller waist and hourglass figure
The desire for an hourglass figure has made many women try some extreme methods of slimming. But using waist trainers can be a better way to do it. This product has helped many women reduce their waists by a few inches. They are here to provide you with a natural good looking figure as soon as you put them on. Wearing a waist trainer can even serve as a constant reminder for controlling your appetite and work on your present shape too which can support your weight loss efforts in a discreet way.
Temporary weight loss
Some people find waist trainers work well with workouts. They are said to increase the body temperature, causing you to sweat more and as you know that sweating is the sign of weight loss. But hold on, you must also know that this is just a temporary solution if you don't support them with healthy lifestyle to help you achieve the figure that you crave for.
Back support
Some waist trainers help to correct that slouching posture in such a way that you can ease your back pain. They provide good back support whilst keeping your back erect. The back support is offered from the clinching and binding effect that you feel while you are using it. Managing back pain by holding your back straight sounds like a good bet.
Tightening the skin
Yet another advantage of wearing a waist trainer is that you may be able to tighten the skin around the abdomen and even the back. These are the areas where most people are packed with a lot of weight which can be quite hard to lose. But with the help of the waist trainer, there are possibilities of toning and firming the skin when you begin losing weight in the belly area.
Clubbing Waist Training With Exercise
Waist training involves strengthening of muscles to create a flatter tummy and more defined waist. Obviously you wouldn't look the same if you take off the waist trainer but with proper training or using slimming aids like fat burners to burn fat, you can try to slowly get rid of the love handles and extra fats deposited around your waist. Many even try to combine waist training with work outs. This is possible but there are few rules to be followed.
Some find waist trainers best during weight training as they keep your abs tight and back straight and help you sweat extra during your workout. This means you are going to lose inches quicker.
Leg lifts with a Waist Trainer
Lie on your back keeping your back and hips in contact with the floor
Begin to lift your legs up to a 90-degree angle with that floor
Do 4 sets of 15 to target the abdomen, oblique and chest
In this exercise, the waist trainer prevents you from curving your back and stimulates heat for a more intense workout.
In Conclusion...
Waist trainers are a simple and non-invasive way to make your waist appear leaner. With the matchless formula of exercise plan, diet plan, carb inhibitors and waist training garment, you will achieve great results. See that you stay persistent. Getting that Kardashian figure with flattened abs or curvy body will not just remain is not a fantasy anymore!